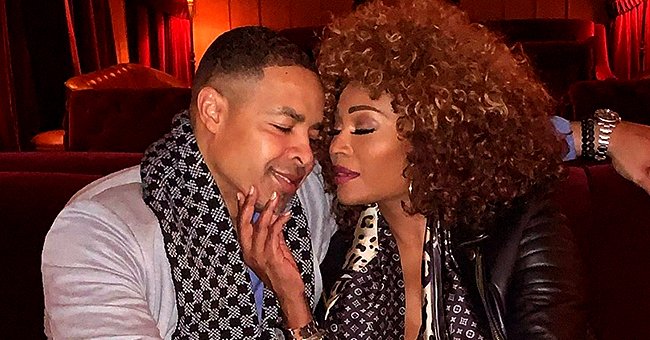 Instagram/cynthiabailey10
Cynthia Bailey's Fiancé Mike Hill Talks about Relationship with RHOA Costar after Previously Cheating on Ex-Wives
"I was never fully in love," says Mike Hill as he defends his past infidelities and commits to never cheat on his fiance, Cynthia Bailey.
Cynthia Bailey's fiance, Mike Hill is guilty of past mistakes but he has vowed never to commit them again. This was the sportscaster's resolve speaking about his past infidelities and why he's committing never to cheat on his soon-to-be wife.
"What I've learned from the past is that if I feel that way, if I feel like that, then I just need to get out of the relationship."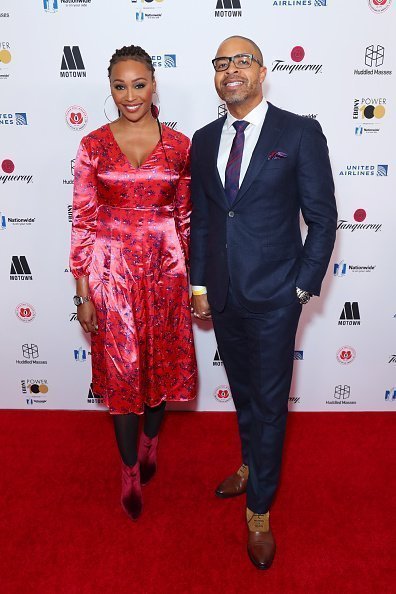 Cynthia Bailey and fiancé Mike Hill at Ebony Magazine's Power 100 Gala in November 2018. | Photo: Getty Images
A CHANGED MAN
In a candid interview on the "Domenick Nati Show," Mike opened up about his past to shed more light on what he intends for his future. He admits cheating on his ex-wives but claims his marriage to Cynthia will be different.
Mike and Cynthia, who was once married to Peter Thomas were engaged in July 2019. They went public with their relationship a year earlier. According to Mike, he sees himself being fully committed to his marriage to Cynthia because he's a different person than he was before.
"I know who I am now. I know that I've grown. I know that I've matured," he said.
FOR KEEPS
He also confessed that the reason his marriages failed in the past was because he wasn't ready to settle down and he was never completely in love with his exes. But with Cynthia, it's different.
"I loved my ex-wives. I did but I was never fully in love. With Cynthia, she was everything I've ever wanted in a woman, everything I've ever desired, everything that I've ever prayed for and she's just the right person."
PAST IS PAST
Cynthia is aware of Mike's philanderous past, a fact he also reveals in his book, "Open Mike." And though she should be wary of being cheated on too, Cynthia is relying on the present as she places her hopes on their future. She explained this to Daily Dish.
"When it comes to Mike's past, his past has nothing to do with me. I'm only looking toward my future with this man and I love the person that he is today."
As for Mike, he tells Domenick that he isn't concerning himself with infidelities.
"What I've learned from the past is that if I feel that way, if I feel like that, then I just need to get out of the relationship."
A WEDDING IN THE HORIZON
It'll only be months before the couple finally ties the knot. They've pegged October 10 as their wedding date, thanks to Cynthia's "Real Housewives of Atlanta" co-star, Kandi Burruss, who suggested it.
In January, the couple participated in a wedding photo shoot for a spread for "Sophisticated Weddings." The issue which was released on newsstands earlier this month gave fans a glimpse of what their actual wedding day would look like.
Though the shoot was merely for the magazine, the couple has yet to reveal the actual details of their wedding. One thing's certain, though, Cynthia won't be having any bridesmaids, what with all the drama surrounding her friendships.
Please fill in your e-mail so we can share with you our top stories!