Snoop Dogg Shows Adoration for His Wife as He Shares Pic of Shante Broadus in Sparkly Jumpsuit & Blue Coat
Shante Broadus glams up and her husband, Snoop Dogg reacts with approval. See Snoop's speechless post as he shared photos of his lovely wife. 
After over twenty years of marriage, Snoop Dogg's wife, Shante Broadus still manages to render him speechless in adoration.
Shante was a sight to behold in photos shared by her enamored better half. Dressed in a sparkly brown jumpsuit and a furry blue coat, the 48-year-old celebrity wife looked glamorous. She showcased her youthful face by styling her hair in cornrows.
Snoop was evidently pleased with Shante's look when he shared three images on his Instagram.
In lieu of words, (no doubt he was speechless), he used a series of emojis to express his emotions. We spotted hearts and roses, a flame, loved-up faces, and a firecracker.
Translated, we're guessing the rapper was trying to say his wife looked amazing. And we couldn't agree with him more.
In 2013, Snoop admitted that he didn't only cheat on his wife but he did some "pimping" too...
OVERCOMING THEIR ROCKY PAST
Snoop and Shante had their share of ups and downs which is why it's lovely to see moments like these between them.
In the past, Shante had to deal with Snoop's infidelity, prompting her to file for divorce in 2004. But the high school sweethearts who wed in 1997 found their way back to each other in 2008. It was a result of a lot of understanding and forgiveness from Shante.
Snoop is grateful for the second chance his wife gave him which is why they have stayed married until now.
AFFIRMING THEIR LOVE
In 2019, Shante acknowledged how far they've come by sharing a quote on her Instagram which read,  "truth to be told… a long lasting relationship comes with a lot of forgiveness and understanding." She added the caption, "Always and Forever. My Endless Love."
Snoop responded by thanking her and affirming his love for her. "Thank u for forgiving me and understanding me, love u for life my backbone."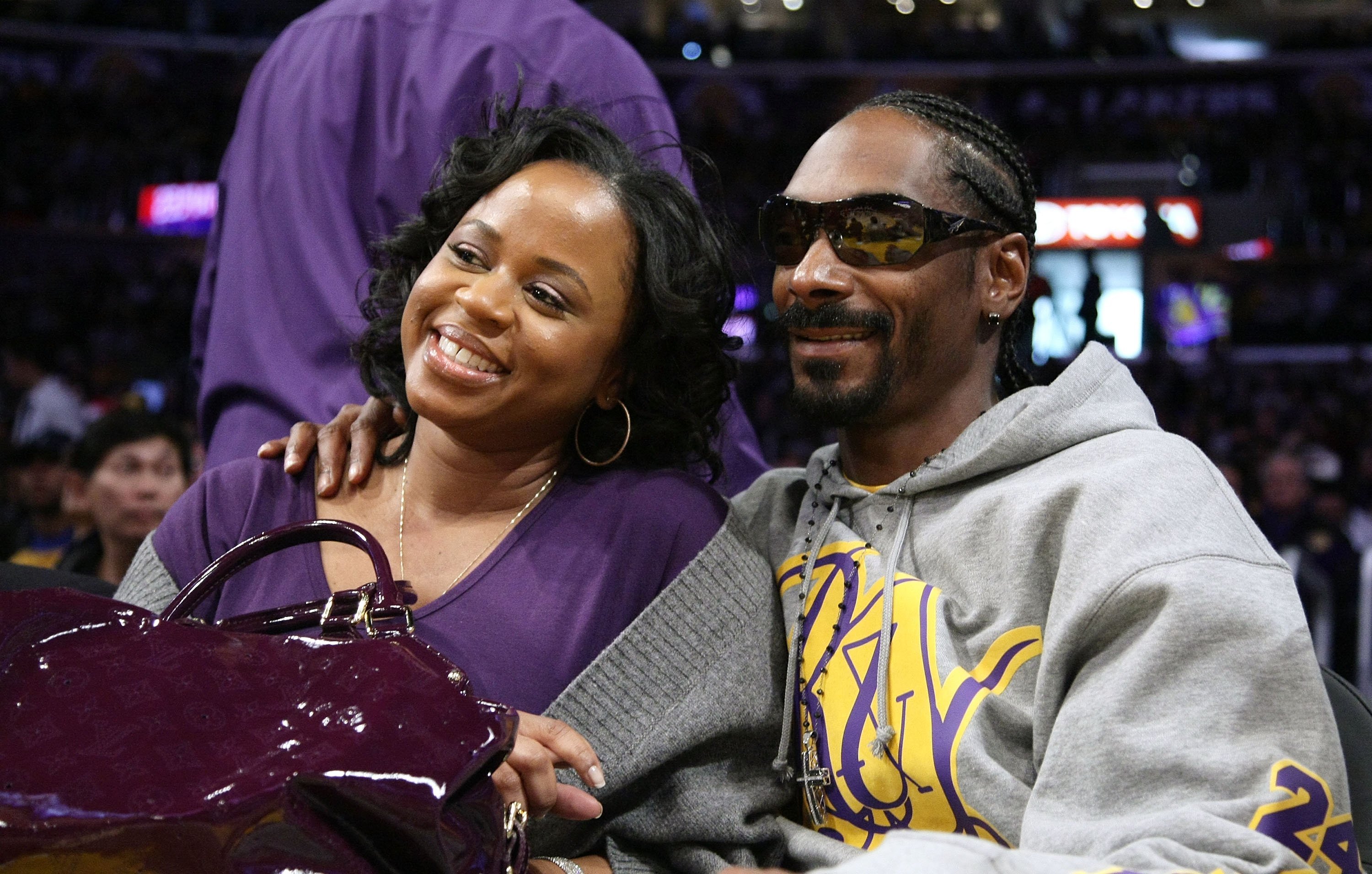 STAYING COMMITTED
In 2013, Snoop admitted that he didn't only cheat on his wife but he did some "pimping" too and said he had a lot of athletes as customers. He told Rolling Stone his wife could have left him but she didn't.
To this day, even when a woman claimed Snoop cheated on his wife with her last year, Shante didn't budge. She remained steadfast in her commitment to their marriage.
It is quite commendable that though their marriage is far from perfect, they've made it as perfect as it could possibly be given their past. Now married 21 years and counting, with three children, Shante and Snoop give us more reason to believe in second chances.