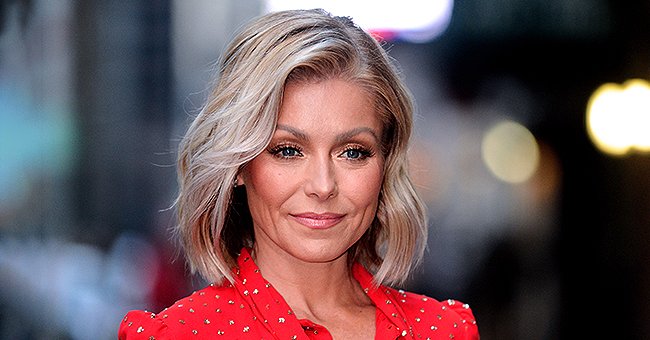 Getty Images
Kelly Ripa Shares Throwback Pic of Husband Mark Consuelos in Hawaii Carrying Their Two Eldest Kids

Kelly Ripa gave fans all they needed when she shared a throwback picture of her husband with their two eldest kids in Hawaii. Was 2001 really 20 years ago?
As time flies, kids grow up in the blink of an eye. That's the case for Kelly Ripa and husband Mark Consuelos, whose kids Michael and Lola are now 22 and 18, respectively.
Ripa, 49, showed us some precious memories on Thursday when she took to Instagram to share a throwback photo of Consuelos and the kids. The post is found below.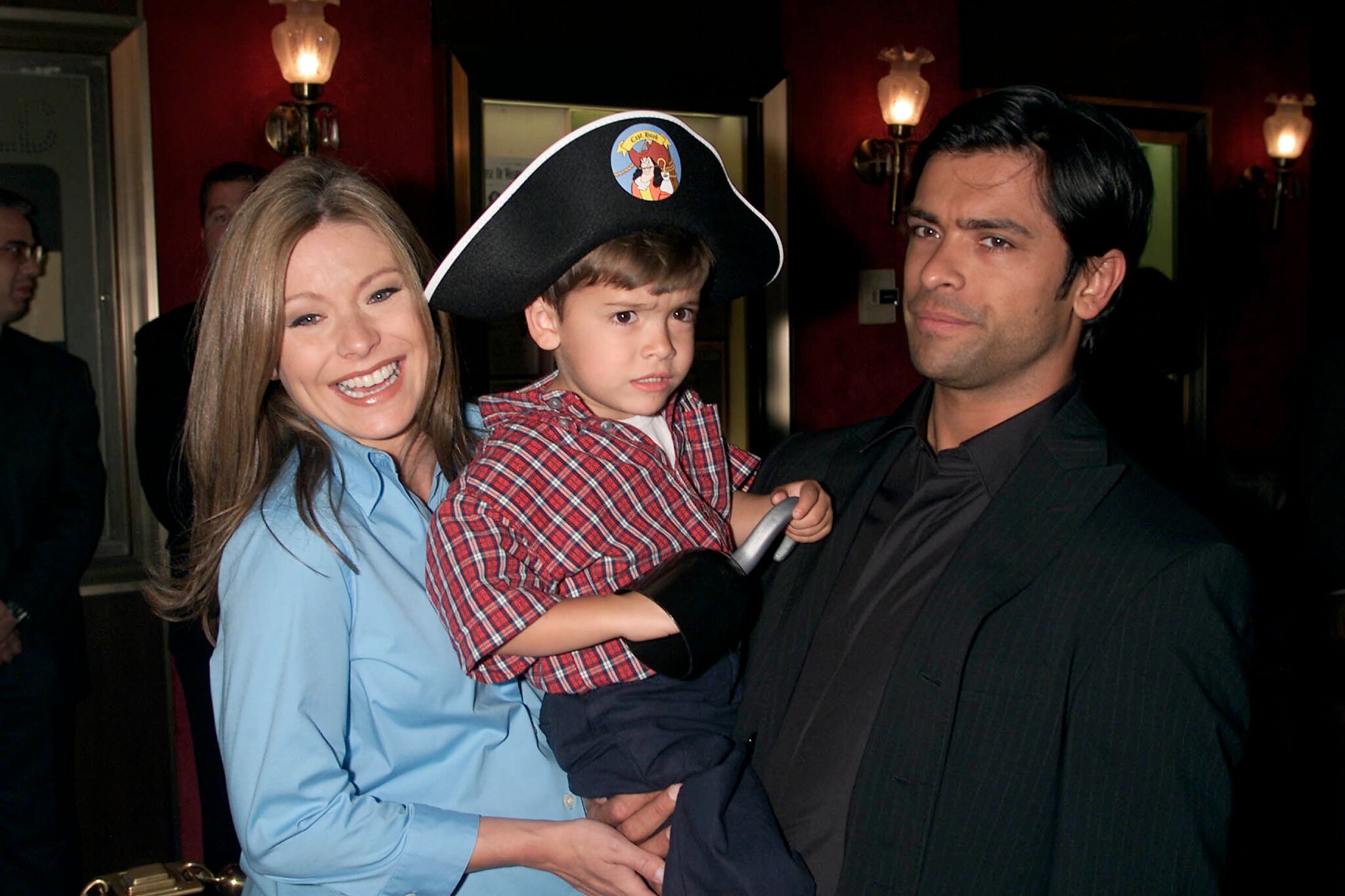 elly Ripa arrives with her son Michael and husband Mark Consuelos at the New York premiere of the new Disney film 'Atlantis: The Lost Empire' | Getty Images
Kelly throws it back
Ripa and Consuelos, who are also parents to 16-year-old Joaquin, have been married for about 23 years now. In that time, the pair and their children have enjoyed tons of family vacations.
One of them — among others, most likely — took place in Hawaii nearly 20 years ago. We're not sure why Ripa dug it up, but we're happy she did along with her fans.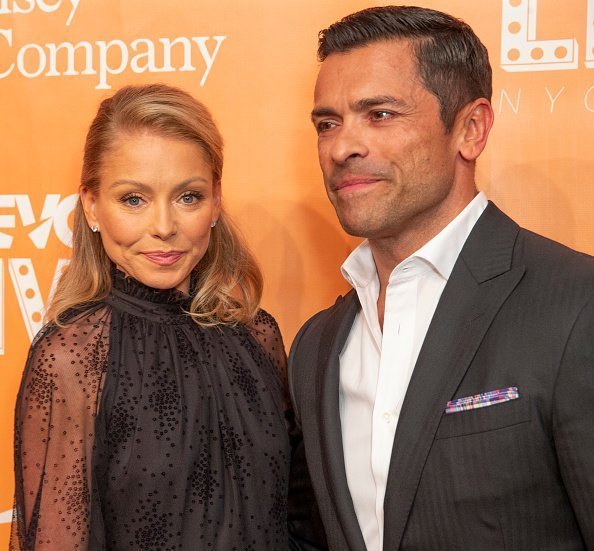 Kelly Ripa and Mark Consuelos attend the 2019 TrevorLIVE New York Gala in New York City | Photo: Getty Images
Consuelos in Hawaii
In the picture the tv host shared, we see Consuelos, former "All My Children" star, crouched down in a lush garden with palm trees and pink flowers in the background.
On one thigh, a young Michael sits wearing a smile and a Hawaiian-printed shirt. Next to him, held up by her father's arm, is baby Lola, who's wearing a red Hawaiian dress and looking quite plump.
The father and son are wearing big smiles on their faces while a months-old Lola looks like she has her mouth slightly open. In the caption, Ripa noted the year as 2001 and hashtagged "daddy," referring to Consuelos.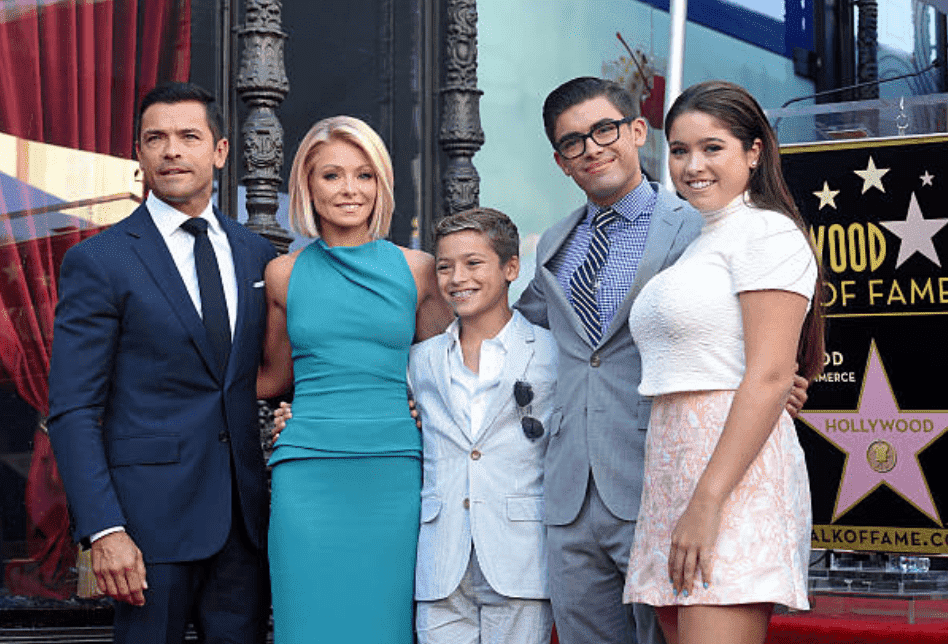 Kelly Ripa, Mark Consuelos their children Lola Consuelos, Michael Consuelos and Joaquin Consuelos pose for camera's at the ceremony for Kelly Ripa's star on the Hollywood Walk of Fame, on October 12, 2015, in Hollywood, California | Source: Getty Images
Journey to sobriety
The "Live with Kelly & Ryan" star recently opened up about her accidental journey towards sobriety in an interview with People. For the talk show host, it was reasonably easy.
Ripa explained that she and her girlfriends did a month of sobriety together, and when it was up, she had no desire to go back to drinking alcohol. She gave it very little thought three years ago and just stopped.
In comparison, Ripa's road to a cigarette-free life took more effort and pondering. She had to remind herself of the severe effects on her health and the increased possibility she could die early.
Kelly diagnoses Mark
While Ripa's past issues are common, her husband's hilarious problem is slightly less talked about. A few years ago, the actress noted that her husband sleeps everywhere and all the time.
Speaking on "Jimmy Kimmel Live!" Ripa shared how Consuelos sleeps during their vacations and at all awards shows. She dubbed it "Marcolepysy."
Mark sleeps in a bathroom
Ripa further shared one funny story about Consuelos falling asleep in the bathroom of someone's home during a dinner party. They had to break down the door to get him out.
Thankfully, Consuelos tends to stay awake while driving — thanks in part to his wife and daughter scratching his head. Based on Ripa's photo, he also does spend time awake during their vacations.
Please fill in your e-mail so we can share with you our top stories!