Instagram/jordinsparks
Jordin Sparks Shares Cute Video of Son DJ Enjoying the Wind Blowing on His Face during a Car Ride
While on a car ride with his famous mother, Jordan's mini-me enjoyed the wind blow on his face at the backseat of the car.
The American singer took to her Instagram page to give her fans and followers something to gush about in the comment section. She posted a short video of her son, Dana Isaiah Thomas Jr., kicking back as he enjoyed a car ride with his momma.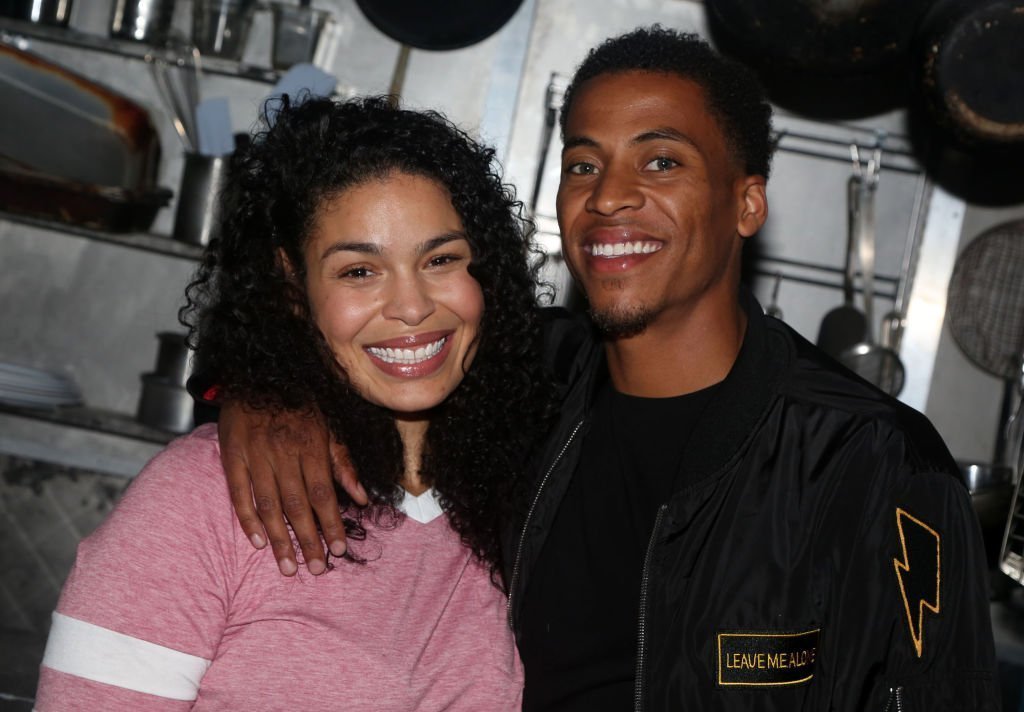 Jordin Sparks and husband Dana Isaiah at The Brooks Atkinson Theatre on September 16, 2019 in New York City | Photo: Getty Images
In the video, little Dana was spotted in the backseat, strapped in his child safety seat. His face was towards the car window so he could feel the breeze and stretch out his little legs.
The 1-year-old appeared to be living his best life. In the background, the mother of one was heard asking if the wind felt good, and Dana gave a positive response. She captioned the post:
"I love this little dude, just enjoying the wind on his face and his adorable toes. Not a care in the world."
Her fans and followers hit the like button and took to the comment section to gush about the little boy's carefree attitude.
Someone said, "Omg, so darn cute!! I LOVE that he is trying to also get a breeze between his toes!" "Living his best life, For sure! #cuteandcarefree," another added.
After they welcomed their first child together, Jordan's emotions went on a rollercoaster ride.
Like every mother, Jordin has had her fair share of good times, bad and even scary times when it comes to parenting her one year old.
In an interview with PEOPLE, she shared one horrifying experience she had with her son, who she found holding a grill knife. She had to approach the situation with wisdom. She said:
"I turned around to put something down, [then] I turned around, and he had a huge grill knife in his hand. I was like, 'Okay, how do I approach this?'"
Thankfully, she successfully got the knife from him without anybody getting hurt. Sparks met the father of her son, Dana Isaiah, in April 2017.
Three months later, they eloped and got married in an impromptu wedding ceremony. In another four months, the couple was overwhelmed by the news that they were expecting a baby.
After they welcomed their first child together, Jordan's emotions went on a rollercoaster ride. She said she was anxious and cried all the time but had her husband to lean on.
Apart from anxiety, the American singer also struggled with postpartum depression after the birth of their baby boy.
Please fill in your e-mail so we can share with you our top stories!