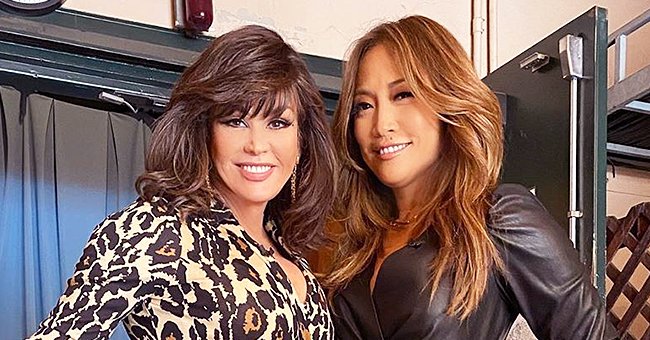 instagram.com/marieosmond
Marie Osmond Poses in a Slim-Fit Leopard Dress and Fans React

60-year-old Singer, Marie Osmond, still looks golden, as seen in her recent Instagram post. "The Talk" show host looked stunning in her slim-fit leopard dress, and her fans are loving it.
In her recent Instagram post, the 60-year-old singer and actress posed with "Dancing with the Stars" judge Carrie Ann Inaba. Osmond looked breathtaking in a slim-fit leopard dress and captioned the photo:
"Flip flopped leopard and black yesterday on set with @carrieanninaba!!"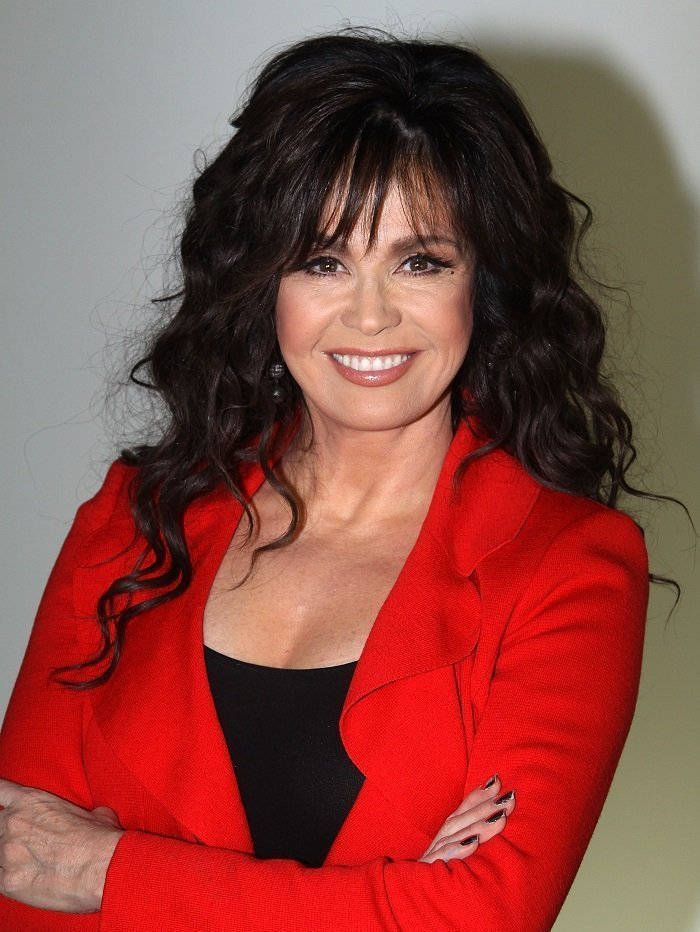 Marie Osmond attends the 2019 Hollywood Beauty Awards at Avalon Hollywood on February 17, 2019, in Los Angeles, California. | Photo: Getty Images.
Fans of the actress took to the comments section to speak in admiration of the talk show host. A fan praised Osmond for her "hair" and said her dress looked "gorgeous."
Among the fans to comment was Co-Founder of Too Faced Cosmetics, Jerrod Blandino, who simply said, "Gorgeous."
One fan commented that Marie is "Always looking so beautiful" while another commended both Osmond and Inaba on their amazing looks, but pointed out that their "favorite is [their] darling Marie Osmond."
The singer, who has a successful career in writing and acting, is also a golden talk show host. The talk show that brought her into the limelight was "Donny & Marie" hosted by her and her brother, Donny Osmond.
Despite Marie's busy schedule over the years, she still made time for love in her life.
The show ran successfully throughout its first four years until it was rebranded in 1979 into "The Osmond Family Hour." Additionally, Marie Osmond is known for her evolving style over the years.
The actress switched comfortably between short hair and long hair, heels, and flats, including casual and cooperate wears. The word that best describes the television icon's style is "timeless."
Osmond also made a name for herself in Broadway. The singer and her brother made history with their holiday musical, "Donny & Marie - A Broadway Christmas," which ran shortly during the Christmas season in 2010.
Now the show is considered an annual event in some American cities. Other achievements by the actress include the star on the Hollywood Walk of Fame received by the entire Osmond family in 2003.
Despite Marie's busy schedule over the years, she still made time for love in her life. She married husband, Stephen Craig twice, in 1982 & 2011.
The author and philanthropist also got hooked to Brian Bosil in 1986 shortly after her first divorce with Craig. The mother of 8 adopted five kids with her second husband, Bosil. Talk about a big family.
Please fill in your e-mail so we can share with you our top stories!