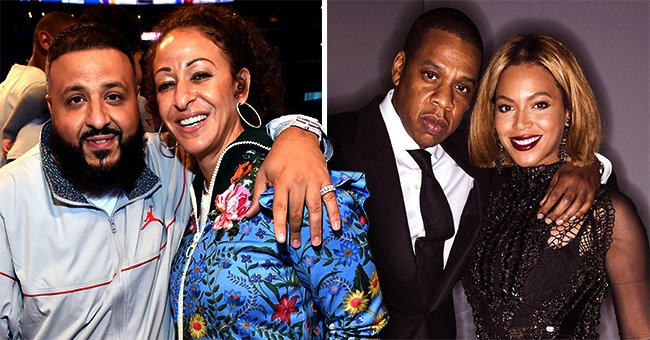 Getty Images
DJ Khaled Shares Throwback Backstage Photo of His Family with Jay-Z & Beyoncé during 'On the Run II' Tour

Music producer, Dj Khaled took to his Instagram page to reveal a throwback image of him, his wife and kid hanging out with Queen Bee and Jay Z. The two families looked like they were having fun!
The Carters are one private duo, and because of this, fans are always yearning for any little piece of them they can get. Jay-Z and Beyoncé, were seen hanging out with DJ Khaled in a new image posted by the producer.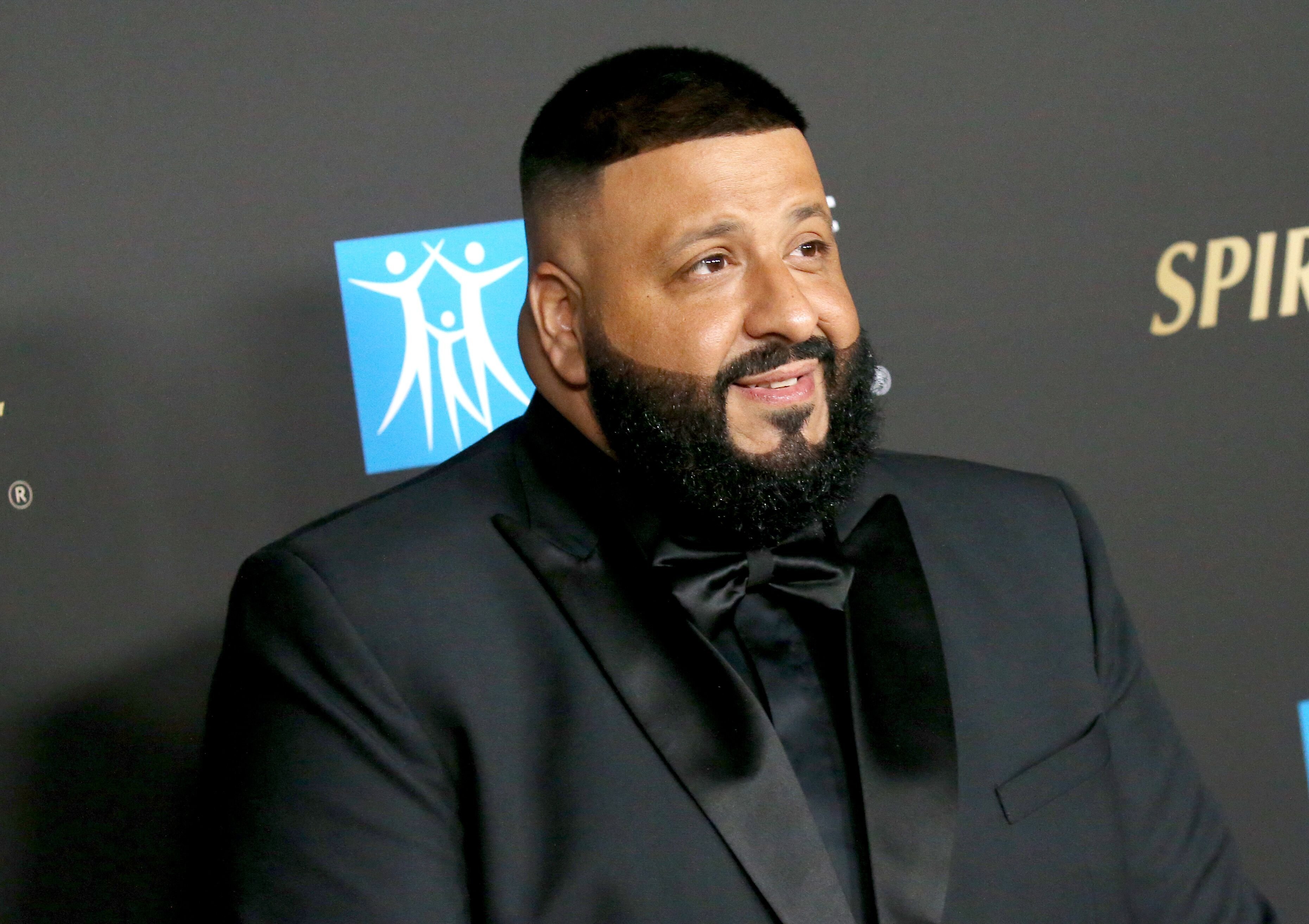 DJ Khaled attends the City Of Hope's Spirit of Life 2019 Gala held at The Barker Hanger in Santa Monica, California on October 10, 2019. | Photo: Getty Images
In the image which showed everyone cracking up (most likely at something funny) showed Jay-Z in a white suit and an attractive looking gold bling. Beyonce, on the other hand, wore a shiny white revealing gown, designed all over with silver beads.
Both DJ Khaled and his wife, Nicole Tuck dressed casually. The post which has since gathered a lot of reactions from fans was captioned,
"TBT THE KHALEDS AND THE CARTERS."
Khaled had on a sweatshirt with brown pants. His wife wore a black top with a pair of jeans. Their appearance impressed their fans and got them talking. A fan wrote:
"Jay Z and DJ Khaled both Sagittarius baby!! That's who we do!! That's HOW we do!! Lol"
Asahd Tuck Khaled, Dj Khaled's son, was also seen in the photograph being held by his father. He was also dressed casually in a white t-shirt and a black pair of pants.
The adorable kid had been sighted in several photos with his parents "killing it with swag," although he wasn't seen in any of the pictures taken when his parents went water jet skiing in Miami beach.
Asahd was apparently indoors with his baby brother while his parents had a nice time outdoor on Thursday at their beachfront home in Miami.
They were also seen riding and racing along the water surface. Khaled made a video of himself while skiing and shared it on his Instagram story. He wrote alongside the clip,
"I'm back at it. South beach, baby!"
During the couple's time outdoor, Nicole wore a white bikini under her life preserver while Khaled had on a white t-shirt with the Los Angeles Lakers Basketball shorts.
Khaled bought the beach house (in front of which they were skiing,) in September 2018 for $25.9 million. The house was previously owned by Michael Lerner, the famous creator of the "Baby on Board" signs.
Please fill in your e-mail so we can share with you our top stories!