Eddie Murphy's Ex Nicole Puts Her Curves on Display in Gray Figure-Hugging Dress in New Photos
Nicole Murphy shared images from a Monday photo shoot where she's flaunted her fabulous curves in a tight-fitting dress. The fitness guru looked stunning and ageless. 
Nicole Murphy flaunted her curves in a tight-fitting dress on what she deemed "a good day."
Nicole, whose ex-husband is famous comedian, Eddie Murphy, with whom she has five children and a grandchild, looked stunning in images she shared on social media. Her long-sleeved gray dress hugged her curves and perfectly showcased her age-defying body.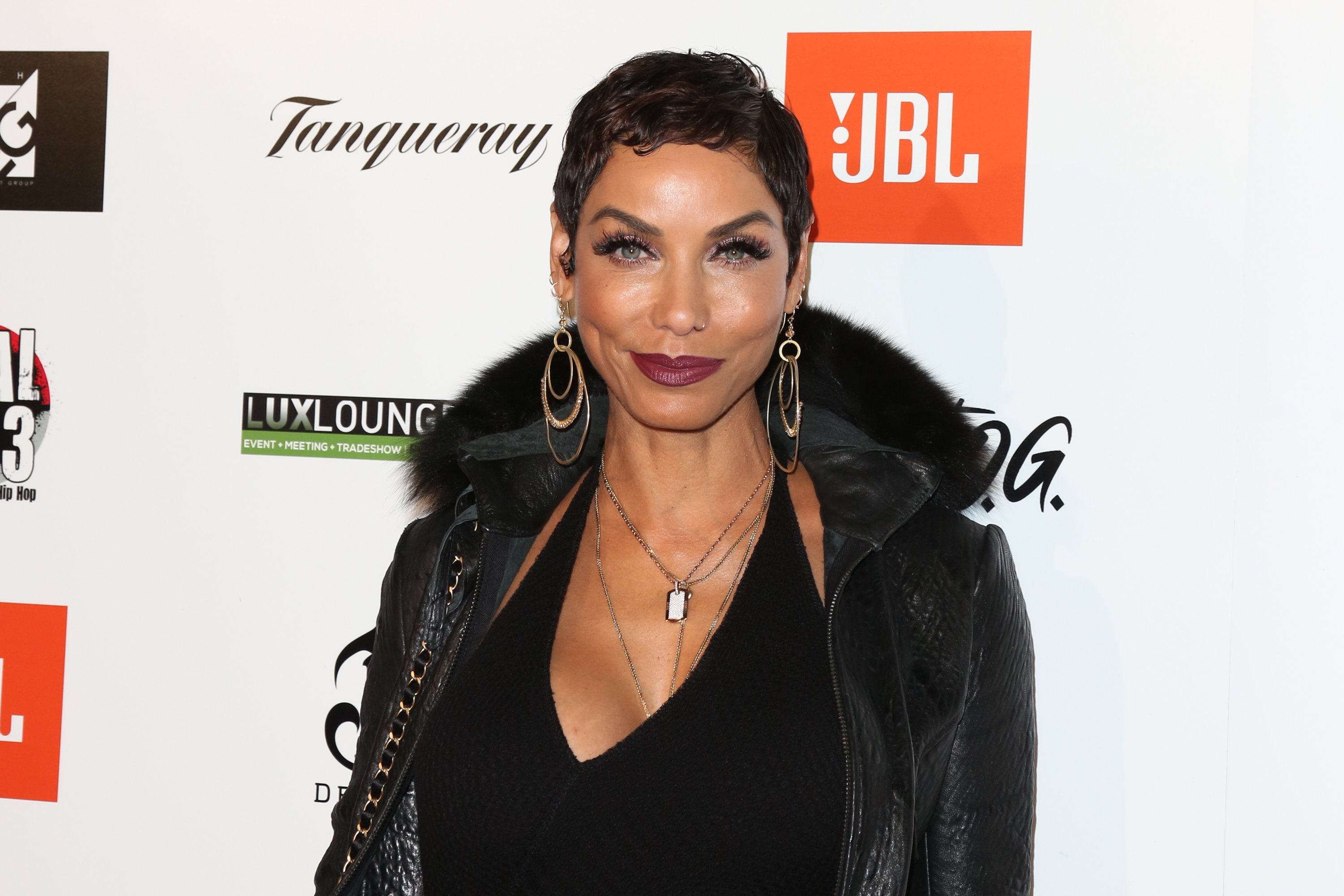 She wore her short hair blonde, highlighting her beautiful features that only intensified in time. Capping her eye-popping look, the 52-year-old wore high heels.
Nicole documented her OOTD in a clip where she walks in slow motion on a park in Universal Studios Hollywood. In her caption, she credited her dress  to Naked Wardrobe and expressed that she loved how it "fits so perfect!"
In a succeeding post, she shared a photo from the same place. She struck a pose highlighting her long, curvaceous figure.   "Today is a good day," she laments in her caption. In her third and final post, Nicole sits on a bench and writes, "It's that Monday look."
Nicole has had her fair share of good days and bad days. A high point in her life was the birth of her first grandchild.  Evie Isla Murphy was born in July 2019 to Nicole and Eddie's son, Miles Mitchell and his girlfriend, Carly Olivia.
Evie has since become the apple of Nicole's eye. She dotes on the little girl every chance she gets. Her many posts about Evie on Instagram is a testament to the joy she derives from her.
But while Nicole took pleasure in being a grandmother, a controversy ensued that interrupted her reverie. She was photographed in a compromising kiss with married director, Antoine Fuqua.
Blogger Love B. Scott revealed the celebrity mom got a scolding from Eddie who suggested she apologize to the public.
All hell broke loose after. Many slammed her for fraternizing with a married man and friends of Antoine's wife, Lela Ruchon came after her. Nicole denied having an affair with Antoine and described the controversial kiss as an innocent, friendly greeting. However, she later apologized for her "mistake."
But it wasn't only people in Lela's camp who were upset with Nicole. Reports suggested her ex, Eddie was furious at her for creating a source of embarrassment for the family.
Blogger Love B. Scott revealed the celebrity mom got a scolding from Eddie who suggested she apologize to the public. Soon after, Nicole guested on the "The Wendy Williams Show" to clarify matters and ultimately apologize.
But that was back in September. Today, Nicole appears to have recovered from that episode. Her recent posts are proof of her peaceful aura, no doubt a result of the choices she made at the height of that controversy - to speak her truth and make amends.