Steph Curry's Daughter Riley Is His Mini-Me as They Move in Sync in Video Shared by Ayesha
Steph Curry and daughter Riley are cracking their fans up in a new father-daughter clip shared on Instagram. They were seen doing a shoulder shake.
The Golden State Warriors basketball player is married to Ayesha Curry. The couple has three children - Riley 9, Canon 9, and Ryan 4. Riley and her father have repeatedly stolen the internet's heart.
Most people still recall when the then 2-year-old Riley interrupted her father's post-game conference. The video has since gotten over five million views.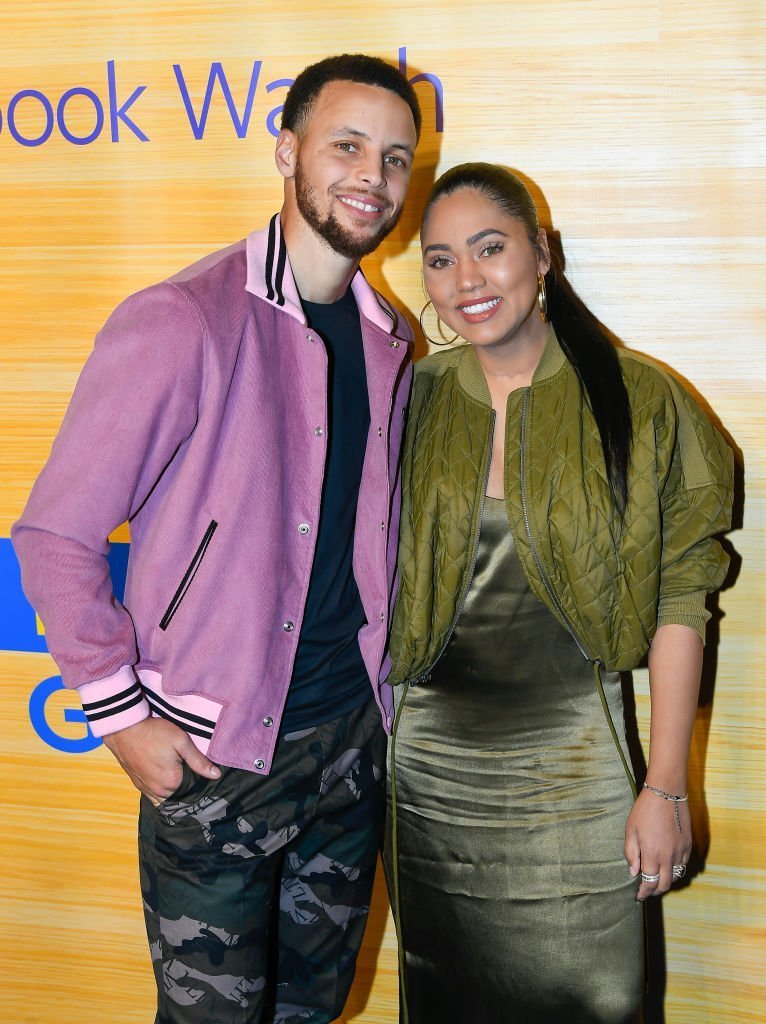 In the recent video, the father of three performed a dance with his daughter. The NBA star was in a black and white hoodie while his adorable daughter spotted a blue top with the words: "DUBS OVER EVERYTHING."
Ayesha Curry shared the video with her laughter audible in the background. The Celebrity chef captioned the post:
"???? the best." 
The father and daughter pair have had other exciting moments that have been shared online. One was an adorable secret courtside handshake that went viral.
Last year December, Steph Curry, and his daughter melted the internet's heart with an elaborate handshake that was nothing short of magical. The event took place during a match between the Golden State Warriors and the Dallas Mavericks.
Gender is not a determinant of one's ability and career.
The 30-year-old athlete, who did not feature in the match due to injury, went to the courtside to greet his 7-year-old daughter with their daddy daughter secret handshake. The practiced move ended with a face clasps and a sweet kiss on the cheek.
The video of the adorable handshake moves elicited comments from social media users. It was shared on twitter with the caption:
"Riley Curry Steph Curry."
♥️ Riley Curry 🤝 Steph Curry ♥️ pic.twitter.com/M6jKYNWRIW

— NBA (@NBA) December 29, 2019
Steph Curry has always taken his role as a father seriously, especially in looking out for his two daughters, Riley and Ryan. The NBA star recently shared his idea of a world he wanted his daughters to live.
In an essay published on The Player's Tribune to celebrate Women's Equality Day, the athlete shared his desire to create a world where gender is not a determinant of one's ability and career.
Steph revealed he had adopted women's equality ideas and wanted other people to adopt them before it was too late. He claimed raising his daughter has made him see the sexism women have to contend with.
The professional basketball player married Ayesha Alexander, on July 30, 2011, and is the first person to be named Most Valuable Player by unanimous vote in NBA history.