Tamron Hall Honors the Life & Legacy of Restaurateur Barbara B Smith after Her Death at 70
Tamron Hall pays tribute to B. Smith after the model, restaurateur, and cookbook author passed away at age 70. 
Tamron Hall joins the list of celebrities who paid respects to B. Smith after her sudden passing over the weekend. Hall made sure to share on both Instagram and Twitter about B. Smith, talking about her "legendary life and legacy." 
Barbara Elaine Smith, known professionally as B. Smith, passed away on Saturday after struggling with Alzheimer's disease. Her husband, Dan Gasby, confirmed her death through a statement. 
Smith began as a model before becoming a lifestyle guru, a restaurateur, and a TV host.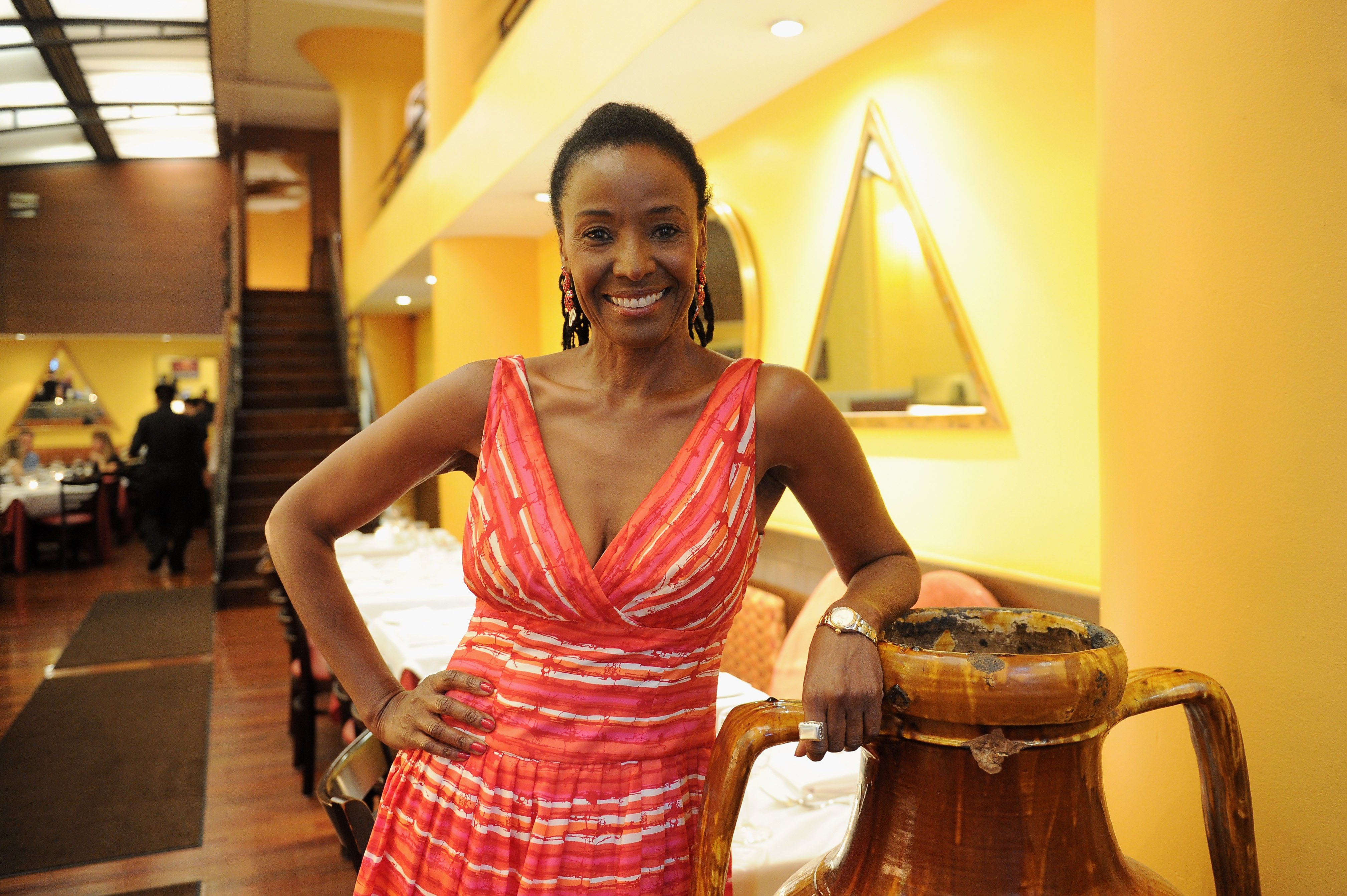 REMEMBERING B. SMITH'S CAREER
B. Smith broke many barriers for African-American women, becoming the first Black woman to don Mademoiselle's cover in 1976. After her entrepreneurial ideas were discovered by retail giant Bed, Bath & Beyond, she also became the first African-American woman to have her product line be sold at a nationwide retailer. 
After Audrey Washington shared a tweet of what B. Smith did for people, Tamron Hall made sure to repost it, saying that all of the things written about Smith were true. 
All of these things so true. Thank you B. Smith. https://t.co/Fmi0QJNviu

— Tamron Hall (@tamronhall) February 23, 2020
CELEBRITIES PAY THEIR RESPECTS
Other celebrities who paid their respects include Al Roker, Ava DuVernay, and Tenikka Smith Hughes, who all spoke about the colorful life that Smith had lived, going from modeling to beyond. Smith began as a model before becoming a lifestyle guru, a restaurateur, and a TV host. She also ventured into writing, having wrote cookbooks and a book about living with Alzheimer's. 
💔 B. Smith represented style, culture, beauty, and sophistication. She wore so many hats & wore them well! From books and restaurants - to her own home collections and TV show, she was a true renaissance woman who set the stage & standard for so many others to follow! https://t.co/7SbkTtqhHX

— Tenikka Smith Hughes (@TenikkaANjax) February 23, 2020
B. Smith was diagnosed with Alzheimer's Disease when she was 64, back in 2013. In 2016, she decided to co-write a book with her husband Dan Gasby about living with the disease, calling it "Before I Forget: Love, Hope, Help, and Acceptance in Our Fight Against Alzheimer's."
We lost legendary fashion model, chef, restaurateur, lifestyle icon and magazine publisher, B Smith today. 70 years old, she and her husband, Dan Gasby were at the forefront of #alzheimers #research for people of color. Love to them and daughter, Dana. #bsmithwithstyle pic.twitter.com/pqFOpa9oxs

— Al Roker (@alroker) February 23, 2020
BIDDING HER ONE LAST GOODBYE
Following her death, she is survived by her husband and stepdaughter, Dana. Her husband made sure to bid her one last goodbye through a lengthy Facebook post, saying:
"Heaven is shining even brighter now that it is graced with B.'s dazzling and unforgettable smile."
The elegance. The grace. The style. May God rest and bless her soul. #BSmith was one-of-a-kind.

Thanks to @mmeans40 for this fantastic video. pic.twitter.com/ByZRURLiHY

— Ava DuVernay (@ava) February 23, 2020
Rest In Peace, B. Smith.