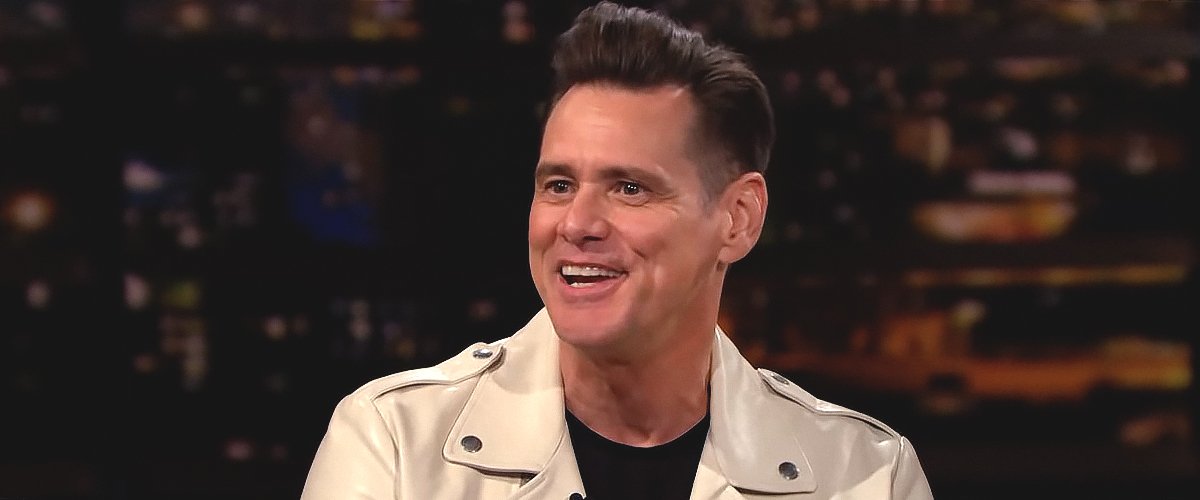 Youtube.com/Real Time with Bill Maher
Jim Carrey on Being a Grandfather and Having His Grandson Trash-Talk Him
Actor Jim Carrey, best known for "The Mask" and "The Truman Show," opened up about being a grandfather and how his grandson Jackson "humiliates" him.
Although Jim is only 58 years old, he is already a grandfather through his only daughter Jane Carrey. She was born in September 1987, when the actor was in a relationship with his first wife, Melissa Wormer.
"He's like a jet pilot already."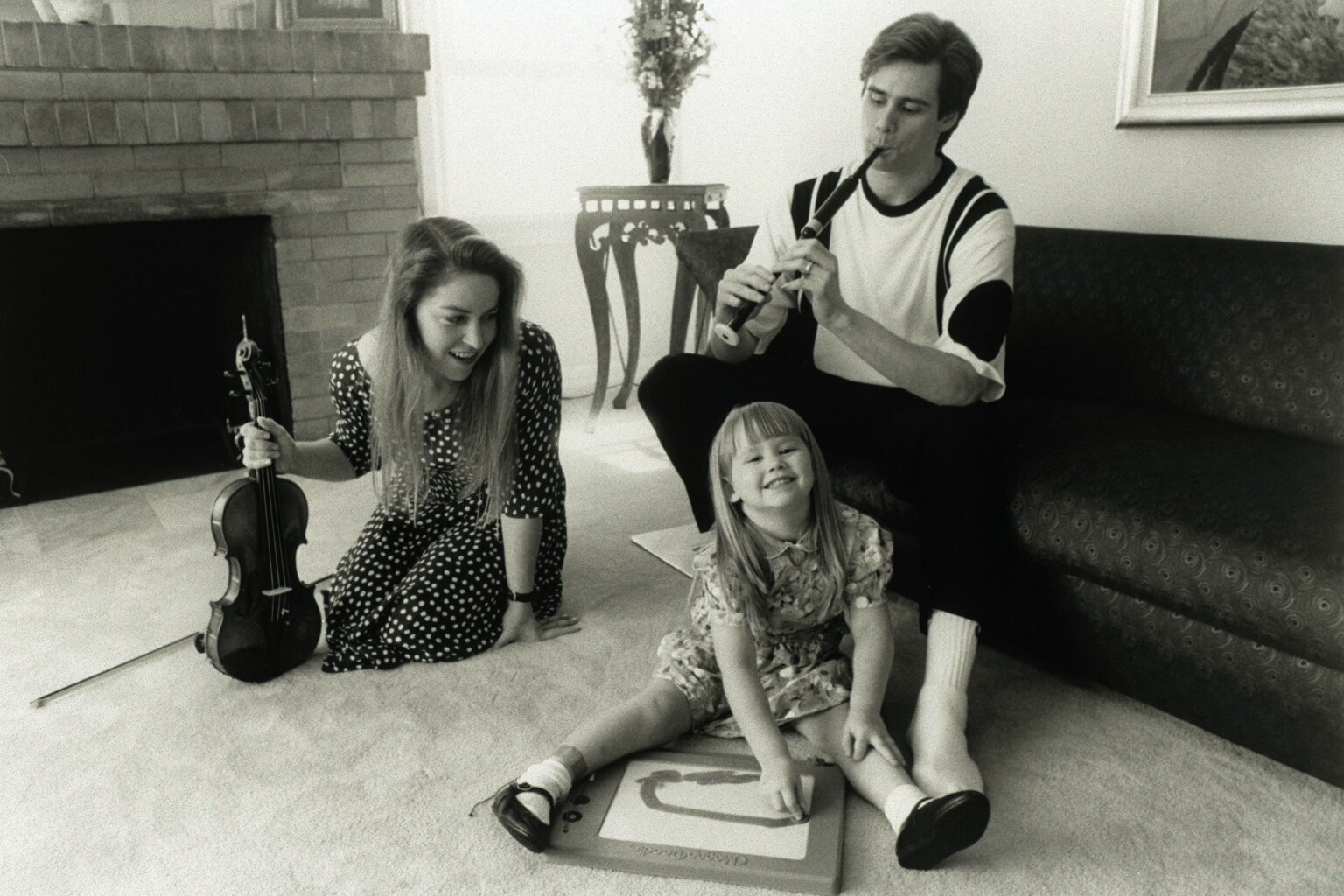 Jim Carrey, Melissa Womer and their daughter, Jane Carrey, in 1991 | Photo: Getty Images
JIM CARREY'S DAUGHTER
In November 2009, when Jane was 22 years old, she tied the knot with a musician named Alex Santana, and according to the actor, the ceremony was "simple and sweet."
The proud dad wished the couple back then "everything that love has given us" and added that the entire day had been "simply perfect."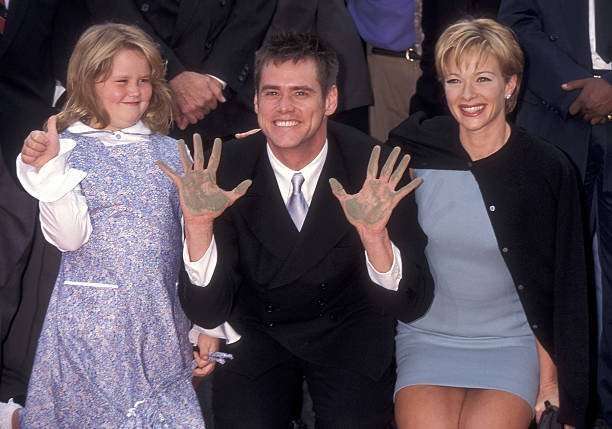 Jim Carrey, his daughter Jane Carrey, and actress Lauren Holly in Hollywood, California on November 2, 1995. | Photo: Getty Images
Less than a year later, when Jim was only 47 years old, Jane welcomed her first child into the world, a boy named Jackson Riley. The actor was clearly proud as he uploaded a photo of the baby on Twitter.
Jenny McCarthy, the model and TV host who was in a relationship with Jim Carrey between 2005 and 2010, considered herself the grandmother of Jane's baby, as well.
JACKSON TEASES HIS GRANDFATHER
Speaking of Jackson, he is not just a baby anymore. He is ten years old now, and according to the "Dumb and Dumber" star, he is "like a jet pilot already."
During an interview that Jim had with Lorraine while promoting his new film "Sonic the Hedgehog," he shared some details of his relationship with his grandson, including that being a grandfather at his age was embarrassing in public.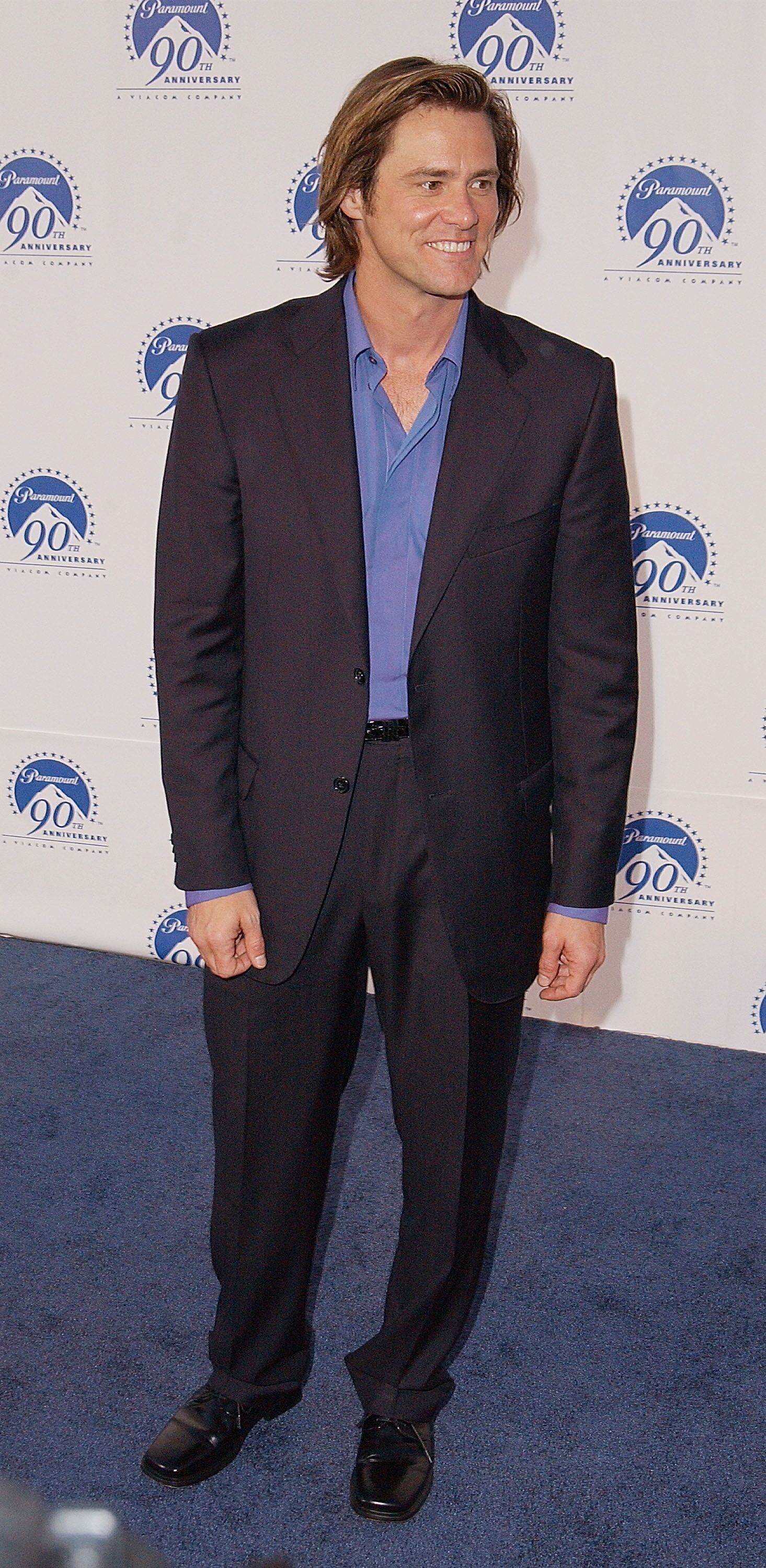 Jim Carrey in Hollywood, California on July 14, 2012 | Photo: Getty Images
He elaborated, saying that Jackson didn't hold back, and he would just shout "grandpa!" whenever he'd want Jim's attention no matter where they were. After saying that the boy was an "awesome dude" who's going to be his "bodyguard" in the future, Jim added:
"I do [play videogames with him], and he humiliates me. He not only does that but he trash-talks me the entire time. I put money in the curse jar, I keep doing that. I think I owe him about 500 bucks."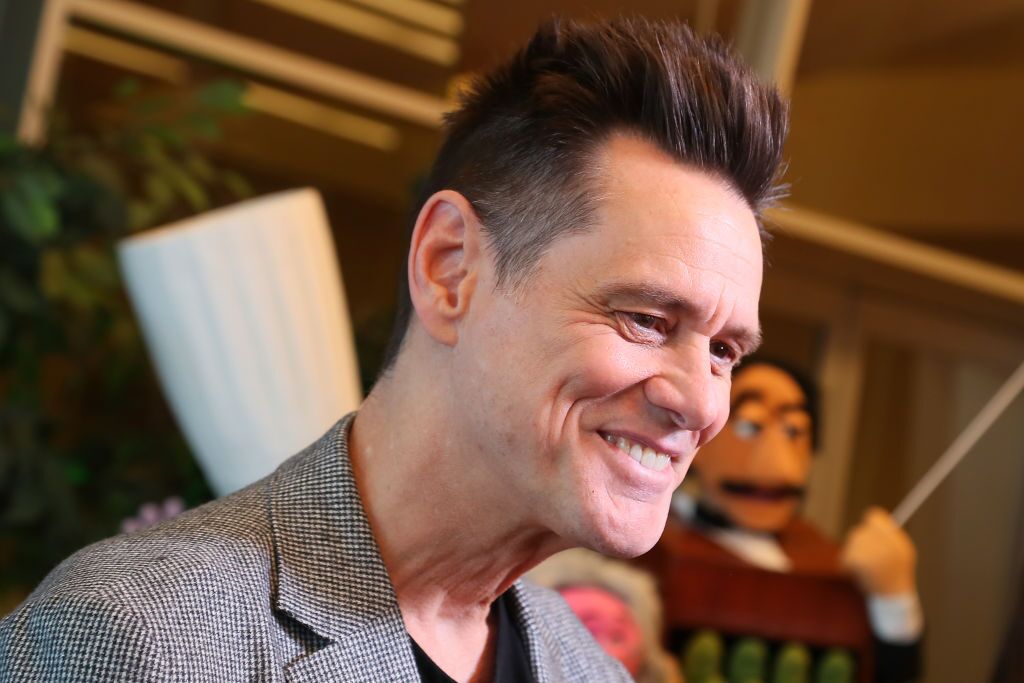 Jim Carrey on May 01, 2019 in Los Angeles, California | Photo: Getty Images
The actor confessed that each time he told Jackson that he would practice whatever game they'd be playing so that he could beat him, his grandson teased him with a witty clap back.
"[Jackson] says, 'Sure, if you go back and get born again. Start learning at the age of two.' It's unbelievable. He's like a jet pilot already."
JIM CARREY'S CHALLENGING LIFE
Given his successful career and beautiful life, several people would love to switch places with Jim Carrey. However, he has endured some very challenging times throughout the years.
During a 2004 interview he had with CBS, he revealed that he got his sense of humor out of depression. He explained that his mother was sick back then, so he just wanted to make her feel better.
To make matters worse, his father, a saxophonist who worked as an accountant to make ends meet, lost his job when the now-celebrity was only 12 years old, which took a toll on their finances.
Jim noticed how hard it was for his family to pay the bills, so he ended up dropping out of high school and began taking gigs to help them out.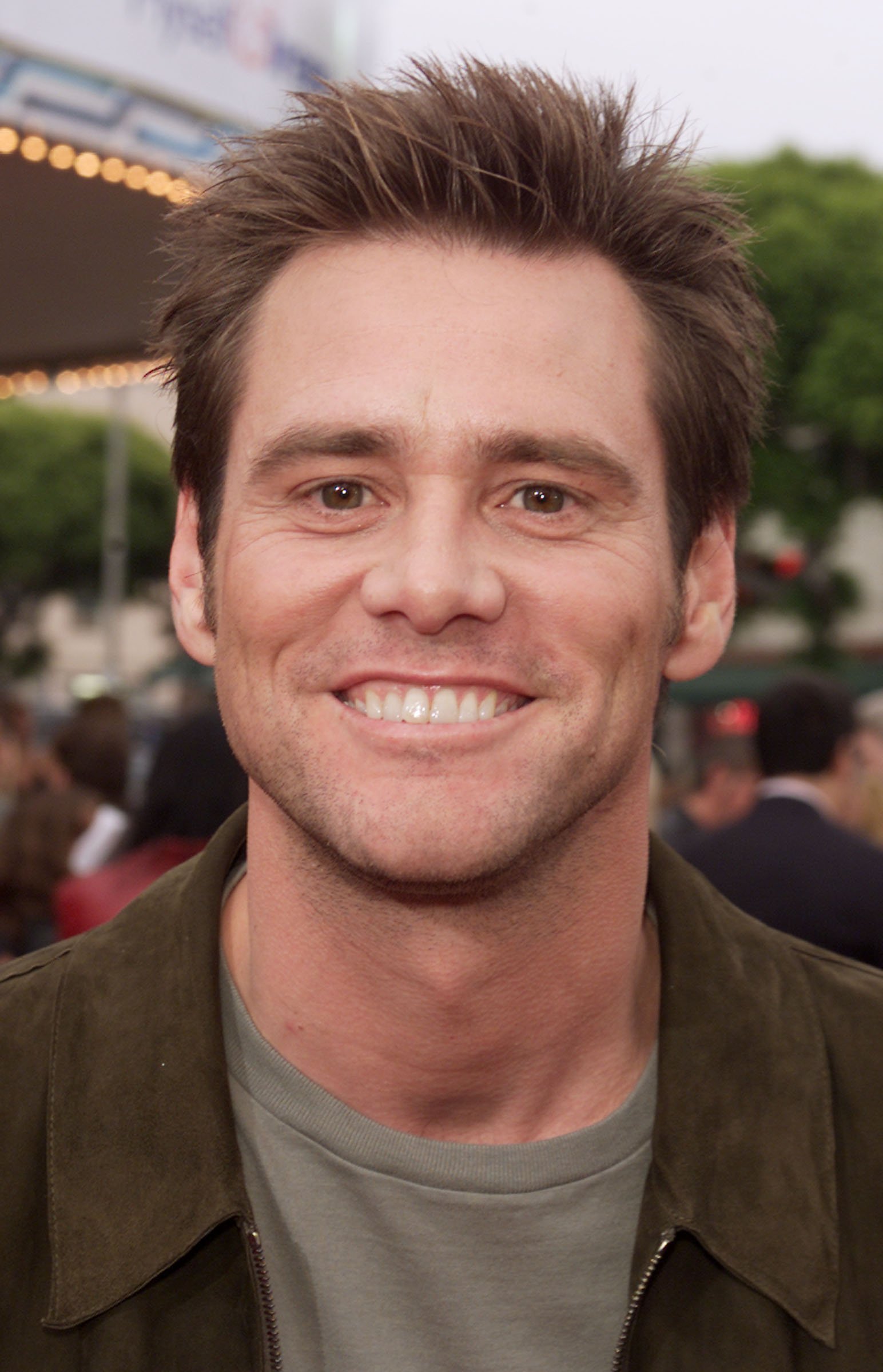 Jim Carrey in Westwood, California on June 15, 2000 | Photo: Getty Images
CATHRIONA WHITE'S DEATH
The actor eventually learned how to channel his depression through his stand-up comedy shows, and due to his outstanding performances and incredible ability to make facial expressions, he attracted enough attention to make it big in the entertainment industry.
However, destiny had prepared another challenging situation for him even after becoming a renowned actor: the death of his on-and-off girlfriend, Cathriona White.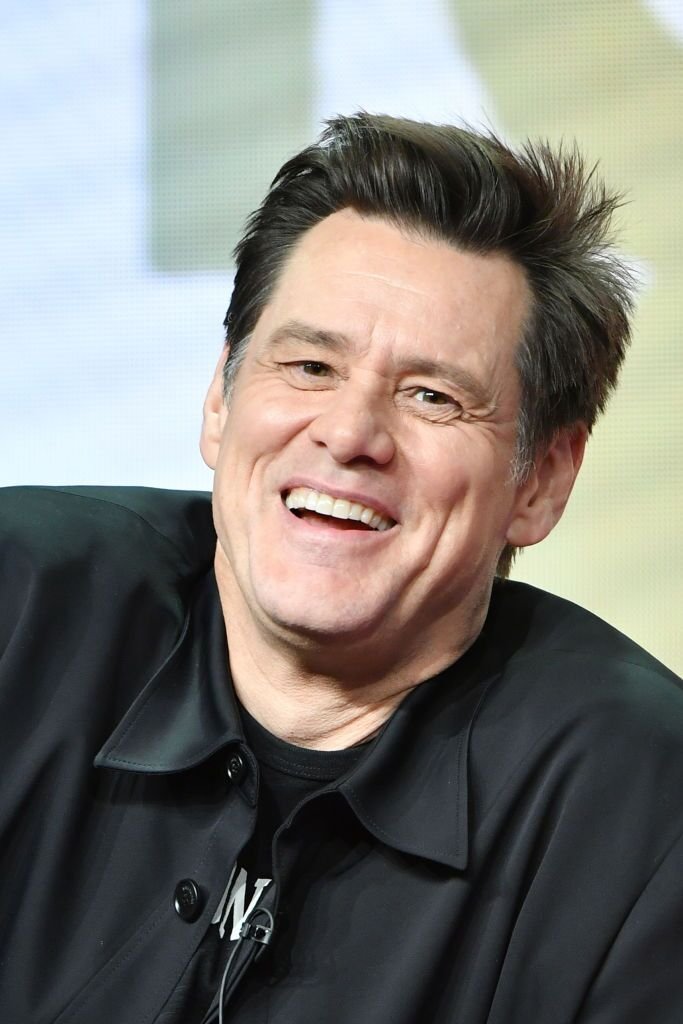 Jim Carrey on August 2, 2019 in Beverly Hills, California | Photo: Getty Images
The late make-up artist from Ireland had a rocky romance with Jim from 2012 to her death in 2015. Sadly, she suffered from depression and died of suicide on September 28 after taking lethal doses of prescription pills at her Los Angeles home.
Jim Carrey himself has been candid about his own battle with depression. Thankfully, he is in a much better place now. At the moment, he is focused on his career as he has been working on the TV series "Kidding" since 2018 and has also taken on projects such as "Dark Crimes" and "Sonic the Hedgehog."
Please fill in your e-mail so we can share with you our top stories!