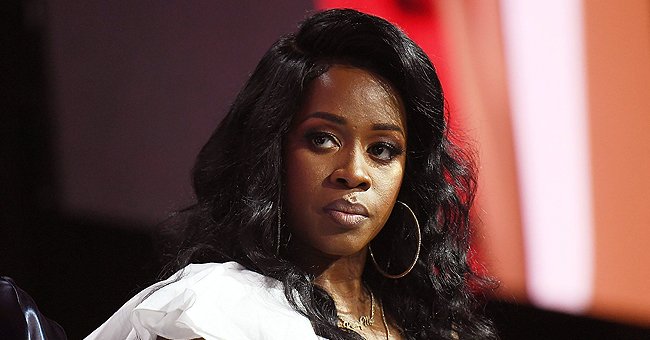 Getty Images
Remy Ma of 'Love & Hip Hop New York' Is Slammed for Allowing Baby Daughter Reminisce to Take a Sip of the Soda in Video
Rapper Remy Ma went under fire after sharing a video of herself and her daughter as fans blasted her for letting baby Mackenzie sip from a soda bottle.
Remy Ma is known for showing off her baby in the cutest ways on social media. Through her Instagram page, the celebrity mom shows off her bundle of joy, and fans are ever-present to admire the little girl.
However, a recent post had Remy Ma facing the negative end of social media. Fans disapproved of the content of the video while trolls alike lashed out at her.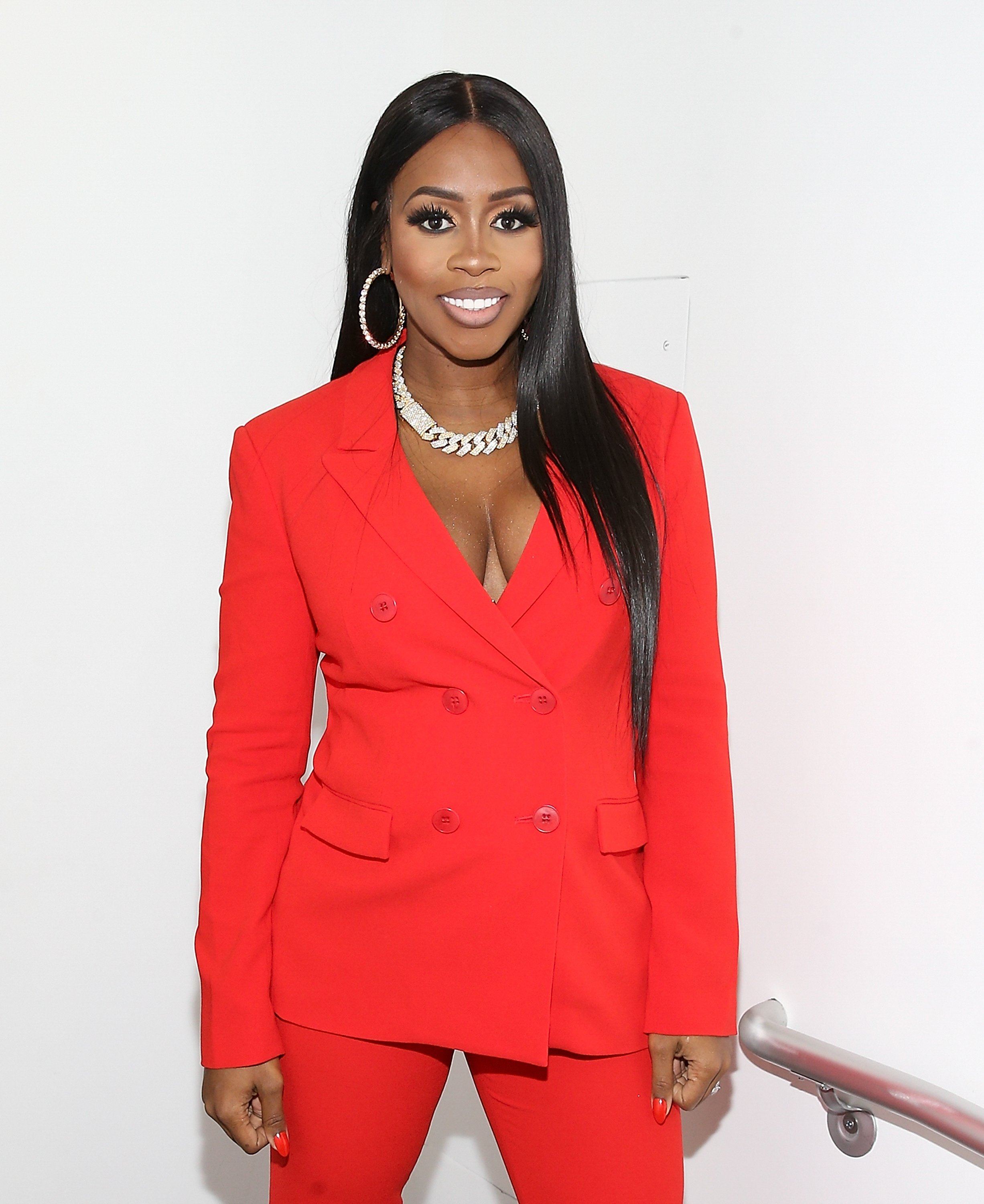 Remy Ma at the "Our Vote, Our Power" Mid Term Election Special on Oct. 22, 2018 in New York City | Photo: Getty Images
FAN'S DISAPPROVAL
Remy took to her Instagram page to show off MacKenzie's cuteness as the little girl took gentle sips from a bottle of coke. The toddler looked adorable in her pink shirt and a pair of jean trousers while her hair was done up in two cute buns. The happy mom captioned,
"@ReminsceMackenzieMackie is such a sweetheart. She shared her coca-cola with me…"
Not many fans saw the sweetness in the video as they continuously shamed her in the comments for letting Mackie drink coke. Most fans had their sentiments centered on the fact that they felt it was unhealthy for the little girl.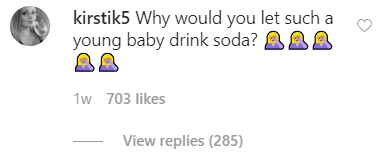 Image of a comment on Remy Ma's Instagram post | Photo: Instagram / remyma
REMY MA HAD HER SUPPORTERS
As it is regular for fans to fall in pro and contra sides of arguments, Remy Ma's case was no different as some fans felt it was improper for strangers to have a say on another person's baby.
Baby Mackie is Remy Ma's and rapper Papoose's first child together.
A fan commented: "Before y'all start, that's not your child." Another fan defended: "That baby ain't chugging down cokes all day every day lol, she good lol."
MACKIE'S FIRST BIRTHDAY
"The Golden Child" became a year old last year, and her mom threw a baby's dream-come-true candy party for her; Remy went all out for her baby.
Birthday confetti ranging from huge balloons, lavish and colorful floral arrangements, and an abundance of treats were a part of the big party.
The mom-of-one took to her Instagram page, where she flaunted details of the celebration to the delight of fans.
REMY MA IS A DOTING MOM
Remy Ma's Instagram page is where she shares her latest music projects and other social activities in her life.
But since the birth of her second child, the "Money Showers" crooner has continuously doted on her and showed baby Mackie off.
One of Remy's many posts on Instagram had fans gushing while agreeing that the mom-daughter duo could pass for twinnies.
In the photo, Remy left her face bare with no makeup while as she and Mackie posed in what looked like the interior of a car. Baby Mackie is Remy Ma's and rapper Papoose's first child together.
Please fill in your e-mail so we can share with you our top stories!