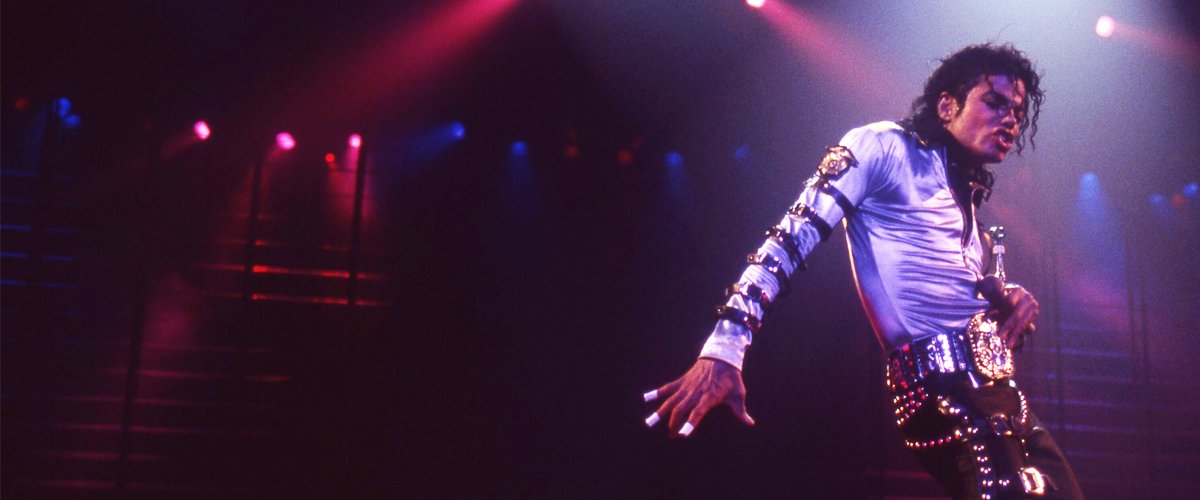 Getty Images
Michael Jackson's Personal Assistant Once Recalled Events from the Day He Died

When Michael Jackson passed away back in 2009, the details of his death remained unclear for days. It was eventually revealed that his doctor, Conrad Murray, had been charged with involuntary manslaughter.
The King of Pop, unfortunately, died on June 25, 2009, due to a lethal dose of propofol that Dr. Conrad Murray administered intravenously as a way to fight his insomnia. Dr. Murray claimed that he chose that specific medicine only because Jackson insisted.
Several questions remained unanswered after Michael Jackson's passing.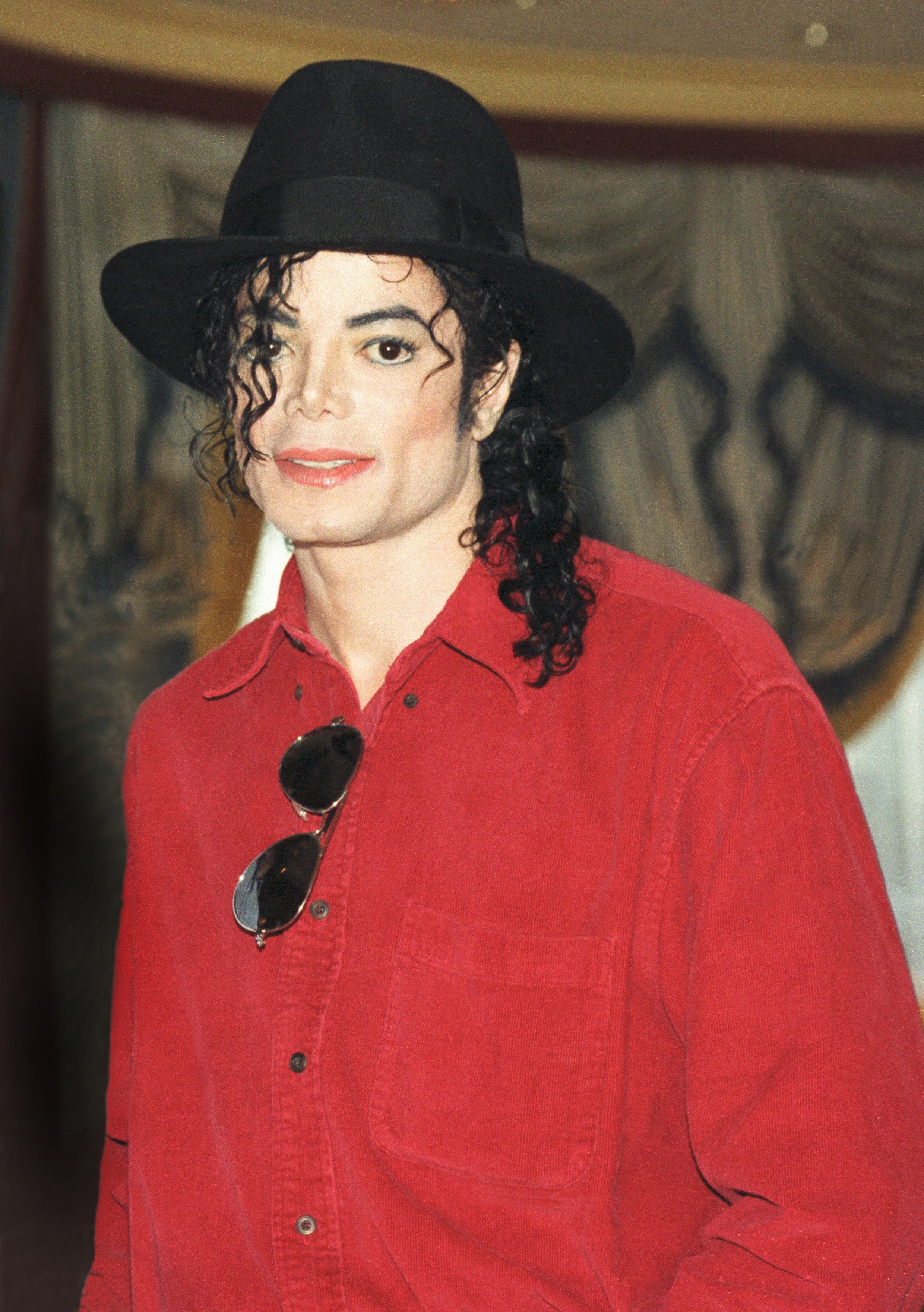 Michael Jackson at a press conference before a date on his HIStory world tour in 1996 | Photo: Getty Images
MICHAEL JACKSON'S ASSISTANT ON DR. MURRAY'S TRIAL
During the trial process, several people close to the "Thriller" singer testified and shared details of the events during Jackson's final hours, including his personal assistant Michael Williams.
In the video recorded in the courthouse and posted on CNN's YouTube channel back in 2011, Williams is seen telling what happened from his point of view.
First, he said that Dr. Conrad called him shortly after noon, but he couldn't answer because he was taking a shower. After listening to his voicemail, he learned that Dr. Conrad asked him to call him back.
After doing so, the doctor told him that Jackson had a "bad reaction" and requested his presence immediately.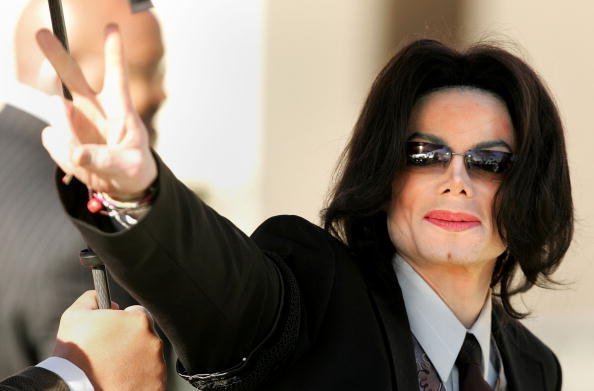 Michael Jackson in Santa Maria, California on March 7, 2005 | Photo: Getty Images
Williams eventually learned that 911 had been called and, by the time he arrived at Jackson's home, paramedics were already taking him into the ambulance. About the situation at that point, he said:
"It was real frantic. I got there when the gurney was coming down [with Jackson's body on it]. I remember seeing Dr. Murray come down."
JACKSON'S CHILDREN WERE THERE
According to Williams, Michael Jackson's kids – Prince, Paris, and Bigi – were at the location while the whole situation was taking place. After a while, the three of them got into a vehicle so that they could go to the UCLA hospital to be with Jackson.
Sadly, they never saw their father alive again. As per Dr. Murray, he was found guilty of involuntary manslaughter on November 29, 2011, and sentenced to the maximum penalty: four years in prison.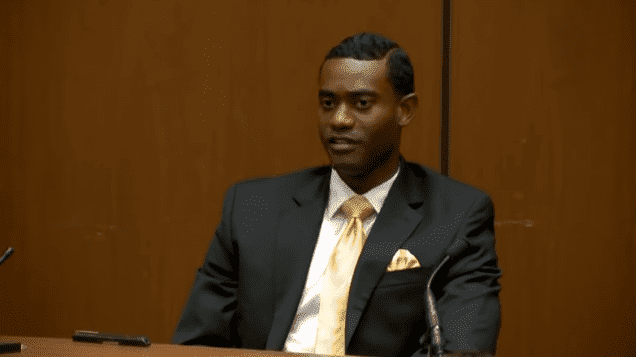 Michael Williams, Michael Jackson's assistant, during Dr. Conrad Murray's trial | Photo: YouTube/CNN
The doctor served only two years as he was released on parole on October 28, 2013. However, his medical license from Texas was revoked, and the ones in California and Nevada were suspended.
Even though a responsible for Jackson's death was found, several questions remained unanswered, and his family needed more.
LA TOYA JACKSON ON "HOLLYWOOD MEDIUM"
For that reason, Michael Jackson's sister La Toya contacted "Hollywood Medium" star Tyler Henry, who uses his alleged abilities to communicate with spirits, to give her the closure she needed.
During the conversation, Henry pointed out that Jackson felt abandoned by the person who was supposed to monitor him, Dr. Murray.
The medium pointed out that the late "Billie Jean" singer recognized and was emphasizing the fact that Murray should not have left him alone before his passing. Henry added:
"It's like: 'I trusted you to be there. I trusted the role that you were supposed to have to help me, and you left.' And it's like: 'Of all times, you should be right here.'"
Henry claimed that, during the time that Jackson was left alone, he could have tried to get help. Unfortunately, after the King of Pop noticed that he was feeling sick due to the medication, it was already too late.
After listening to everything the medium said, La Toya confessed that the worst part of the situation was that Jackson felt abandoned by Dr. Murray, a person that he trusted.
MICHAEL JACKSON'S KIDS NOWADAYS
It's been over a decade since Jackson's death, and even though his passing was definitely hard for his children, they are grown up now and doing well with their lives.
Prince, for instance, is 23 years old and graduated from Loyola Marymount University in the spring of 2019.
His brother Prince Michael Jackson II, also known as Bigi, is 18 years old and still lives under TJ Jackson's care.
Finally, Michael Jackson's daughter Paris is 21, and she followed in her father's footsteps. At the moment, she and her boyfriend Gabriel Glenn are working together in their band The Sound Flowers.
Please fill in your e-mail so we can share with you our top stories!