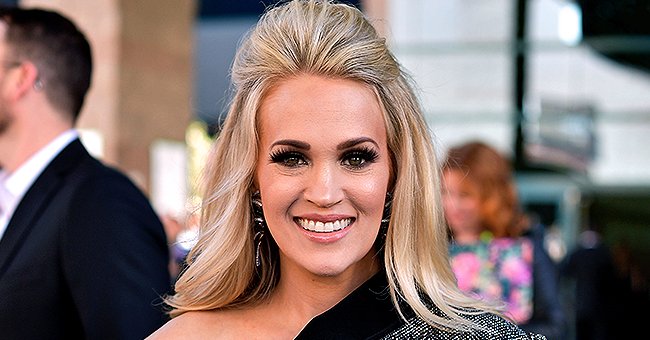 Getty Images
Carrie Underwood Shed Tears On Stage As She Accepted Platinum Album Award for 'Cry Pretty'
After Carrie Underwood was so surprised with the platinum album award she received for her latest album,'Cry Pretty' that she broke down into tears on stage.
Carrie Underwood broke down in tears at the Country Radio Seminar on Friday afternoon after being surprised with the news that her latest album, "Cry Pretty" had sold over 1 million copies.
The album debuted at number one in September 2018. In honor of her success, two executives joined her on stage to present her with the platinum album plaque.
According to Daily Mail, hit singles from the album such as "Drinking Alone," "Love Wins," and "Cry Pretty" earned her the title as the first female with four country albums to be at the top of the Billboard 200.
After being presented with her plaque, an emotional Carrie revealed that the award meant a lot to her because she felt the project as a whole was something very personal to her.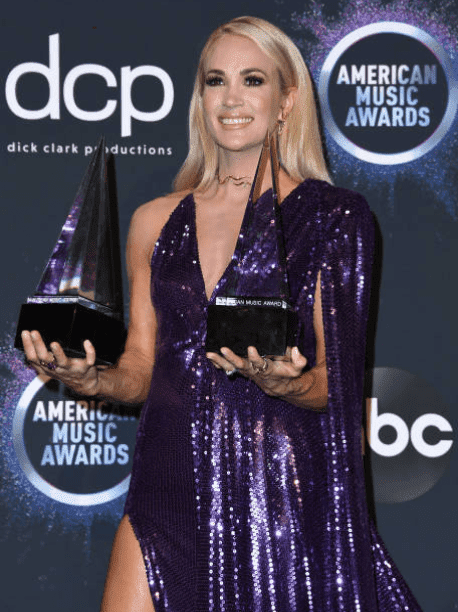 Carrie Underwood holds up two of her awards at the 2019 American Music Awards on November 24, 2019m in Los Angeles, California| Source: Getty Images (Photo by Steve Granitz/WireImage)
The plaque was presented to her by two executives from her record label, whom she thanked for their support and encouragement on her album she
said:
"And the fact that you guys were there supporting the whole way and didn't laugh at me when I said I wanted to produce, and were equally as excited about these songs as I was...just, thank you."
Despite all her success, she has always remained gracious in all her achievements. Continuing on in her speech, she admitted that she was "honored and humbled" by her platinum status.
Carrie's faith was also not too far from her mind, sharing her excitement as appeared chocked up several times during her speech, she joyfully exclaimed, "God is good."
ABC News Radio reports Carrie was at the Country Radio Seminar for a sit-down interview called "Finding Your Path."
It was inspired by her upcoming book titled "Find Your Path: Honor Your Body, Fuel Your Soul, and Get Strong with the Fit52 Life." The book is a self-health help that focuses on health and fitness.
Not only did Carrie talk about the book during the seminar, but she also shared details about how she managed her role as a leader in country music.
She also touched on her personal life and how she juggles her career, motherhood, and marriage, with her husband Mike Fisher, she said, "We figure it out.'
Please fill in your e-mail so we can share with you our top stories!