Amanda Seales Chides 'Extra' Reporter Jenn Lahmers on 'The Real' for Her Comment on the New Co-Host Butting Heads with Jeannie Mai
Amanda Seales was not pleased when "Extra" reporter Jenn Lahmers commented about "butting heads" with Jeannie Mai on "The Real," setting the record straight about how they feel about one another as co-hosts. 
"The Real" just celebrated its 1,000th episode, and to commemorate it, they invited a guest host to get the conversation going. That guest host turned out to be "Extra" reporter, Jenn Lahmers. 
While it was meant to be a celebratory episode, things got quite tense after Lahmers asked Amanda what it's like to be on the show despite being a "newbie," especially since it's been around for 1000 episodes or six years. 
Amanda's masters in African-American studies brings a new depth to the show.
LOVE AND RESPECT AMONG CO-HOSTS
Amanda made sure to correct her, saying that while she hasn't been a host long enough as the others, she's "been in the game for a long time." To show support to her co-host, Loni Love tapped Amanda's hand as she said this. 
After a while, after Loni shared that the women actually do get along and respect one another enough to agree and disagree on certain topics, Lahmers commented that she and Jeannie Mai have butted heads on numerous occasions prior. 
NO ROOM FOR HATE
When the "Extra" host implied that it must be because of "territory," Seales quickly cut her off from trying to pit them against one another. 
"That's not the territory we're coming from. We're not butting heads. And I think it's very, very important, especially at a table of diverse women to very clearly delineate the difference between having a diference of opinion than butting heads."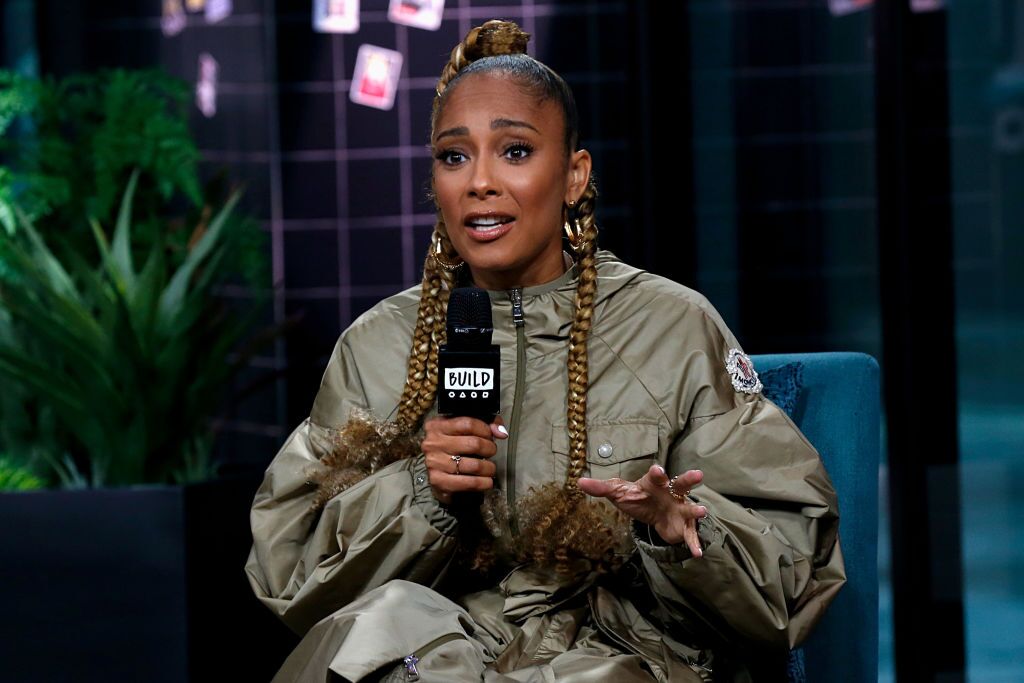 ​​​​​​​
AMANDA'S EXCITING CONTRIBUTIONS TO THE TABLE
After saying her piece, Amanda and Jeannie quietly gave a toast to one another as they agreed on the statement. Of course, to show support to their new member, different co-hosts also said their piece about the topic. 
According to Loni, Amanda's masters in African-American studies brings a new depth to the show, while Adrienne Bailon shared that it's important for people to know that women "aren't one dimensional." Last but not least, Jeannie suggested that if you share the same opinion as those in your circle all the time, it may actually be time to reevaluate that circle. 
REMEMBERING PAST "THE REAL" HOSTS
There was another person they made sure to give a shoutout to, and that's former "The Real" co-host Tamar Braxton. While her exit in 2016 was an issue at the time because of alleged "friction" with co-hosts, Loni made sure to let her know that the 1000th episode is hers, too. 
"I want to say to Tamar Braxton, you're still our sister. This is your 1000th episode, too."
Congratulations to "The Real" on its 1000th episode!