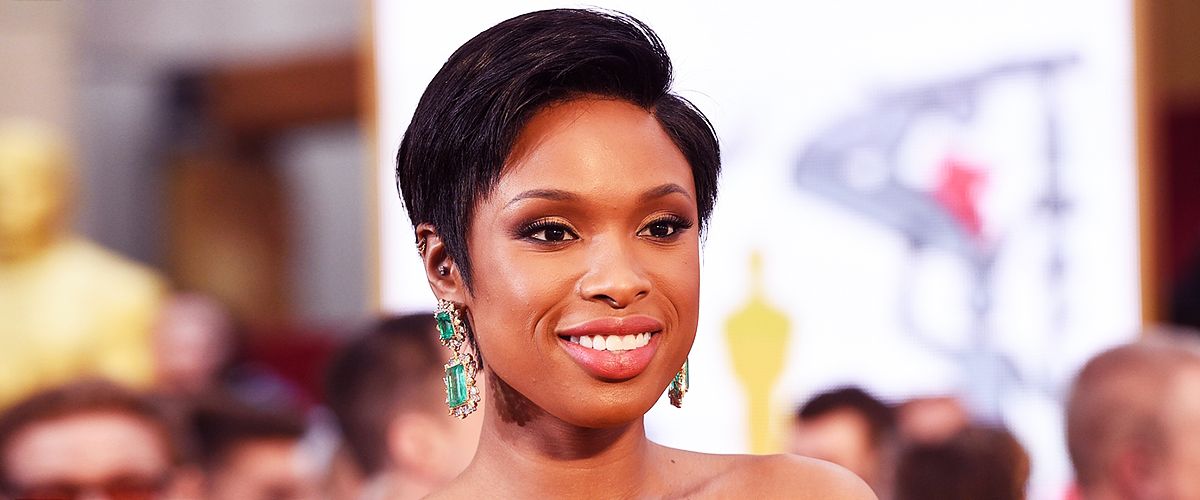 Getty Images
Jennifer Hudson on Becoming Aretha Franklin for Upcoming Biopic
Jennifer Hudson's most challenging role yet is her dazzling portrayal of Queen of Soul Aretha Franklin.
Academy Award-winning actress and singer Jennifer Hudson revealed how Aretha Franklin picked her personally to play her in the biopic "Respect."
In order to prepare for her role, Jennifer spent time with the Queen of Soul shortly before her death in August 2018.
The movie was in pre-production when Aretha passed away on August 16, 2018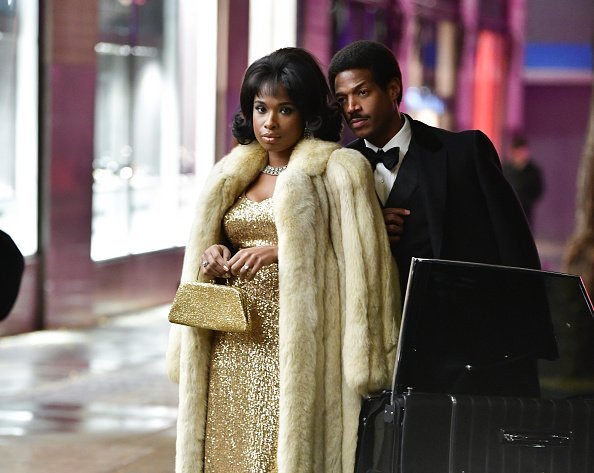 Jennifer Hudson and Marlon Wayans at Rockefeller Center on November 8, 2019 | Photo: Getty Images
HANDPICKED BY THE QUEEN OF SOUL
The biopic had been in the works long before Aretha passed away, and she had already selected the actress she thought would best embody her - voice and all - and her shortlist had only one name on it: Jennifer Hudson.
The announcement was made in January 2018 by Clive Davis at his pre-Grammy party after he induced Oscar and Grammy winner Jennifer Hudson to sing a few songs from Aretha's repertoire.
MEETING ARETHA FRANKLIN
Jennifer had the opportunity to meet Aretha in person, and to sit down with her and talk about her life and her music. Jennifer revealed:
"We were in talks a long time about me playing her. So I just hope I make her proud, do her justice."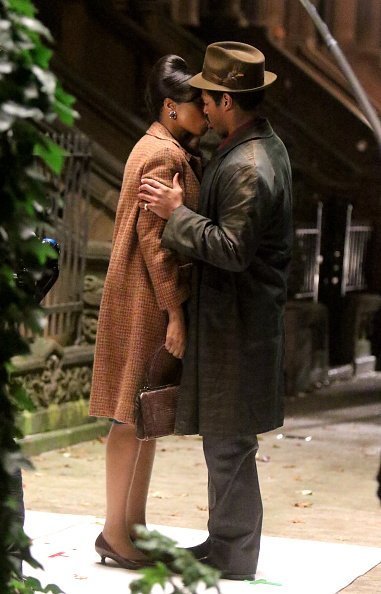 Jennifer Hudson and Marlon Wayans on the set of "Respect" on November 05, 2019 | Photo: Getty Images
DEATH OF ARETHA FRANKLIN
The movie was in pre-production when Aretha passed away on August 16, 2018, a victim of pancreatic cancer. The passing of the Queen of Soul was a shock for her millions of fans and left the music world in mourning.
JENNIFER HUDSON PAYS TRIBUTE TO ARETHA
At Aretha's funeral, a who's who of musical talents paid tribute to Aretha - including Faith Hill, Fantasia, Jennifer Holliday, Loretta Devine, and Queen Latifah. Jennifer Hudson sang "Amazing Grace," a song the Queen of Soul had immortalized.
BIG SHOES TO FILL
Grammy and Oscar winner Jennifer Hudson had some big shoes to fill, and she admitted that she was intimidated by the challenge. Aretha Franklin's shoes are a hard fit for almost anyone.
During her 44-year career, Aretha won an incredible 18 Grammy Awards out of 44 nominations. In 2019, Aretha was the first woman to receive a special Pulitzer citation award for her contribution to American culture.
AND IT'S A WRAP
Jennifer announced on Instagram that the filming for the biopic is now over, and will be released on August 14, 2020, two days before the 2-year-anniversary of Aretha's death. She wrote:
"It is officially a wrap on @respectmovie wrap it up, it's done! Too overwhelmed to get into it right now but words can't express how grateful I am to be chosen by the queen herself and to live out yet another dream!"
For Jennifer, it will be a crucial test. The expectation surrounding the film is at fever pitch, and her performance as an actor and as a singer will be scrutinized and held up to the highest standards.
The movie "Respect" takes its name from Aretha's iconic 1967 single, taken from her hit album "I Never Loved a Man the Way I Love You." The song would become a hymn for gender and race equality during the social upheavals that characterized the 60s.
Jennifer, who first found fame on American Idol, would go on to win an Oscar for her role in "Dreamgirls," which was an adaptation of the story of The Supremes.
Jennifer has revealed that she considers "Respect" to be the highlight of her career. She said:
"It is an absolute honor to be a part of bringing Ms. Franklin's story to audiences who adore her around the world. She is one of the most iconic and talented artists of all time and what a dream come true it is to portray her extraordinary life on screen."
In May 2020, another authorized telling of the Aretha Franklin story will premiere on National Geographic. It is an 8-part series titled "Genius" and will feature Oscar nominee Cynthia Erivo as the Queen of Soul.
Please fill in your e-mail so we can share with you our top stories!