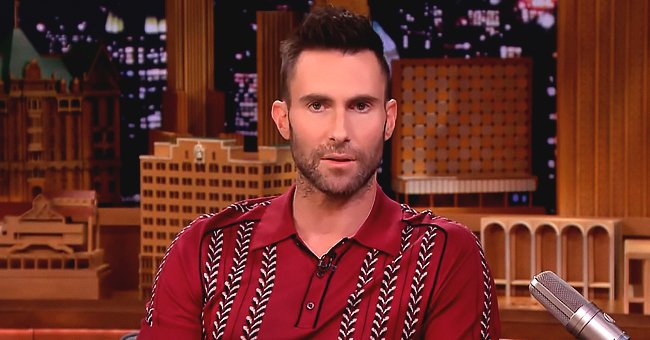 Youtube.com/The Tonight Show Starring Jimmy Fallon
Adam Levine of Maroon 5 Shares Video Tribute to Kobe & Gigi Bryant and Fans Tear up
Maroon 5 singer, Adam Levine posted a heartfelt tribute to honor the memories of the late NBA star, Kobe Bryant and his daughter, Gigi Bryant, leaving many fans in tears after they watched it.
Adam Levine's video began with a commentator tagging the then 18-year-old Kobe, in his first NBA season as being as good as the legends of the game, and probably better than them.
The Maroon 5 song, "Memories" then began playing in the background with clips of Kobe's majestic NBA moments and his famous quote about hard work, also playing in the background.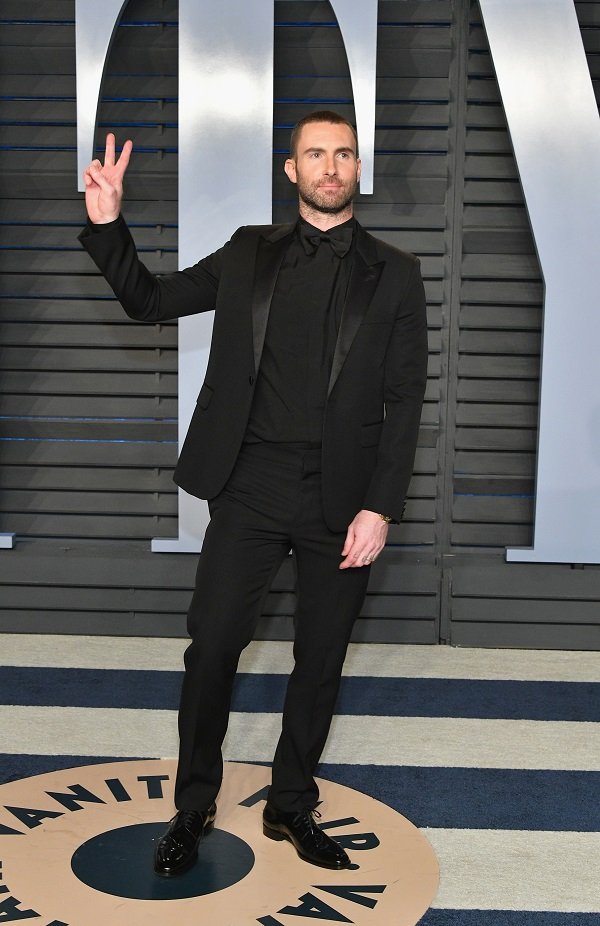 Adam Levine in Beverly Hills, California on March 4, 2018. | Source: Getty Images
The clips also showed some of Kobe's cute moments with his daughter, Gigi, when she was a little child, and he carried her, as well as the famous clip of both of them analyzing a live NBA game.
Adam Levine's video ended with a clip of Kobe kissing his wife, Vanessa while carrying little Gigi in his arms and then a dark screen showing Kobe and Gigi's names. One heartbroken fan, after watching Levine's video, said:
"Chills and tears watching this. [emojis] Thank you."
More comments followed, with Donny Osmond commenting with two red heart emojis, while the rapper, B-Real, said that the video was a great celebration of Kobe and Gigi's lives.
Another fan said that Maroon 5's song, "Memories," was a perfect song for the video, while a heartbroken fan said, "My heart is breaking [emoji]."
Adam Levine had expressed his relief at not being part of the official halftime show of the Super Bowl in Miami.
Adam Levine also paid tribute to Kobe Bryant on Super Bowl eve. He performed at Miami's American Airlines Arena, with country music duo, "Day + Shay," also performing.
While he and members of the Maroon 5 band performed, Levine held up a Lakers no. 24 shirt, waved it at the screaming crowd, and as the stage turned purple for "Memories," said:
"I don't know if I will make it through this one with my emotions intact...Needless to say, I think we know who this song is dedicated to."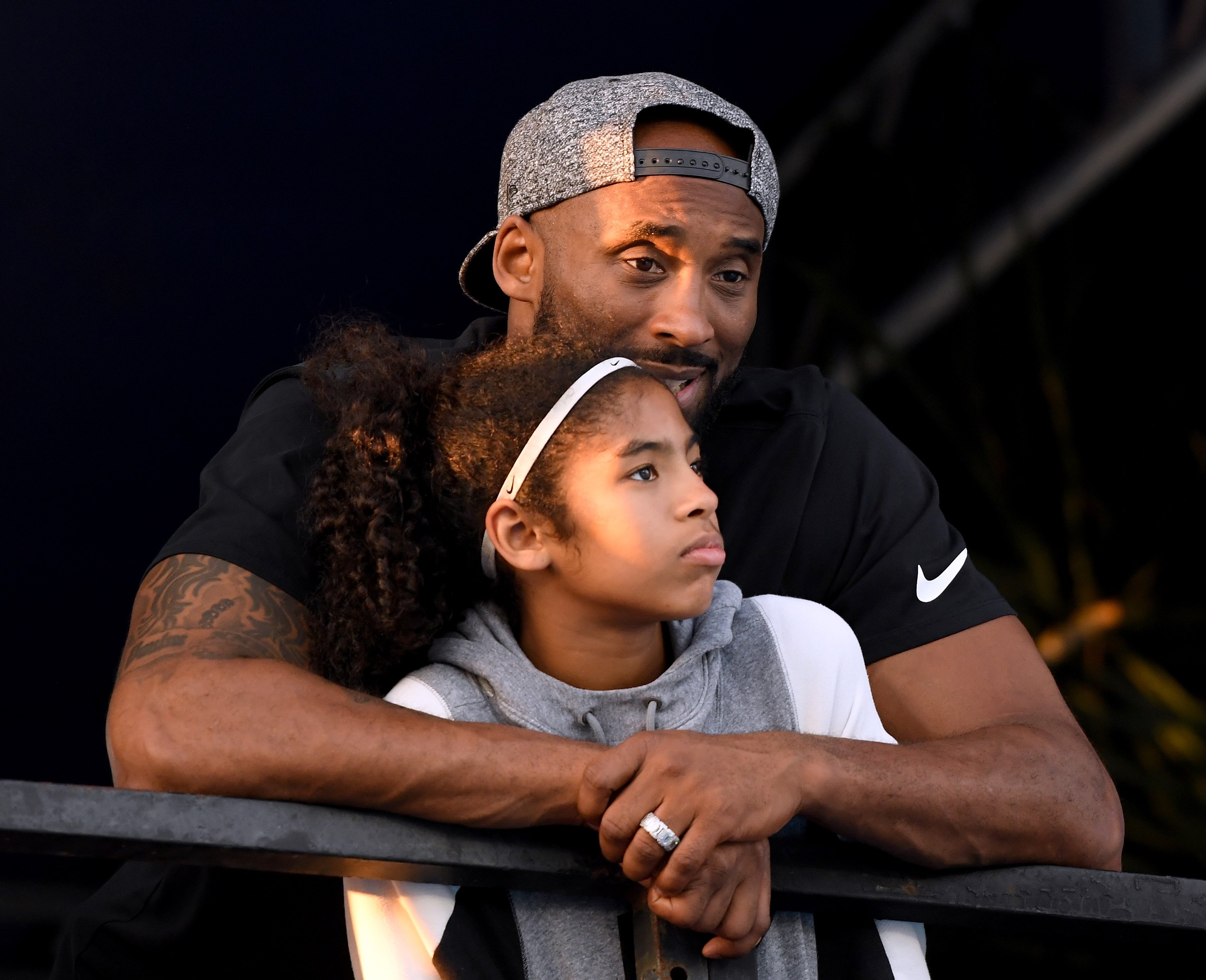 Kobe Bryant and daughter Gianna Bryant watch during day 2 of the Phillips 66 National Swimming Championships in California on July 26, 2018. | Photo: Getty Images
The singer could hardly control his emotions while singing the song, as Adam let the tears run down his cheeks and sank his face into his arms.
Before his performance, Adam Levine had expressed his relief at not being part of the official halftime show of the Super Bowl in Miami and recalled his experience the previous year.
Levine revealed that he was stressed while getting ready to perform in 2019, along with Big Boi and Travis Scott. The song, "Memories," was released in the fall of 2019 and is dedicated to those who have lost a loved one.
In a tweet announcing the song, Levine mentioned that the song was for anyone who had experienced loss, before adding that it was for everyone.
Please fill in your e-mail so we can share with you our top stories!