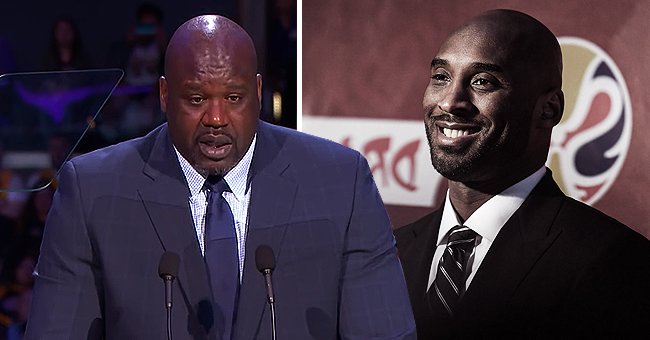 GettyImages YouTube/Los Angeles Lakers
Shaquille O'Neal Opened up about Friendship with Kobe Bryant in Moving Tribute at Celebration of Life
Retired basketball player Shaquille O'Neal gave a hearty tribute to Kobe Bryant at the public memorial service held in his honor yesterday.
It was a sad day yesterday as celebrities and fans from all over the world celebrated the life of basketball icon Kobe Bryant and his daughter, Gianna Bryant, in a public memorial service held at the Staples Center, Los Angeles.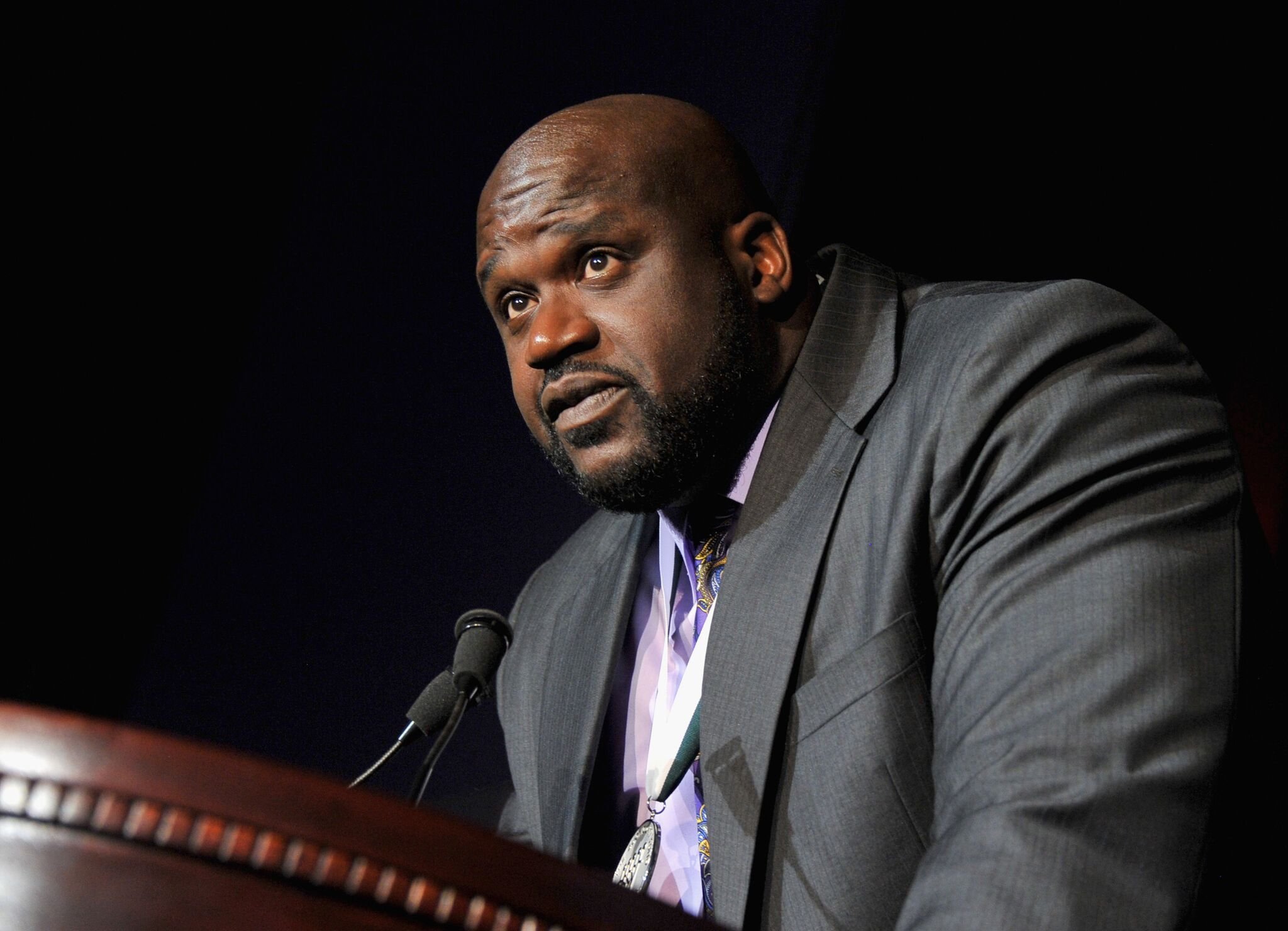 NBA basketball player Shaquille O'Neal speaks onstage at the 27th Annual Great Sports Legends Dinner to benefit the Buoniconti Fund to Cure Paralysis at The Waldorf=Astoria on September 24, 2012 | Photo: Getty Images
Along with Kobe and Gigi, the memorial also honored the seven other people involved in the ghastly helicopter crash on January 26.
The memorial service was led by Vanessa Bryant's emotional tribute to her late husband and daughter.
In a Youtube broadcast of her speech, the 37-year-old mother first thanked everyone for the outpouring of love and support and then proceeded to eulogize her baby girl, Gianna and then her 'soulmate,' Kobe.
She recalled how the thoughtful 13-year-old would always kiss her good morning and goodnight every day.
Vanessa also described Gianna as one of her best friends who, though she was a daddy's girl, loved her [Vanessa] dearly. Speaking about Gianna's love for family, Vanessa Bryant said:
"She loved family traditions, and family movie night was important to her. She was very much in tune with our feelings and wanted the best for us."
Vanessa went on to speak about her 'Papi Chulo,' Kobe, whom she called the 'greatest of all time.' Having been together since she was 17-and-a-half-years old, she was his first girlfriend, first love, his confidant, his best friend, and his protector.
She recalled the countless times Kobe proved to be the more romantic one of the two of them, stating that her most treasured gifts were handmade by him. She ended her speech, professing her love for them both.
Other celebrities took a turn to pay homage to the NBA champion, including former retired NBA stars, Shaquille O'Neal and Michael Jordan.
According to People, O'Neal referred to Kobe as 'heaven's MVP,' as he reflected on their friendship and brotherhood. Shaq admitted that the loss of his 'little brother' is indeed incredibly difficult for him to process.
Amidst the tears, the Newark-born athlete brought a bit of humor to a rather melancholy service, as reported by HuffPost.
According to BBC, Shaq also said that despite their complex relationship, he and Kobe always had the maximum respect for each other.
He recalled times where they argued and sometimes acted immaturely, but they always held it together to 'go whoop some ass' on the court.
The Hollywood Reporter also noted that O'Neal spoke about Kobe's passing on his podcast, "The Big Podcast with Shaq."
He also talked about just getting over the death of his sister, Ayesha Harrison-Jex, who died of cancer last October.
The NY Times added that the memorial, which lasted for two hours, included moving performances from Beyoncé Knowles and Alicia Keys.
Along with Kobe and Gigi, the memorial also honored the seven other people involved in the ghastly helicopter crash on January 26: John Altobelli, Keri Altobelli, Alyssa Altobelli, Payton Chester, Sarah Chester, Christina Mauser; and helicopter pilot Ara Zobayan.
Please fill in your e-mail so we can share with you our top stories!