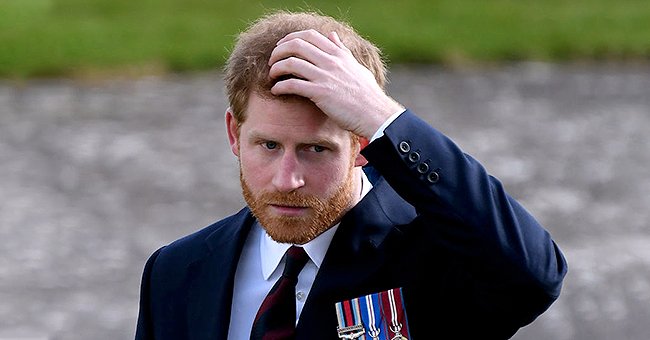 GettyImages
Prince Harry and Meghan Markle's Security Plans Reportedly 'Unworkable' as Its Projected Annual Bill Hits $25m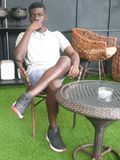 The Duke and Duchess of Sussex continue to finalize plans for their exit as Senior members of the Royal Family. In contrast, their security plans have been branded "unworkable" by experts due to the rising cost of securing the couple and their son, Archie.
The cost of securing Harry, Meghan, and Baby Archie continues to rise and could hit $25m per year. Experts believe that one factor making the cost that high is the jet-set lifestyle of the couple.
This is because they have to go on several trips to different countries in their bid to establish their brand outside the UK and Buckingham Palace. This, in turn, would leave a strain on the British Police.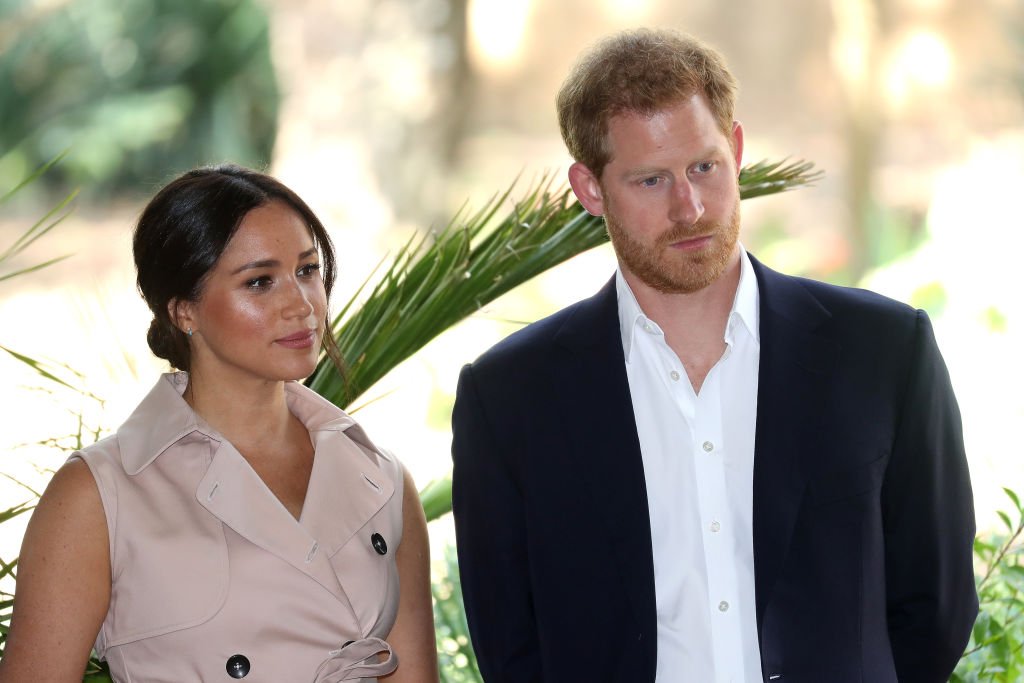 Prince Harry and Meghan attend a Creative Industries and Business Reception on October 02, 2019, in Johannesburg, South Africa. | Source: Getty Images.
As the couple continues to reside in Canada, there have been arguments regarding who would foot the bills to ensure that they remain safe outside the shores of the British Monarchy.
It is also believed that Harry and Meghan are living as though the rules don't apply to them, thus pushing the rising cost of their security to an extreme. Speaking to MailOnline, a Royal author, Phil Dampier, said:
"The cost of security was always going to be a major problem for Harry and Meghan, and it doesn't surprise me that the bill seems to be going up and up."
Dampier added that the couple's constant trips around North America would put an immense strain on resources, as well as detectives of Scotland Yard, who would have to work on shifts to meet up with the demands of securing the couple and their child.
This fact makes Dampier believe that the Sussex Royals' security plan is unsustainable. He also said that the Canadian have begun to query the costs their Police have incurred in securing the couple.
With their departure from Royal duties, Meghan is in search of an agent and a manager, who would represent her for any professional project.
A former Metropolitan Protection officer, Dai Davies, who also spoke to "The Mirror," said that the present situation involving Harry and Meghan has called for a total rip up of the rules.
He, like Dampier, was also of the opinion that their security plans were unworkable in their current state, saying:
"There is already a severe lack of trained officers, and this is only adding to the Met's woes."
Meanwhile, Meghan Markle is itching to get back to work as soon as possible after she and Harry's exit from the Royal Family. Before meeting Harry, Meghan was a star on the television drama series, "Suits."
She was also an activist, as well as an editor/writer of her lifestyle blog, "The Tig." She also represented several brands as an ambassador. All of those things stopped once she met Harry and became his wife.
With their departure from Royal duties, Meghan is in search of an agent and a manager, who would represent her for any professional project.
If that is concluded, it may be a little while before Meghan's fans see her back on television screens or in the public eye on one or more projects.
As Harry and Meghan continue their new lives in Canada, they are also strengthening their relationship, as the couple has become closer than ever, and more besotted with each other.
Please fill in your e-mail so we can share with you our top stories!