Diana Serra Cary, Silent Films Child Star Known as 'Baby Peggy,' Dies at Age 101
Baby Peggy has passed away after leaving behind a legacy in silent films. As a child, she made $1 million a year, but her reign on the big screen didn't last for long. 
Diana Serra Cary has passed away at her home in Gustine, California, at age 101, according to the Hollywood Reporter. Better known as "Baby Peggy," she was one of the biggest child stars in early Hollywood. 
Born to cowboy Jack Montgomery, Cary was only 19 months old when she landed her first starring role on television. Her 1921 debuts were in the shorts "Playmates," "Brownies Little Venus," and "Brownies Baby Doll."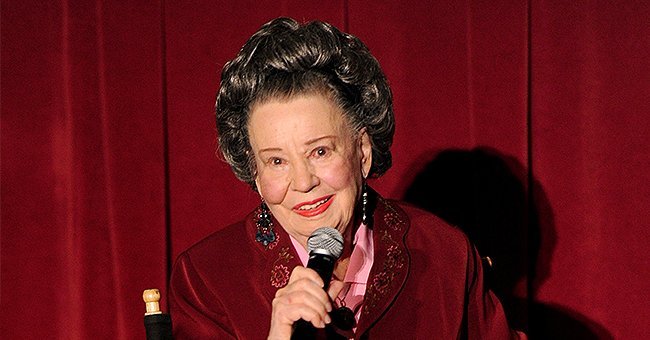 Her Hollywood run
Cary hit the big time when she began working with director Alfred J. Goulding. She became "Baby Peggy," and went on to appear in more that 150 short films under Century Film Corp and Universal. 
"The Darling of New York," "Miles of Smiles," "Helen's Babies," and "Captain January" all made America fall in love with the little girl who could evoke an array of emotions with her expressions. 
The lengthy appearances onscreen also made Cary and her family into multimillionaires. She lived in a Beverly Hills mansion and took a limousine to work every day. 
RIP Diana Serra Cary, aka #BabyPeggy: one of Hollywood's first child actors, and surely the last surviving silent film star, has died aged 101. @PamHutch pays tribute ☞ https://t.co/qMhGQQLJiJ pic.twitter.com/K4RwYT1jbS

— Sight & Sound: The international film magazine (@SightSoundmag) February 25, 2020
No real childhood
But even back then, child stardom meant real childhood was lacking. Cary didn't go to school and rarely enjoyed playtime. Instead, she was regularly overworked at her young age — even when sick.
She would often have to make national public appearances. In 1924, she stood next to Franklin D. Roosevelt for the Democratic National Convention waving the American flag. 
Things came to a halt the next year when Cary's father caused her to get blacklisted after falling out with a studio over his daughter's salary. Cary's last film pre-teen years was in 1926 — "April Fools."
Goodnight, Baby Peggy (Diana Serra Cary) who has died aged 101. A silent movie star who earned $1 million a year before retiring at the age of six. pic.twitter.com/iWHwr8UgmZ

— Quentin Fottrell (@Quantanamo) February 25, 2020
Going back to poverty
From there, Cary's parents made her perform in vaudeville. The couple were living lavishly off the young girl's fortune and would leave nothing for her to support herself. 
A stepgrandfather embezzled some millions, some of it got lost, and the rest suffered in the 1929 stock market crash. When the family sold their home, cars, and luxuries, they moved to Wyoming. 
As a teen, Cary was forced to appear in eight films between 1932 and 1938 for small roles. She later attended Lawlor Professional School. Post-graduation, she got married in 1938, only to divorce ten years later. 
In later life she became a writer, Diana Serra Cary

She wrote about film history, cowboys and child actors, for whom she was a strong advocate. There's a great autobiography. She made peace with her #BabyPeggy past; her second marriage lasted 47 years

Diana Serra Cary 1918-2020 pic.twitter.com/rB8mv1Yc14

— Samuel West 💙 (@exitthelemming) February 25, 2020
Personal life and new career
Cary opted to change her name and became a switchboard operator and bookstore clerk. In 1954, she got married to artist Bob Cary. The pair had one son, Mark. Sadly Bob passed in 2001. 
In 1970, Cary began her career as a film historian and writer. By 1975, she released the memoir, "The Hollywood Posse." Her 1996 autobiography, "Whatever Happened to Baby Peggy," was more of a healing, however. 
Diana Serra Cary, Child Star Known as Baby Peggy, Dies at 101 https://t.co/QsMdx34BLE pic.twitter.com/iQXBnn3717

— Variety_Film (@Variety_Film) February 25, 2020
Memorial and survivors
Extra TV released a statement from Cary's son: "I am proud of how she was able to come to terms with what happened to her from when she was just a toddler and re-create her life anew."
Rena Kiehn, who works at the Niles Essanay Silent Film Museum, reportedly announced the news of Cary's death. The museum will hold a memorial for the former actress in a few months. 
Cary is survived by her son and a granddaughter. The family set up a GoFundMe account for fans to donate towards outstanding medical bills. No exact cause of death has been revealed. 
Diana Serra Cary, the silent film sensation known as Baby Peggy whose career in Hollywood came to a crashing halt when she was the ripe old age of six, has died at age 101 https://t.co/CHNXDiXXTm

— The Hollywood Reporter (@THR) February 24, 2020
A final accomplishment
As one of her final accomplishments, Cary released her first self-published novel, "The Drowning of the Moon," back in January of 2018. It's about the Mexican-American New Spain colonial Empire. 
The novel follows a woman, Sirena, as she deals with the civil war. At the time, Cary considered herself still employed, with no plans for retirement. Her death is reminiscent of William Wintersole's. 
William Wintersole, star of 'The Young and the Restless,' dead at 88 https://t.co/wK1vsXfiW5 pic.twitter.com/1DPep8hSxN

— Page Six (@PageSix) November 7, 2019
The "General Hospital" star died at 88 in November last year from cancer complications. Wintersole was also known for his "Young & Restless" tv role. He passed away in Los Angeles.