Matt Roloff from LPBW Is a 'Blessed' Grandpa as He Spends Quality Time with Grandkids in New Posts
The patriarch of "Little People, Big World," Matt Roloff, took to social media recently to share photos of himself with his grandchildren — Bode, Jackson, and Ember.
"There are no words to describe the feelings when I get to hangout with all four of my grandchildren separately in less then a 24 hr period," Matt captioned an Instagram slideshow that features himself, Bode, and Jackson.
He added, "Can a grandpa be any more blessed! I think not! ... and I don't take it for granted as I know not everyone has this abundance of blessings."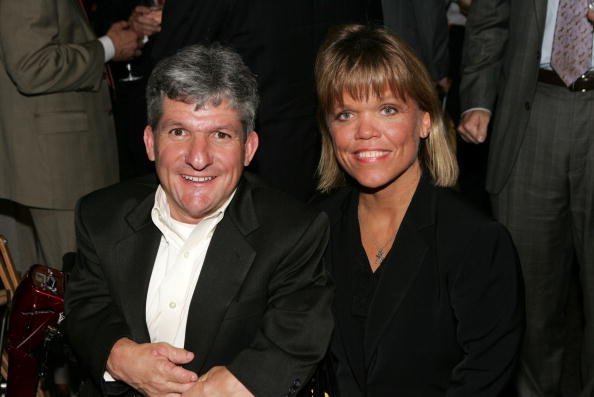 LIKE AN ANGEL
Meanwhile, Ember can be seen singing in another Instagram post of Matt. The reality star called his grandchild "Amazing" and that she sings like an "Angel."
Bode and Ember are the children of Audrey and Jeremy Roloff, who tied the knot on September 20, 2015, at Roloff Farms.
Jackson, on the other hand, is the son of Tori and Zach Roloff. On November 19, Tori gave birth to Lilah, who weighs eight lbs., nine oz., and measuring 18½ inches long.
FAMILY TRIP
In an interview with PEOPLE, Tori said that she and her husband Zach are so excited to introduce their newest bundle of joy to the world. The proud mother added that Lilah has been the perfect addition to their family.
On February 5, the "Little People, Big World" stars spent the weekend at Disneyland. They took to their social media accounts to share photos from their trip.
Since March 2017, Matt has been in a relationship with Caryn.
TOTALLY CHARMING
In the photos he shared on Instagram, Matt is seen enjoying the moment with his girlfriend Caryn Chandler, son Zach and his wife Tori and two of his grandchildren, Jackson and Lilah. Caryn also posted pictures to her own Instagram account.
Meanwhile, Jackson and Lilah are very charming in the snaps their father, Zach, posted on Instagram. Of course, Tori likewise made sure to share pictures of Lilah's first Disneyland experience.
Since March 2017, Matt has been in a relationship with Caryn. The reality star was previously married to Amy Roloff.
The former couple, who got married in September 1987, ended their relationship in March 2014. Two years later, their divorce was finalized.
Amy is currently giving love another chance with his boyfriend, Chris Marek. The pair got engaged last year, as reported by Good House Keeping. 
The Roloffs gained recognition when they were picked to star in the hit reality series, "Little People, Big World." The show premiered on March 4, 2006.