Kandi Burruss from RHOA Shares Cute Mother-Daughter Photo as Blaze Turns Three Months
Kandi Burruss of "Real Housewives of Atlanta" shares an adorable picture with her three-month-old daughter Blaze who made sure to smile with her mama. 
Kandi Burruss and Todd Tucker welcomed their second child and first daughter Blaze via surrogacy on November 22, 2019. Since then, the proud parents have been sharing updates on how quickly their little girl is growing, and she's been absolutely adorable. 
Burruss and Tucker are also parents to a 4-year-old son named Ace.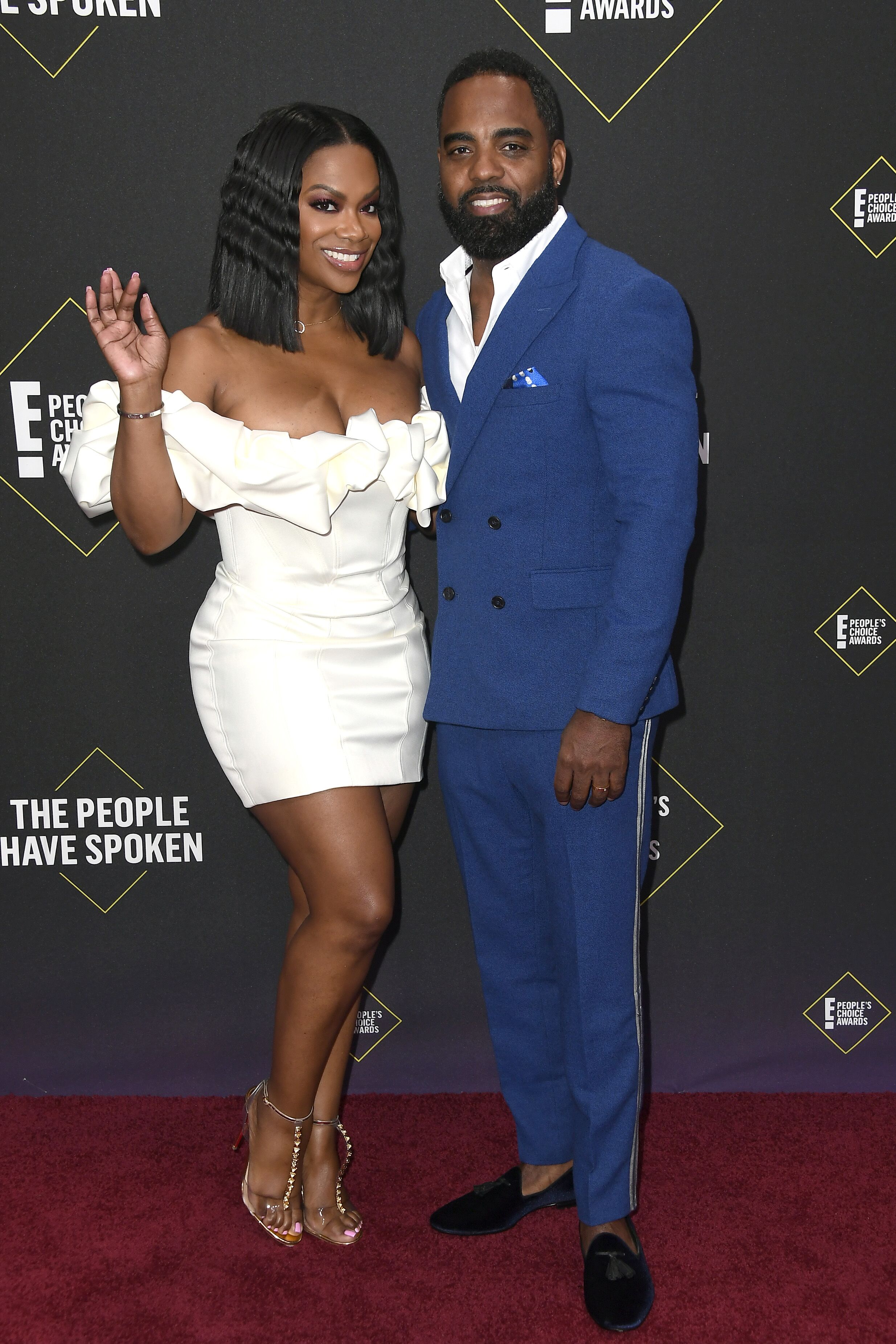 CELEBRATING HER DAUGHTER'S THIRD MONTH ON EARTH
Now that her look-alike Blaze just turned three months old, her mom couldn't help but wonder what the future has in store for her little girl. She accompanied her thought with a beautiful picture of the mom-and-daughter duo smiling while outdoors. 
"My youngest turned 3 months old yesterday! Time is flying by. I can't wait to see what the future holds for [Blaze]."
THE BURRUSS-TUCKER BLENDED FAMILY
Aside from Blaze, Burruss and Tucker are also parents to a 4-year-old son named Ace. Kandi is also a mother to daughter Riley, 17, and a stepmom to Tucker's daughter, Kaela. After being together for years, Kandi and Todd have mastered the art of a blended family, and it's what's kept them together through the ups and downs. 
Kandi and Todd
met in 2011 while filming "Real Housewives of Atlanta." At the time, Tucker was a line producer for the show, and they ended up hitting it off right away. By 2014, they got engaged and married. 
HER ADVICE ON HOW TO KEEP A MARRIAGE STRONG
While it hasn't been perfect for the couple, they provided some tips on how to keep the marriage going strong. Burruss shared tips on how to balance being a couple and being business partners, saying:
"Make sure your communication is on point, make sure you compromise at some point, never forget to do the one on one time, the love time. Time to cater to each other. You don't want your love life to become taken over by your business."
Kandi has been balancing her family and romantic life with her career as a reality TV star and an entrepreneur. She has numerous product lines under her name and even runs a restaurant in Atlanta. With the help of her husband, she's been able to do it all, with some more exciting things up her sleeves for her fans.