Kenya Moore's Daughter Brooklyn Melts Hearts as She Models Her New Louis Vuitton Purse in Denim Dress
American actress and model, Kenya Moore, posted the most adorable picture of her daughter, Brooklyn, which had the internet in awe.
Dressed in a lovely denim dress, the one-year-old stole the hearts of many viewers, clutching a miniature Louis Vuitton purse while sitting by a window, looking out to the sky. The post was captioned,
"Modeling my new @louisvuitton, my auntie @lsodesigns got me." 
Before the Instagram post, the 49-year-old mother had posted a video of the charming girl walking and dancing. The proud mother gushed and praised the growth of her child on the social media platform, cheering her on as Brooklyn took unsteady steps.
The former pageant queen took to Instagram on her birthday with a photo of her and her daughter, who had celebrated her first birthday two months earlier, both dressed in white.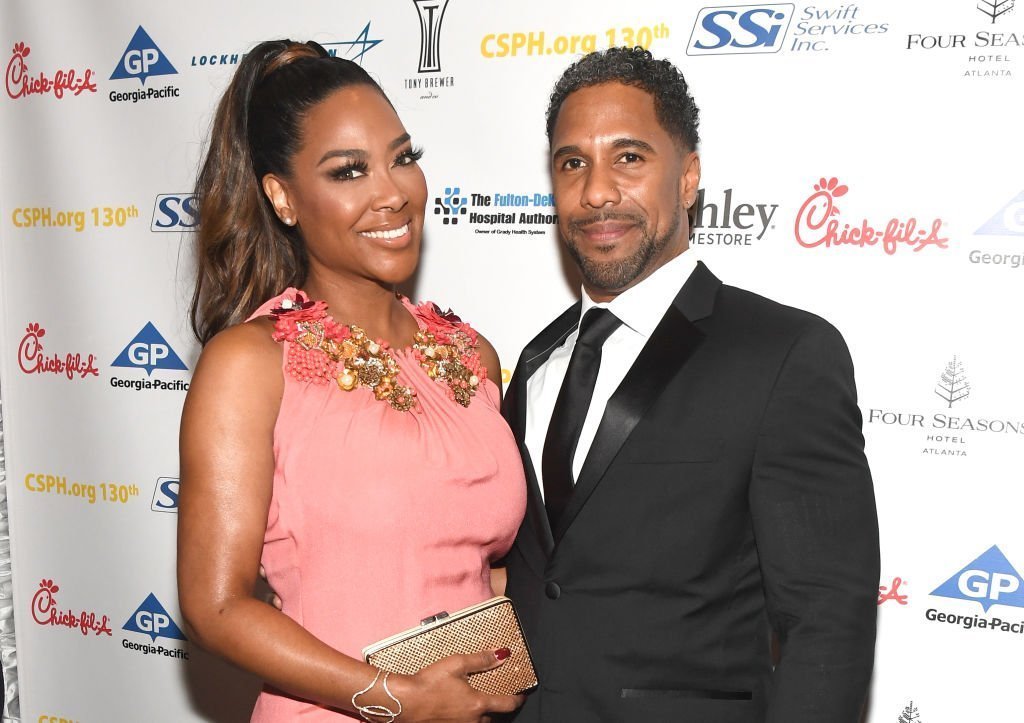 Moore expressed gratitude for her daughter's life and hoped for the best in all their future endeavors with a lengthy, heartfelt message.  
On the Instagram post, marking the actress' 49th birthday, Moore wrote a beautiful love letter to the beautiful Brooklyn, praying for the child and likened her spirit to her late grandmother's. Kenya wrote,
"You are my life Brooklyn, my happiness, my joy, and the unconditional love I waited my whole life for. You have my grandmother's spirit. She left me so I could have you." 
The "Real Housewives Of Atlanta" Star and her estranged husband, Marc Daly, got married in 2007 but split in a messy ordeal in September 2019.
The two have since took to co-parenting their daughter, Brooklyn, and have remained good friends for the sake of their daughter.
Following a video posted on Instagram by Kenya, which showed a heartwarming father-daughter moment with Kenya giggling behind the camera, fans began to speculate that the divorced parents might be getting back together after their complicated divorce.
In
an interview with Hollywood Life,
a close friend of the actress informed that Kenya could be open to the possibility of reuniting with her husband, with whom she had separated from, some five months ago. 
The source said optimistically, giving hope to fans with the possibility of the duo starting over again for good,
"They're in a good place after co-parenting Brooklyn's birthday together. She wants to make sure that any situation she puts Brooklyn in is a very positive one."