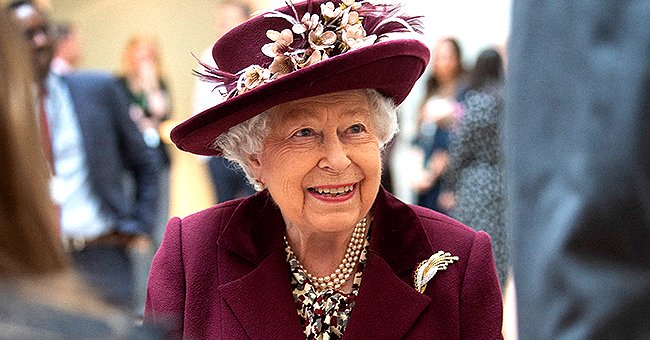 Getty Images.
Queen Elizabeth Secretly Visits MI5 Headquarters and Delivers Speech after a Private Tour of the Spy Facility
Queen Elizabeth thanked MI5 for their "remarkable resolve" and saluted them for their dedication to the Crown during a surprise visit to their headquarters of the intelligence agency.
On Tuesday, the 93-year-old monarch showed up at the central London headquarters of MI5, the British secret intelligence agency where she delivered a speech and toured the agency's private museum.
Met by Sir Andrew Parker, MI5's director, Queen Elizabeth, looked stylish in a plum coat and wide-brimmed hat as he reportedly gave her a personal tour before making her speech.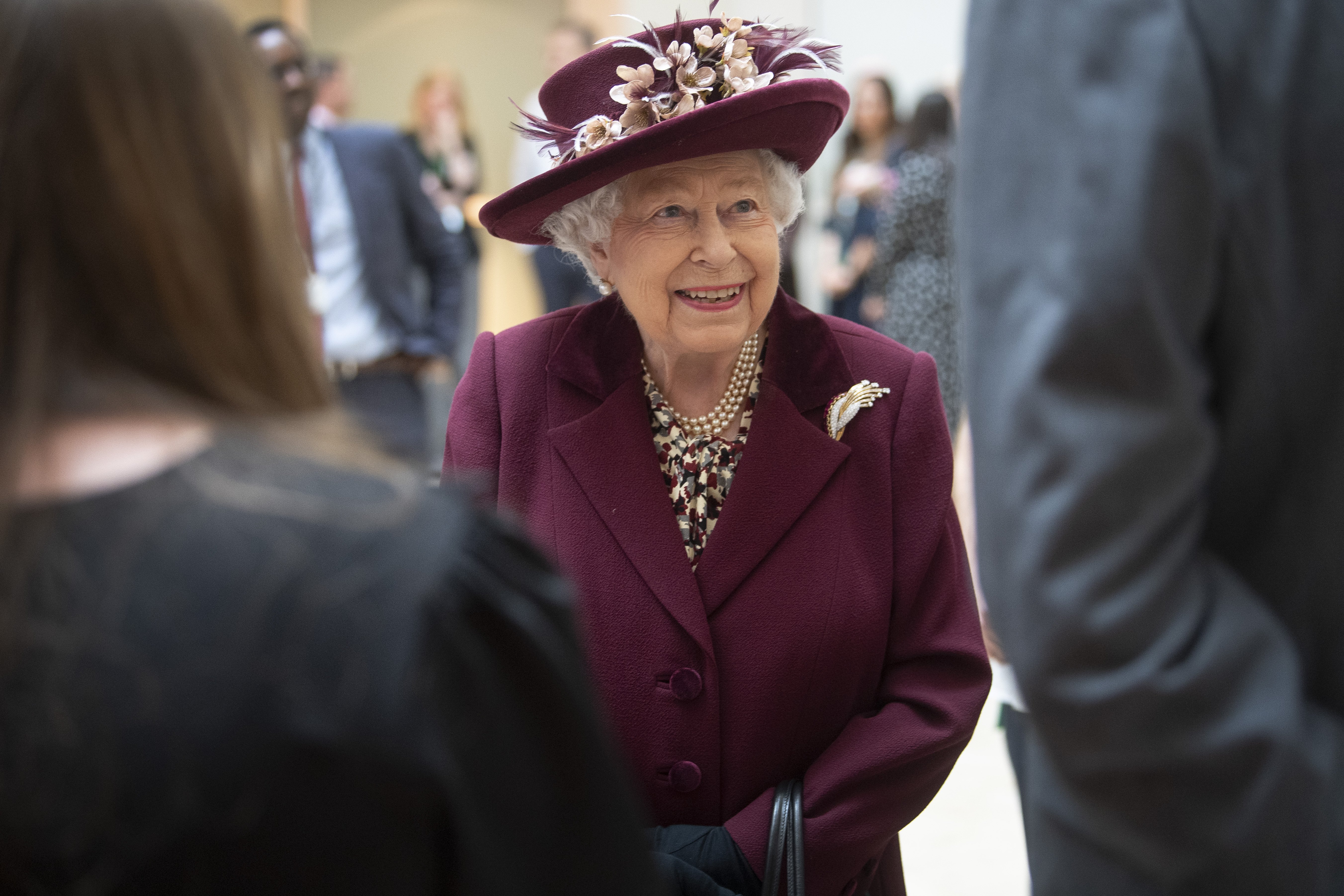 Queen Elizabeth II talks with MI5 officers during a visit to the headquarters of MI5 at Thames House on February 25, 2020, in London, England. | Source: Getty Images.
Taking the time to thank everyone working at the intelligence agency, the British monarch then addressed the way it deals with security issues, as she said:
"I would like to take my visit here as an opportunity to thank you all. I am always struck by the remarkable resolve with which you carry out your vital role."
Even though reporters had no access to the inside of the building, Buckingham Palace shared the Queen's speech afterward, wherein she also spoke about her feelings regarding "significant threats" that may loom in the future.
Confident in MI5's ability to handle any situation, the Queen said that every visit to the agency reassured her about their capabilities, and added:
"I have been impressed by the way that you adapted to the changing threats to our nation. You have always demonstrated the utmost commitment."
It's been a trying two months for the monarch, as she had all eyes on her since her grandson Prince Harry and his wife Meghan Markle announced stepping down as senior members of the royal family.
The Queen might be publicly supportive, but according to a source that spoke with Vanity Fair, the 93-year-old is "keen to get this resolved." Not just for the monarchy's sake, but also on a personal level.
Although Prince Harry and Meghan retain their titles, the Queen stripped them from their right to use the word "royal" in any capacity, but it doesn't mean Prince Harry lost his place in the line of succession.
At present, Prince Harry is sixth in line to the throne behind his father, Prince Charles, his brother Prince William, and his three children. Prince Harry and Meghan's son, Archie, remains in seventh place.
The royal family also went through another split recently, as the Queen's nephew David Armstrong-Jones, the Earl of Snowdon, divorced from his wife of 25 years, Serena Stanhope.
The dissolution of their marriage comes after an amicable separation, and they will continue to co-parent their two children Margarita and Charles.
Please fill in your e-mail so we can share with you our top stories!