Ronnie Devoe's Adorable Twins Send Their Mom Shamari Sweet Greetings for Her Birthday in Cute Video
Singer, Ronnie DeVoe, and his wife Shamari are the proud parents of an adorable set of twins. Recently, their kids took to their official Instagram page to wish their mum a happy birthday.
The "New Edition" singer, Ronnie DeVoe, and his wife, Shamari DeVoe, arguably have the most adorable set of twin boys of the Internet, today.
In a recent video posted on the Instagram page of the twins, they sang their mom a happy birthday song for her celebration of 40 years.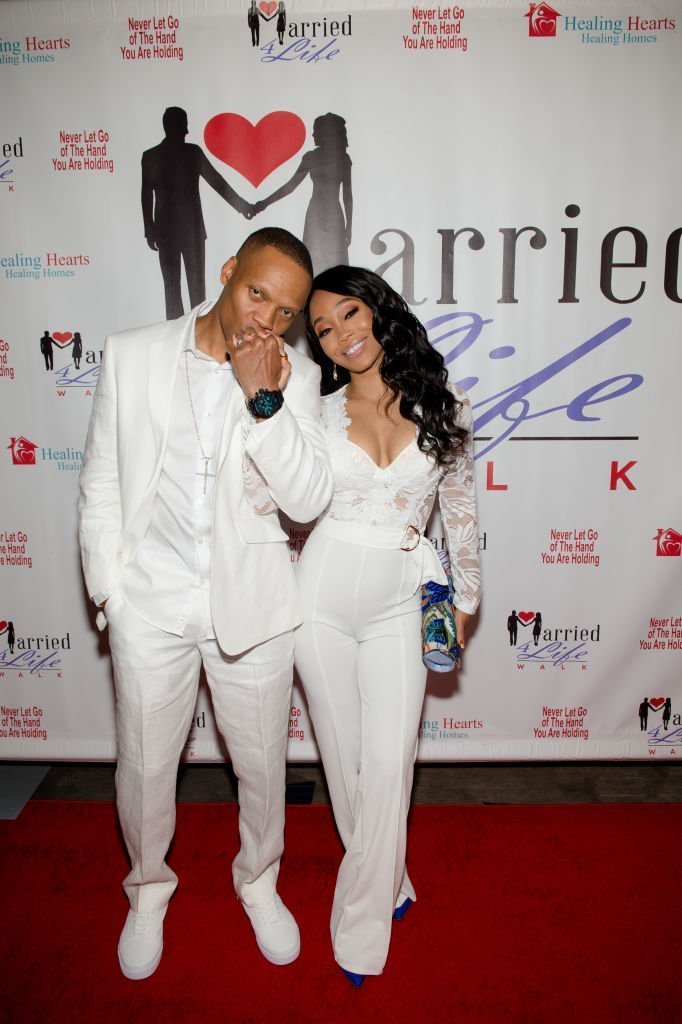 The two boys, Roman Elijah I and Ronald Boyd II, wore their mom's official birthday celebration shirt, as well as a group of other ladies in the video. Behind the camera was their father, Ronnie. The video was captioned,
"#HAPPYBIRTHDAY MOMMY!! #Shamaris40thMoBay"
The DeVoe family is known to flood social media with adorable photos and moments, especially of their twin boys.
For the twins' second birthday celebration, Ronnie and Shamari took to Instagram to post numerous pictures and videos wishing their "young kings" a happy birthday.
The singer explained that her appearance in the series was to let the public see their marriage as imperfect.
A couple of years back, 52-year-old singer Ronnie received the NAACP Image Award for "The New Editon Story," and the whole family took on social media to appreciate the honor.
However, it was Roman's interruption in his dad's speech followed by an adorable wink, that caught everyone's attention. Shamari posted the video on her page and said in the caption that, "Roman is clearly trying to steal the show!"
Shamari DeVoe, who starred in the 11th season of popular reality TV series, "Real Housewives of Atlanta," is also a singer like her husband. In 2018, the couple released a collaboration titled, "Love Comes Through." 
Recently, Shamari recounted the discussion she had with her husband, Ronnie, before joining the reality show.
She recalled that he first went "hell no" but later agreed after a long talk about how she could share the couple's story as "marriage ambassadors." 
The singer explained that her appearance in the series was to let the public see their marriage as imperfect with its own ups and downs. 
Late last year, however, Shamari revealed that she wouldn't appear for the 12th season of RHOA. The singer disclosed that it was for personal reasons and went on to show support for the friends she made during her time on the show.