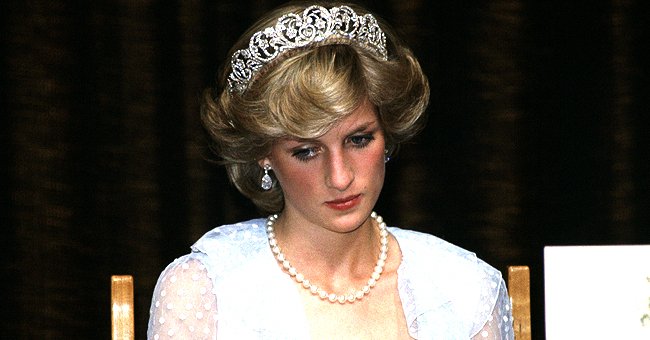 Getty Images
Princess Diana's Aunt Lady Anne Wake-Walker Has Died at the Age of 99
On Tuesday, Princess Diana's brother, Charles Spencer, took to social media to share the sad news that their aunt, Lady Anne Wake-Walker had passed on during the week.
According to Spencer's Instagram post, Wake-Walker died on Monday night at the age of 99 1/2. Included in the post was a childhood photo of his aunt with his father, John Spencer.
In the throwback image, the two were seen playing on a wooden swing. Wake-Walker was pictured sitting in the swing while her brother stood in front of her.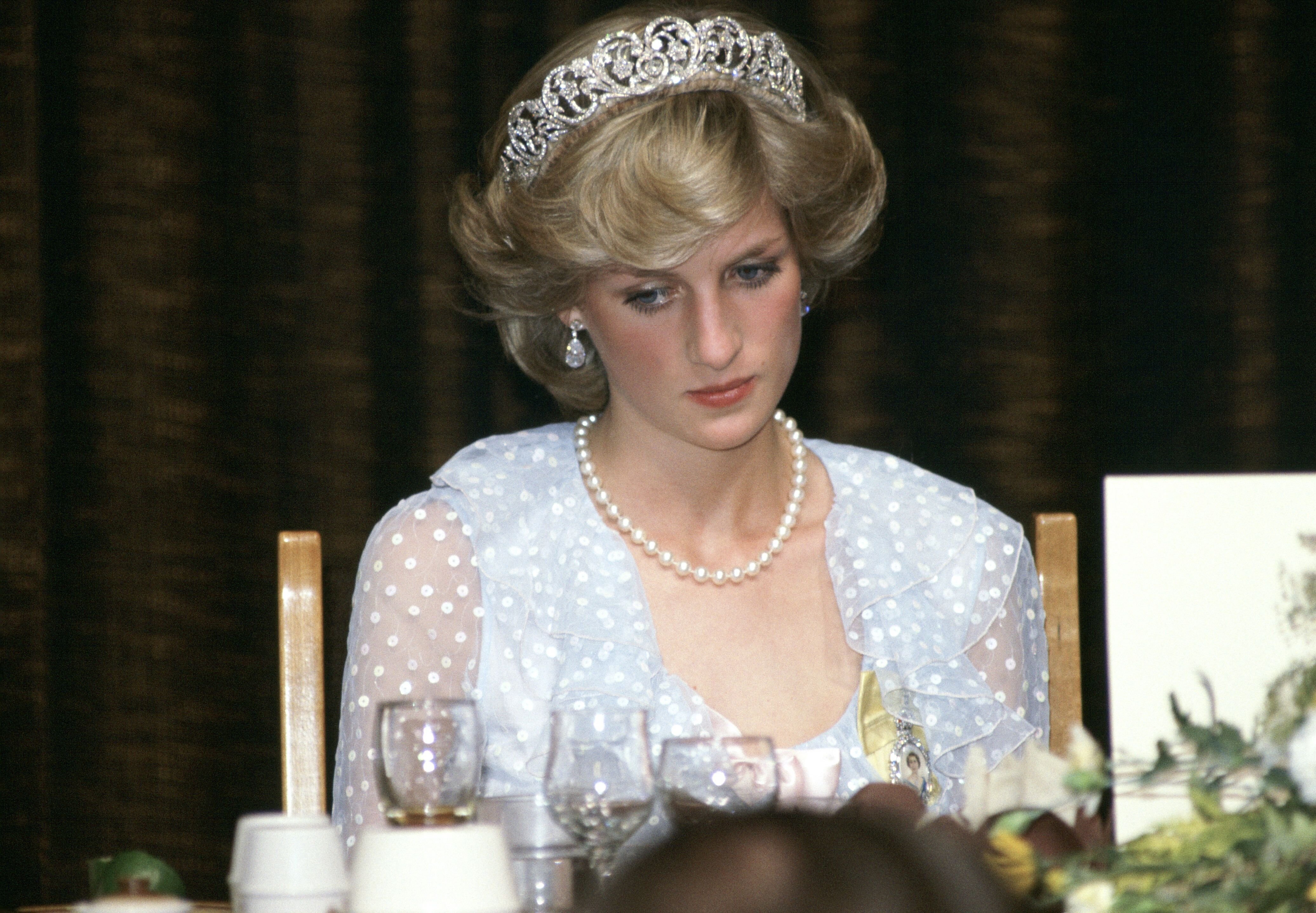 Princess Diana at a banquet in New Zealand wearing a blue chiffon evening dress on April 20, 1983 Photo Tim Graham | Photo: Library/ Getty Images
A wonderful lady has passed
The 9th Earl Spencer revealed that the picture was taken at the family's estate of Althorp in 1925. At the time, Wake-Walker was five while Spencer's father was only one.
A caption that accompanied Spencer's post paid tribute to Wake-Walker calling her "A wonderful lady." The Earl also shared that she had served as an officer in the Women's Royal Naval Service (WRENS) in the Second World War.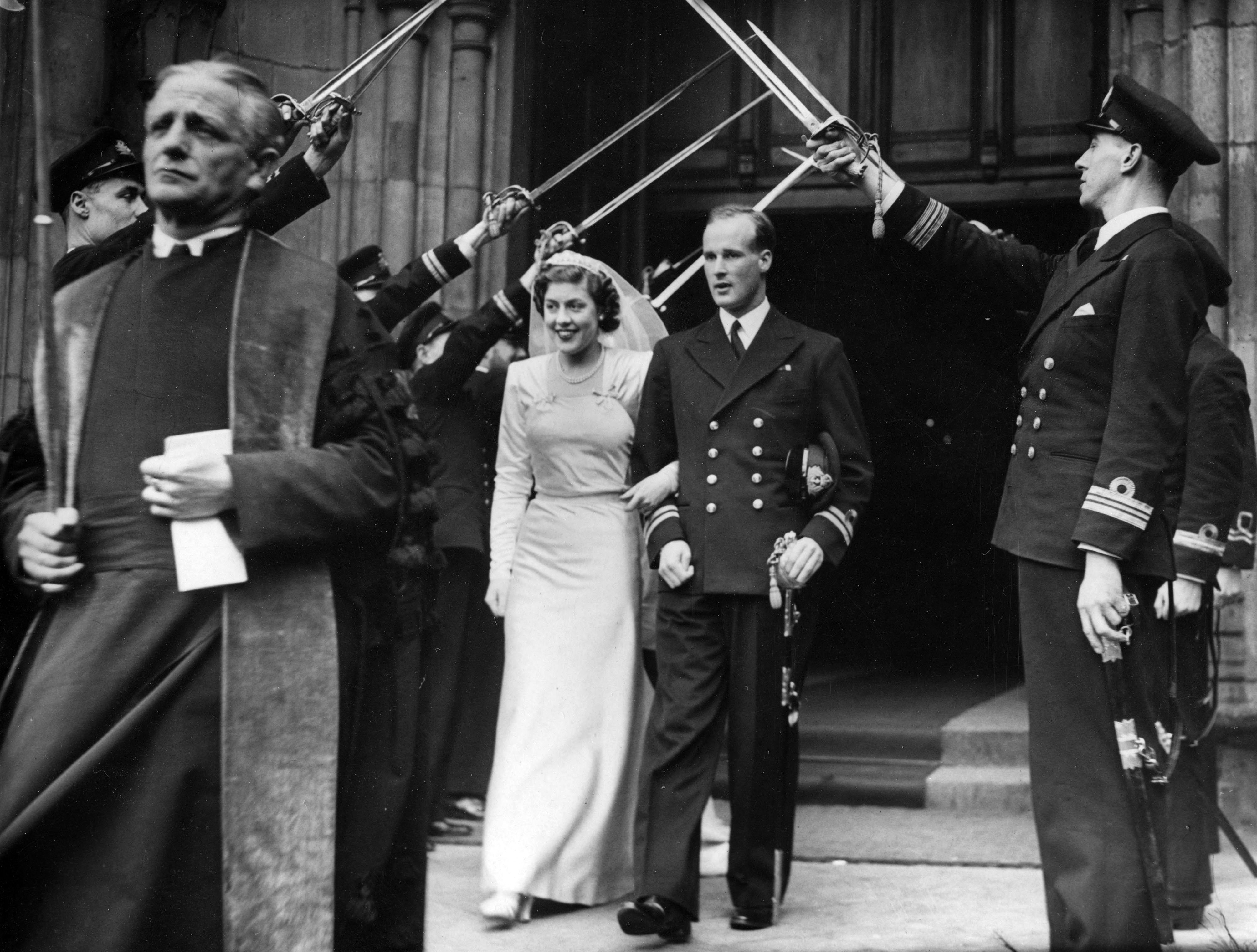 Lady Anne Spencer and Lieutenant Christopher Wake-Walker RN get married on February 18, 1944, at Westminster Abbey, London | Photo: Popperfoto/Getty Images
"The end of an era"
Spencer further described his aunt and as "a much loved mother, grandmother, and great-grandmother - as well as sister and aunt." He noted that her passing was indeed "The end of an era."
Wake-Walker, nee Spencer, was the eldest child and only daughter of the 7th Earl Spencer Albert Spencer and his wife Cynthia Hamilton. The 7th Earl Spencer was also known as Viscount Althorp.
Lady Anne's husband died from Parkinson's
In 1944, Spencer's aunt married Christopher Baldwin Hughes Wake-Walker at Westminster Abbey. He died in 1998 after being diagnosed with Parkinson's disease.
Lady Anne's children
Wake-Walker and her husband had five children together. They were Elizabeth Duckworth-Chad, David, Richard and Michael Spencer, and Diana Macfarlane.
Wake-Walker's bond with Diana
Princess Diana and her brothers often visited the Wake-Walkers. The late Princess, who died in a car crash, was said to have had a special relationship with her aunt.
Anne's pic at a London gallery
When Diana passed away in 1997 in Paris, her aunt was devastated. A picture of Wake-Walker can be seen at the National Portrait Gallery in London.
Royal event attended by Anne
She lived in a 400-year-old house in East Bergholt in Suffolk. One of the Royal events Wake-Walker attended was her grand-nephew, Prince William's wedding to Duchess Kate in 2011.
Please fill in your e-mail so we can share with you our top stories!