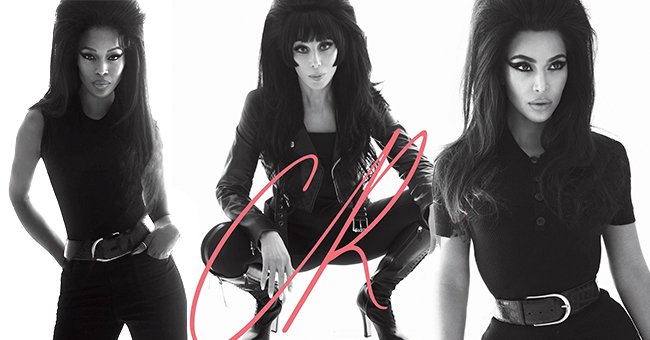 Instagram/crfashionbook
Kim Kardashian Sparks Heated Debates after Appearing in Iconic Photoshoot with Cher & Naomi Campbell for CR Fashion Book

Kim Kardashian's photoshoot alongside the "Goddess of Pop," Cher and supermodel Naomi Campbell, sparked a debate about who is the better model.
Kim K is always in the news. This time, CR Fashion Book announced that the model would be featured in Carine Roitfeld's new CR Fashion Book Issue 16.
The fashion and celebrity magazine shared the announcement alongside photos from a photoshoot that featured Kim K, Naomi Campbell, and Cher.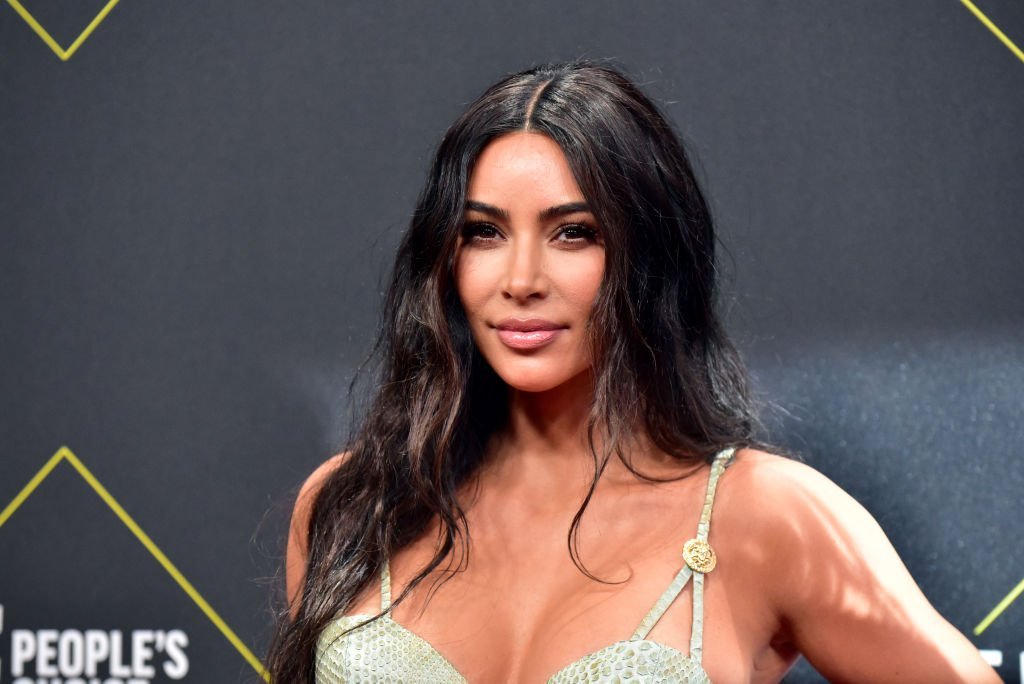 Kim Kardashian attends the 2019 E! People's Choice Awards at Barker Hangar on November 10, 2019. | Photo: Getty Images
This is the first time the three celebrities will be working together, and fans are divided over the insertion of the Kardashian businesswomen. The CR Fashion Book Instagram post read:
"For the first time ever, @kimkardashian, @cher, and @naomi join forces for CR Fashion Book's brand new, power-themed issue."
One social media user was displeased and called the publication a joke. The argument was that Kim K was not on the same level as Naomi and Cher.
An agreeing user wondered aloud how the reality star fitted with the other celebrities. Another one called the mother of four a wannabe model while describing Naomi and Cher as the real fashion icons.
The reality star felt she owed it to her "four black kids" to correct the discriminatory practices.

A fan's comment about her displeasure on CR-Fashion's Instagram photo of Kim, Naomi and Cher. | Photo/@crfashionbook
Some commenters were not so subtle. One explicitly stated that she hated the 39 years old online celebrity and asked why the model kept on featuring on social media.
Not all the comments were negative. A fan of the "Dash Dolls" actress defended her inclusion in the fashion book, citing her strong media influence. The commenter said:
"Just let you know that Kim is a good role model than any of this two!! And she is the one that gonna encourage people to buy this magazine."
While the online debate goes on, Kim, who is working towards becoming a lawyer, has finally achieved one of her dreams.
That dream was appearing with Cher in a photoshoot. The media personality declared on Instagram that Cher was her style icon of life. She also referenced Naomi as her other icon.
Aside from the photoshoot, the famous Kardashian also has other projects ongoing. One of them is trying to reform the criminal justice system.
The reality star felt she owed it to her "four black kids" to correct the discriminatory practices in the American justice system.
Please fill in your e-mail so we can share with you our top stories!