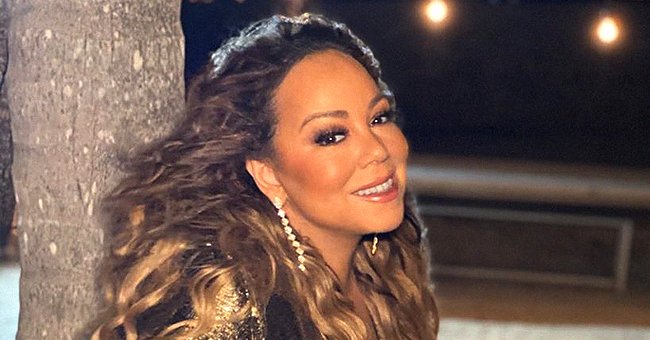 Instagram/mariahcarey
Mariah Carey Helps Daughter Monroe Hit the High Notes in Hilarious Tiktok Video
Mariah Carey gave her daughter Monroe a little bit of help as she insisted on doing a high note challenge, showing up the critics and encouraging her daughter at the same time.
On Tuesday evening, the 49-year-old superstar took to social media with the cutest TikTok video of her 8-year-old daughter Monroe.
THE STAR OF HER OWN SHOW
In an illustration of what happens "when your daughter wants to do a #highnotechallenge," the video showed Monroe animatedly living herself into some high notes.
Halfway through the clip, the camera panned out and revealed Mariah as the real singer, as she came around the corner much to Monroe's dismay.
THE SURPRISE REVEAL
"Mommy!" Monroe exclaimed. Mariah innocently shrugged and replied, "What? You said, do the high notes!"
The humorous video came in response to "critics" accusing Mariah of having lost her musical touch in a post tweeted last weekend that read:
"Critics began accusing Carey of being a studio artist, not capable of delivering the same quality vocals live, especially her whistle register."
MARIAH'S LATEST ACHIEVEMENT
Along with the tweet, the user also added a live performance of Mariah on MTV Unplugged singing her famous song "Emotions," which shows off her impressive vocal register.
Equally impressive is Mariah's induction into the Songwriters Hall of Fame this year. After receiving the news, the iconic singer called it "one of the greatest honors of [her] career," sharing that it made her feel "humbled."
Mariah has nineteen songs that climbed the top of the charts, she either wrote or co-wrote eighteen of them.
APPLES AND TREES
Eager to follow in their mom's footsteps, twins Monroe and Morocco already featured in one of Mariah's music videos.
During last year's festive season, Mariah brought out a home-made music video to her holiday hit, "All I Want for Christmas Is You," and the twins thoroughly enjoyed starring in that as well.
Showing that they've been practicing, Morocco and Monroe looked suitably dressed in Christmas-themed outfits as they sang the holiday classic with their mom.
MARIAH THE HISTORY MAKER
The song, which Mariah initially released in 1994, became the first Christmas song since "The Chipmunk Song" by The Chipmunks, to top the Billboard chart since 1958.
Mariah reportedly has nineteen songs that climbed the top of the charts, and she either wrote or co-wrote eighteen of them.
Apart from being the best-selling female artist of all time, she is also the only one in chart history to have a single climb to the top of their chart in four separate decades.
'ALL I WANT FOR CHRISTMAS' SPOOFED
In a hilariously spoofed video of Mariah's Christmas classic, John Legend made some adaptations to make it suitable for Valentine's Day.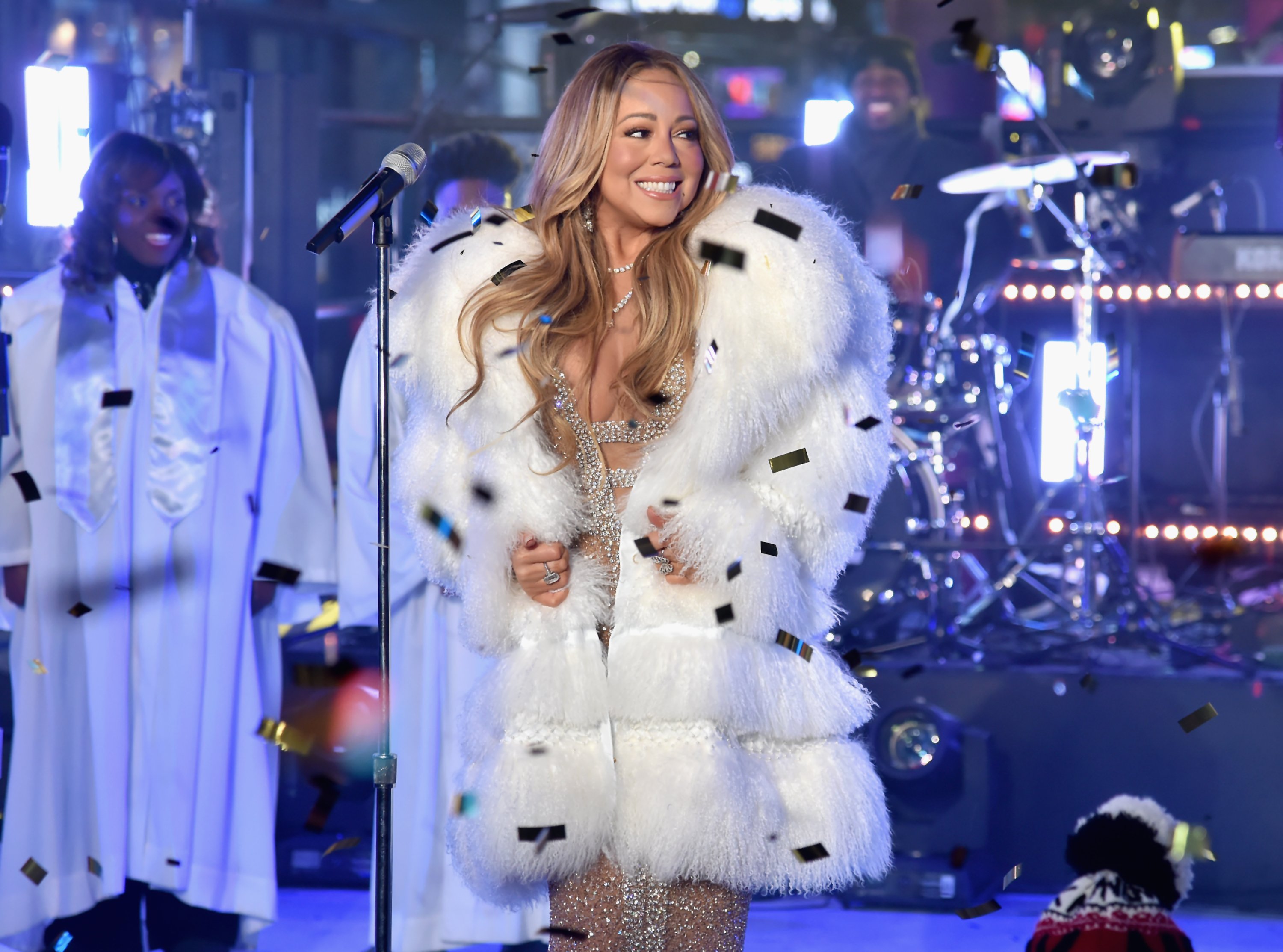 Mariah Carey performs at the Dick Clark's New Year's Rockin' Eve on December 31, 2017, in New York City. | Source: Getty Images.
Play by play, John Legend reenacted going to bed before midnight only to be woken up by a call from Cupid, instead of Santa's call to Mariah.
A gleeful announcement that "it's timee," soon followed before his song "Conversations in the Dark" started playing.
Please fill in your e-mail so we can share with you our top stories!