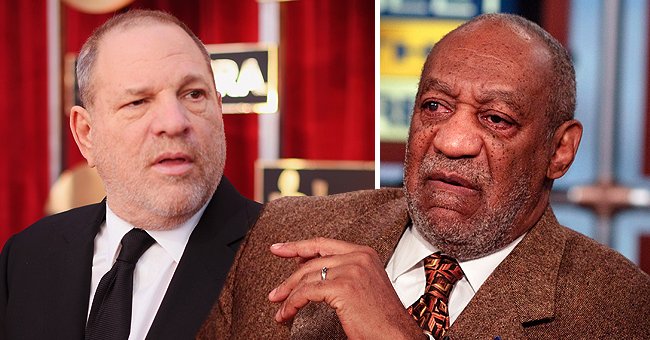 Getty Images
Bill Cosby's IG Followers Spark Debate after He Offers Support to Convicted Harvey Weinstein via Lawyer's Statement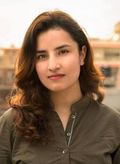 In an Instagram post, Bill Cosby's spokesperson criticized the justice system for convicting Harvey Weinstein who was charged for multiple counts of sexual assaults since 2017.
On Tuesday, Bill Cosby's spokesperson, Andrew Wyatt, uploaded a picture on Instagram with a lengthy note about how the outcome of the Harvey Weinstein verdict marked a "sad day in the American judicial system."
According to Wyatt's statement, the judge in Weinstein's trial was biased and that he had not received a just trial. The post was in favor of the "wealthy and famous men" who allegedly do not know where to find justice and impartiality in the system.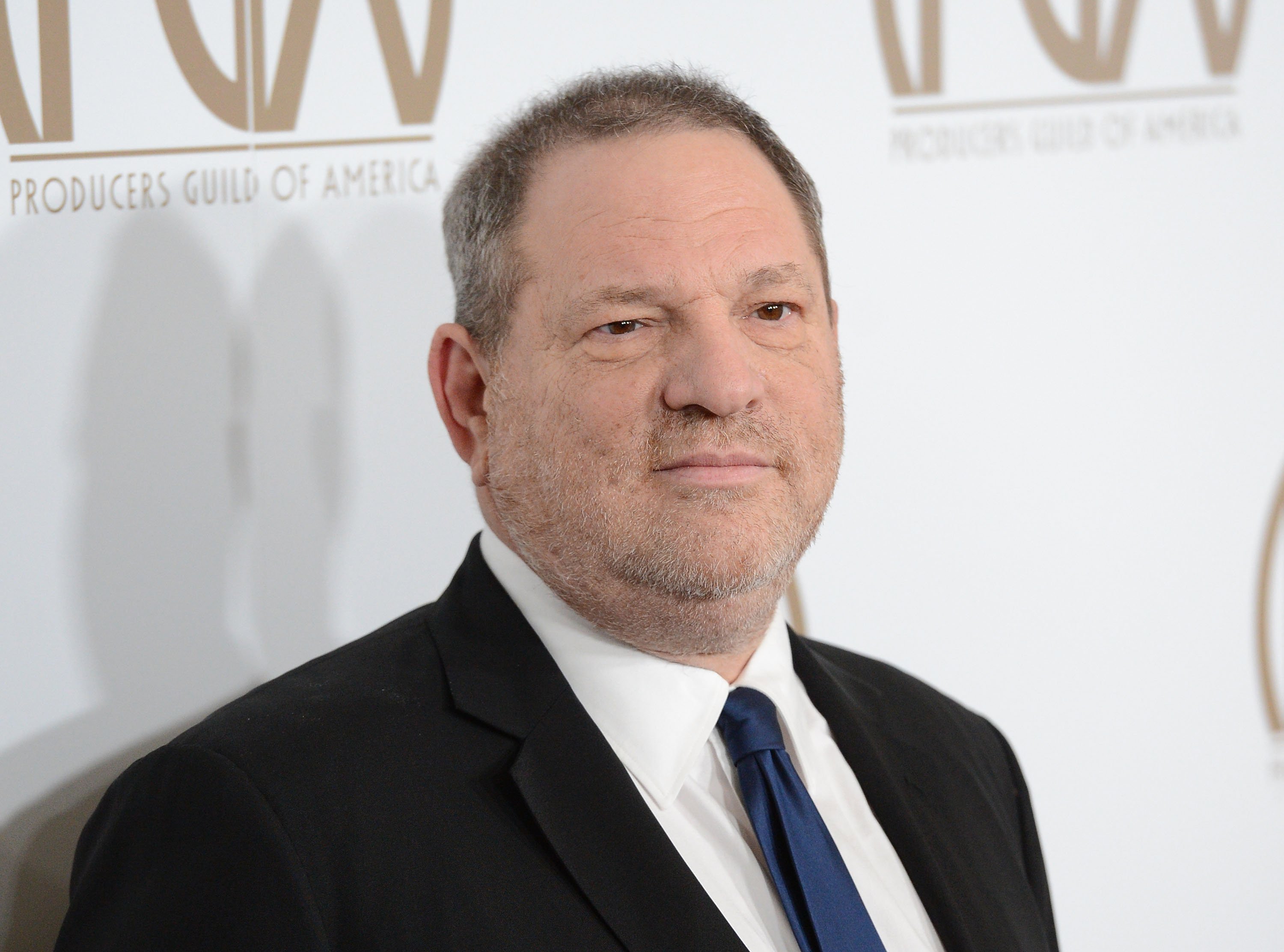 Harvey Weinstein arrives at the 24th Annual Producers Guild Awards on January 26, 2013. | Source: Getty Images
A LANDMARK TRIAL
During Monday's hearing, Weinstein was found guilty on two counts of sexual assaults out of five. He was found guilty of third-degree rape of a former aspiring actress, Jessica Mann, and the first-degree sexual assault against a former "Project Runway" production assistant, Mimi Haley.
Over 80 women have accused the Hollywood producer of sexual harassment and assault. Some of the cases date as far as decades back. Weinstein has pleaded not guilty to any allegations of forceful sexual behavior.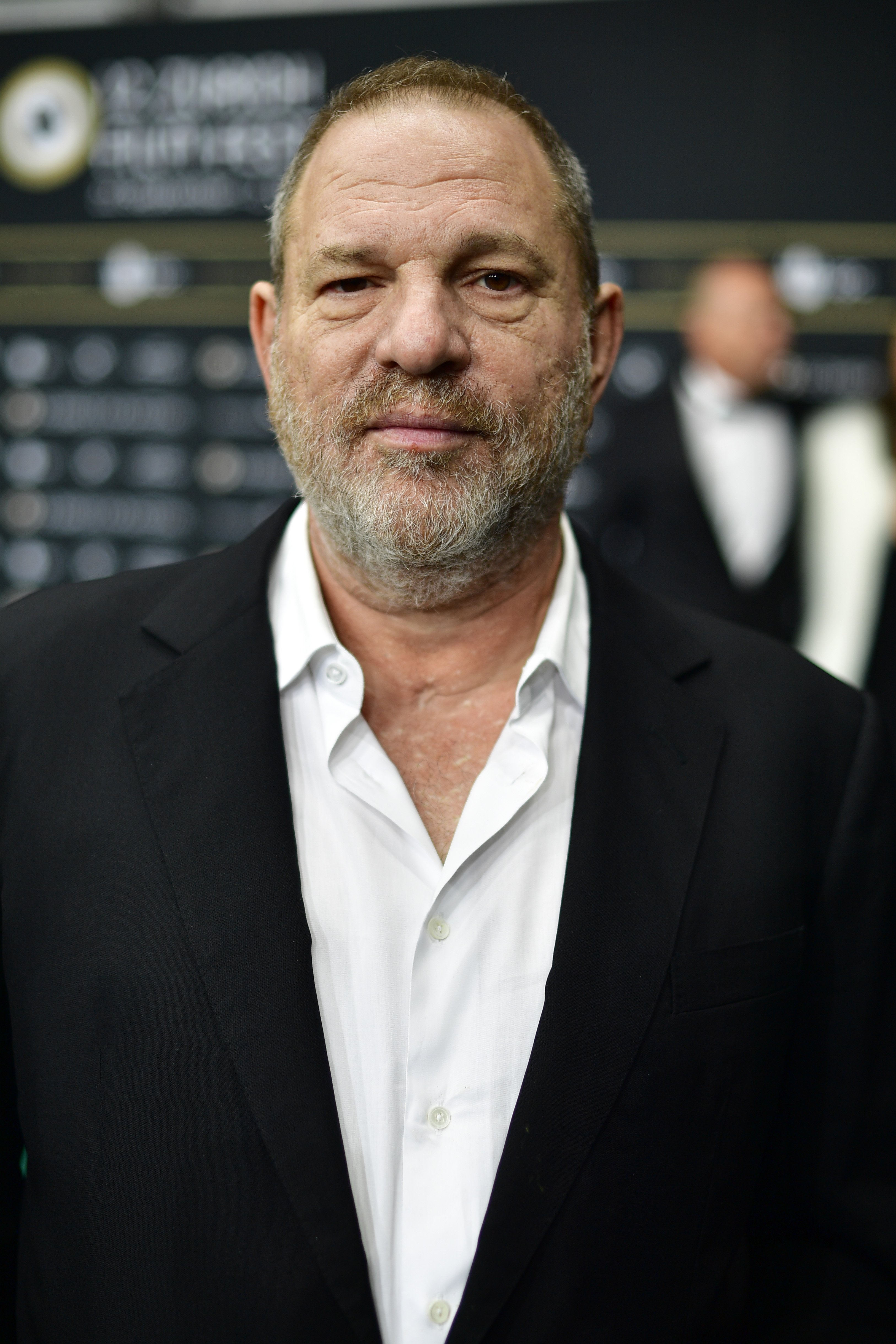 Harvey Weinstein attends the 'Lion' premiere and opening ceremony of the 12th Zurich Film Festival on September 22, 2016. | Source: Getty Images
Weinstein's verdict was a landmark trial in this era when women are more open to sharing about the horrible sexual assault experience, especially in the entertainment industry.
The producer faces a sentence of five to 25 years. He was acquitted of two counts of sexual misconduct, both of which carried a sentence of up to life in prison, and a count of first-degree rape.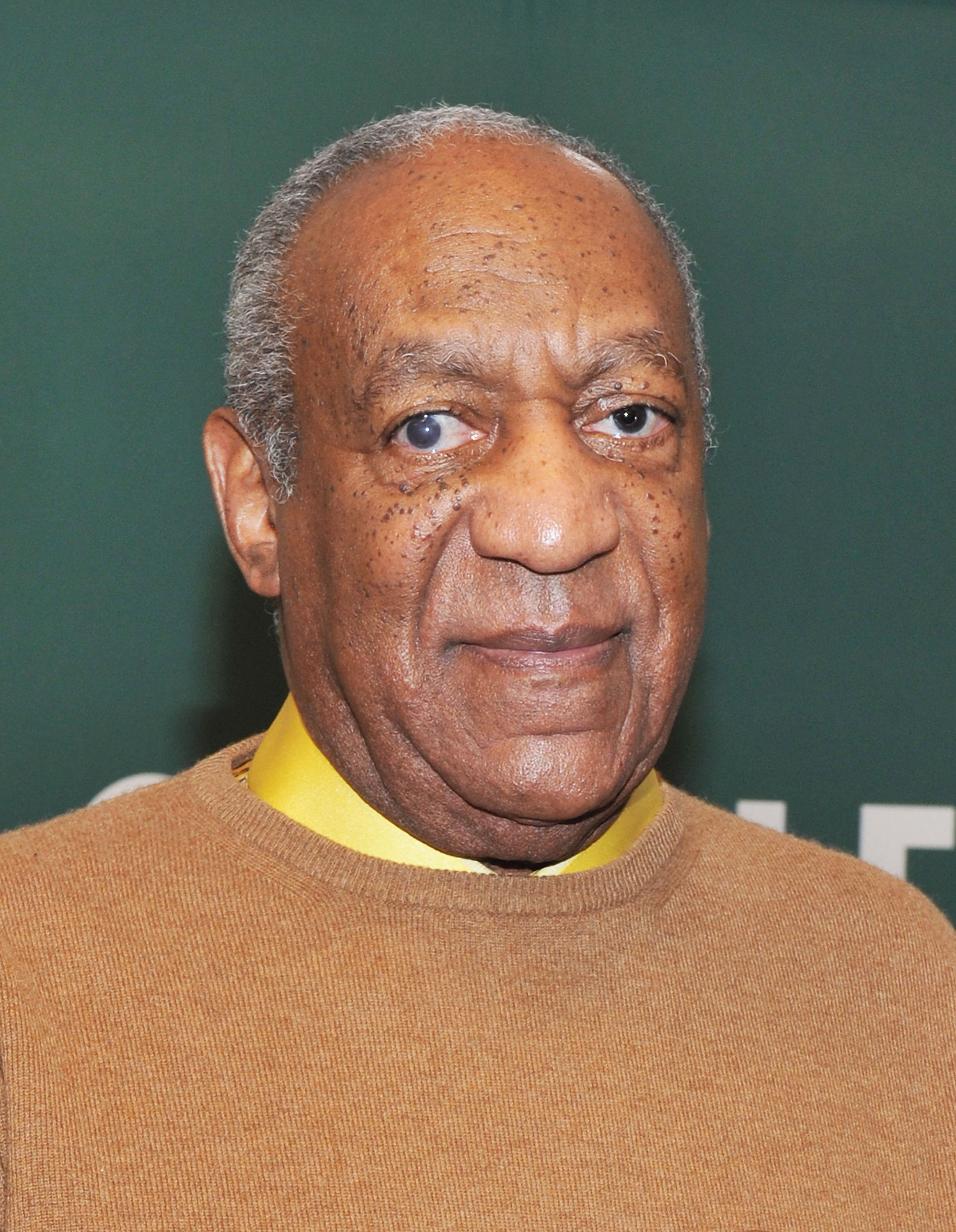 Bill Cosby promotes new book "I Didn't Ask To Be Born: But I'm Glad I Was" on November 2, 2011. | Source: Getty Images
WYATT'S CHALLENGE
In his Instagram post, Wyatt criticized the "#MeToo" movement and claimed that it was primarily focused on "white women." He also challenged its supporters to look back into history over 400 years ago.
"I would challenge #metoo and ask them to go back 400+ years and tarnish the names of those opressors that raped slaves."
FANS SPEAK UP
In 2004, Cosby himself was found guilty of sexually assaulting Andrea Constand after drugging her in his home outside Philadelphia. His representative has gone as far as comparing his client to Jesus on the grounds that they were both subjected to persecution.
Currently, Cosby is serving his time in prison after being sentenced for three to 10 years. He was found guilty of assaulting Constand back in April 2018. After fans saw Wyatt's Instagram post, many of them were infuriated and took to the comments section to express their views.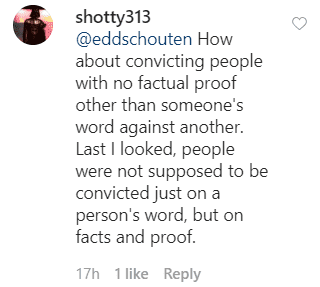 Fan's comment on Bill Cosby's Instagram post. | Source: Instagram/billcosby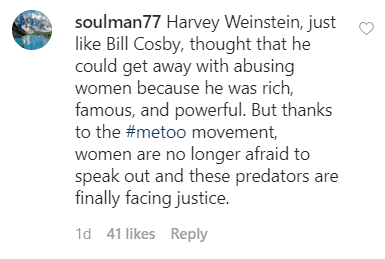 Fan's comment on Bill Cosby's Instagram post. | Source: Instagram/billcosby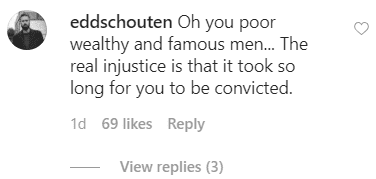 Fan's comment on Bill Cosby's Instagram post. | Source: Instagram/billcosby
When he met his victim for the first time, she was working for the women's basketball team at Temple University. Initially, he had been a mentor to her, but things took a dark turn when he drugged her to fulfill his sexual advances.
While many of the netizens thought that Wyatt was wrong, there were some fans who thought he had a point and thought that women are the ones who should get a grip.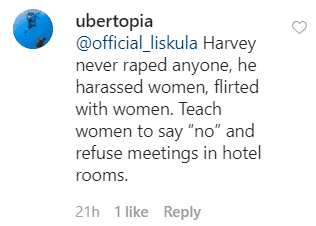 Fan's comment on Bill Cosby's Instagram post. | Source: Instagram/billcosby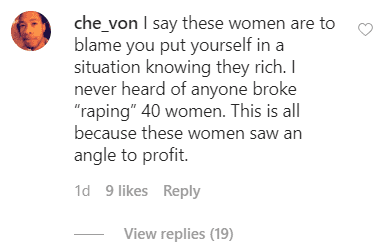 Fan's comment on Bill Cosby's Instagram post. | Source: Instagram/billcosby
Over 60 women came forth to accuse the comedian of sexually harassing them. Most of them claimed that he had drugged them just like he drugged Constand.
The "#MeToo" movement has empowered women to speak up against sexual abuse and encouraged them to share their own experiences with it. Cases like these have enabled many who have suffered in silence to demand justice.
Please fill in your e-mail so we can share with you our top stories!