Tim McGraw Is a Proud Girl Dad Posting Cute Then and Now Photos of His Three Daughters with Faith Hill
American singer Tim McGraw jumped in on the "girl dad" trend when he posted an adorable photo of his three beautiful daughters, Gracie, Maggie, and Audrey. 
One major trend that followed after the death of NBA star Kobe Bryant, his daughter, Gigi, and seven others in a helicopter crash on January 26 was the "Girl Dad" trend.
The trend came about due to the former LA Lakers star's unconditional and passionate love for all of his daughters, and pushed many fathers to publicly show love to their daughters, and be proud of them.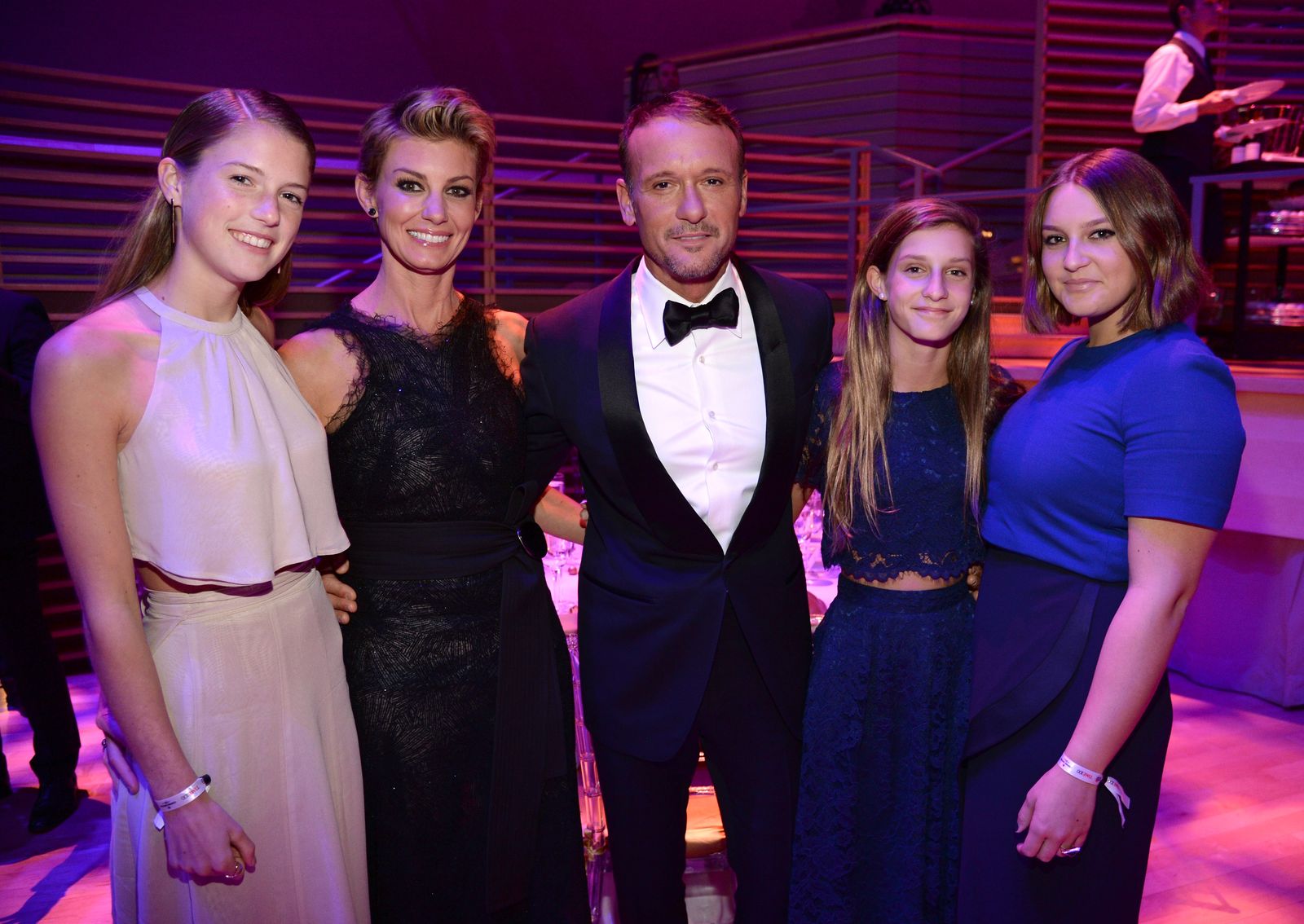 Tim McGraw, who himself is a father of three beautiful girls, picked up on the trend as seen with a post he recently made on Instagram. The singer shared a photo collage of his daughters. 
The upper part of the photo was from when the girls were growing kids, while the lower part shows them from a more recent time, as grown-up girls. McGraw also stuck to the trend with his caption to the post, writing:
"#girldad."
Many of the singer's fans liked the post, with some of them commenting on it. One of the fans commented, saying, "Oh so sweet." Another fan also called McGraw's daughters beautiful angels. 
Another fan who commented said that Audrey, Maggie, and Gracie were beautiful little girls who grew up into beautiful women, adding that Tim McGraw was a proud father to have them as daughters. 
The singer once revealed seven rules which any guy asking any of his daughters out on a date must follow.
Tim McGraw shares his three daughters with his lovely wife, singer, Faith Hill, who is also one of the most successful country musicians of all time, considering her number of album sales. 
The couple is very protective of their daughters and kept the girls out of the spotlight while they were growing up. In protecting them, they also want to ensure that the girls achieve their dreams. Speaking to "New Bounty" in 2017, Faith said:
"It's been one of the most difficult things for me as a mom—especially as a mom of all girls. You want to protect them; you want to make sure they aren't disappointed."
She added that it was important to allow children to go through some experiences on their own instead of telling them what to do every time. 
It is not surprising that the girls have their parents' singing talents, as each one of them can sing. However, Faith is adamant that they have a good work ethic, as things won't come to them on a silver platter. 
The McGraw girls have undeniable good looks, and it won't be surprising to have guys asking them for dates. Whenever that happens, those guys have some rules set by Tim McGraw that they have to follow. 
The singer once revealed seven rules which any guy asking any of his daughters out on a date must follow. The rules include that; the guy must come to the house; they have to meet Tim; they also have to pick the girls up.
Other rules are that the guys have to come inside the house; they have to talk to Tim and Faith; there would be no honking and running out.
Taking a look at those rules show that Tim McGraw means business when it comes to his daughter. Be warned!