Instagram/rileyburruss
Oliver Blank Laughs off Rumors He's Dating Kandi Burruss' Daughter Riley in IG Comment
The Home Depot heir has finally put to rest speculations about his romantic relationship with RHOA, Kandi Burruss' daughter, Riley Burruss.
Early last month, Riley shared a picture that raised many eyebrows. It was a picture of herself and Home Depot heir, Oliver Blank.
Although there was nothing to suggest that the duo were more than friends, her fans were curious and so posed questions asking who he was and if he was her new boyfriend.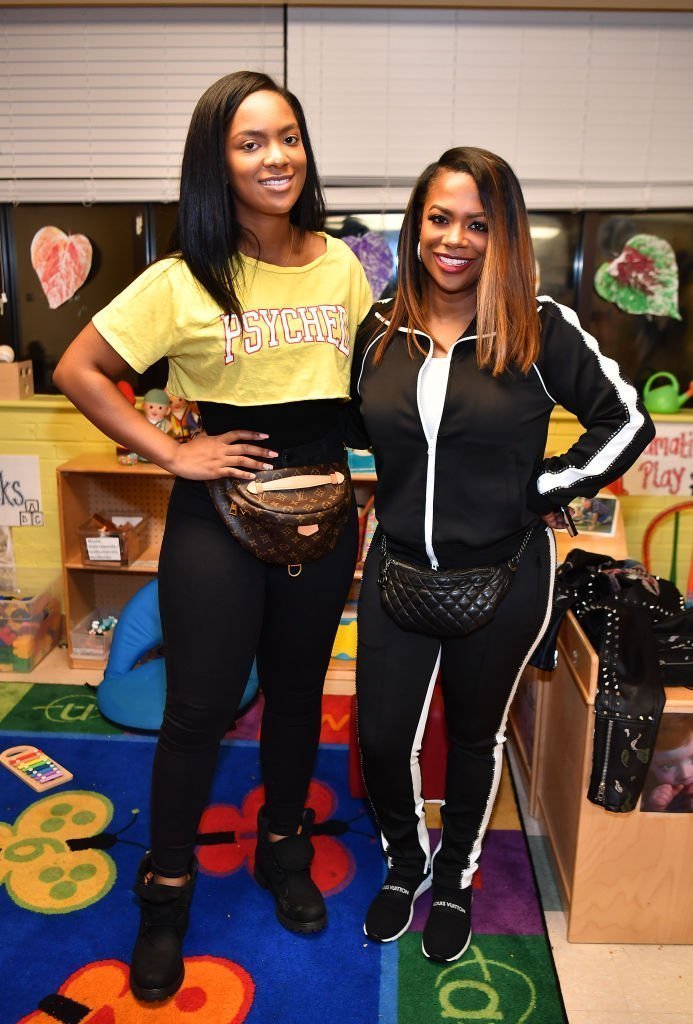 Riley and Kandi Burruss attending Kandi Cares Foundation's Thanksgiving Blessings Fall Fest in 2018. | Photo: Getty Images
While Riley never responded to the questions, Oliver finally gave the fans what they wanted, an answer. In the 17-year-old's most recent post, he cleared the air and put the rumors to rest.
Riley posted a picture of herself and her little brother, Ace Tucker. In the comment section, Oliver wrote "Bae," but then he felt the need to prevent any form of misinterpretation. He said:
"Y'all pls don't take that comment the wrong way we r not dating LMAO."
Riley's picture attracted tons of comments from fans, gushing about how she has grown into a beautiful young lady.
Oliver's comment, on the other hand, attracted about three replies from fans. While one said he didn't assume, the other two exclaimed the words, "thank God."
"Unlike most of her age mates, at 16, she had an apartment all to herself and drove a white SUV Porsche."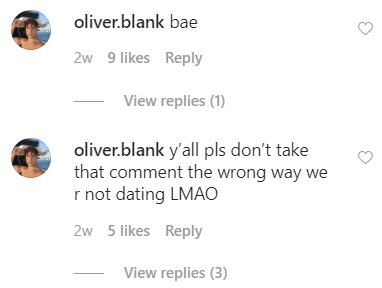 Instagram comment on Riley Burruss's page | Photo: Instagram/RileyBurruss
At her young age, things seem to be looking up for the teenager. Last December, the young star heard back from her dream school NYU, and it was great news.
In her excitement, she made a video with her mom, Kandi, and little Ace, where she broke the news to her fans of her acceptance into her first-choice college. She said,
"Hi, everyone. I just want to say that I got into college! NYU, my first choice, and the school I've been planning on going to for years."
Before getting into college, Riley already lived in the Big Apple during the summer. She was there for an internship at a law firm and had the most comfortable stay there.
The then 16-year-old lived in a $66,000 high rise apartment thanks to her mother, who paid the rent in full. The apartment wasn't the only luxury Riley enjoyed at 16.
Unlike most of her age mates, at 16, she had an apartment all to herself and drove a white SUV Porsche, which was gifted to her on her sweet 16th birthday.
Riley is obviously a very privileged teenager. A fact she admitted on her mother's youtube show, "Speak on it."
Please fill in your e-mail so we can share with you our top stories!