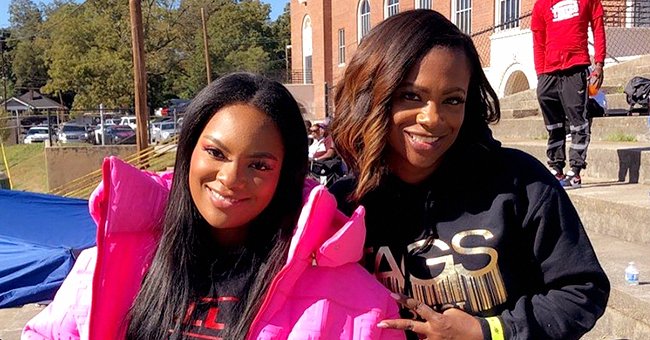 Instagram/rileyburruss
Kandi Burruss' Daughter Riley Stuns in Fendi Minidress as She Poses with Rumored Boyfriend Oliver Blank
Kandi Burruss' daughter, Riley Burruss appeared to confirm rumors she has a boyfriend when she posted pictures with a mystery man. She also looked lovely dressed in a Nicki Minaj X Fendi creation.
Riley Burruss, the oldest daughter of Kandi Burruss started off her new year with an air of suspicion surrounding her. She posted photos with a mystery man and fans are guessing he may be her boyfriend.
The photos shared on Instagram showed the 17-year-old standing close to her alleged new man whose name we've come to learn. We also discovered he works at a talent agency and comes from wealth.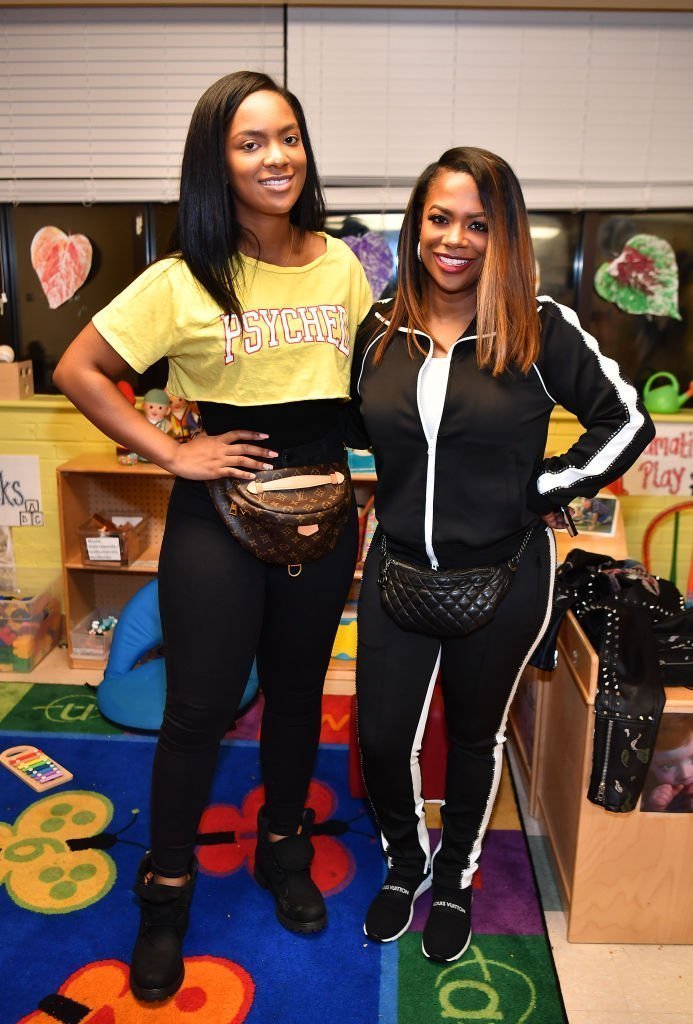 Riley and Kandi Burruss attending Kandi Cares Foundation's Thanksgiving Blessings Fall Fest in 2018. | Photo: Getty Images
LOOKING LOVELY IN FENDI
Riley looked lovely dressed in her long-sleeved mini-dress. She credited Nicki Minaj X Fendi for the flattering number which flaunted her curves. Her long, straight hair was neatly kept, covering a part of her shoulders that peeked through her dress with only one sleeve. Her made-up face showed traces of her mother's glow.
The photos, more importantly, highlighted the fact that she was with a man we've never seen before on her Instagram. This fuelled suspicions that the new man is her boyfriend.
And much like any headliner, it didn't take long for outlets to learn more about the curly-haired boy who flashed a peace sign and stuck out his tongue in one of Riley's photos.
MORE ABOUT HER MYSTERY GUY
As per Your Tango, the man's name is Oliver Blank. He reportedly works with the talent agency, The People Store which is based in Atlanta. It is also believed Oliver is moneyed because his grandfather is Home Depot founder, Arthur Blank.
We beg to ask if Riley met Oliver while shopping for her new pad in New York but we highly think not. It's also too early to assume that Oliver is her boyfriend without confirmation from Riley herself.
HIGH-LIVING IN NEW YORK
What Riley has confirmed in the past is her acceptance to New York University where she intends to go for college in the fall. And her supportive mother made sure that she still lived luxuriously thereby getting her a two-bedroom apartment. Kandi revealed this in an episode of "The Real Housewives of Atlanta. She's reportedly paying $5,547 a month for it.
When Riley turned 16, the celebrity housewife also surprised the teen with a brand new car.
The reality star who welcomed another daughter in November believes that by thrusting Riley into independent living, she would learn domestic things like cleaning her own bathroom and stocking up her freezer's ice cube trays, things she wasn't accustomed to growing up in a privileged setting.
Kandi says getting Riley an apartment was something her husband, Todd Tucker didn't approve of, believing it was too much. Todd's daughter, Kaela Tucker says Riley is lucky because she had an allowance from Kandi when she didn't get one from Todd.
Kandi isn't known to scrimp on her family especially if she has reason to shower them with luxurious things. She justifies the apartment by saying Riley did well in school.
HOW KANDI GIFTS HER FAMILY
When Riley turned 16, the celebrity housewife also surprised the teen with a brand new car. It was a $50k Porsche Macan, a white SUV. She also added a personalized touch by putting Riley's Nicki Minaj-coined nickname which is visible on the floor upon opening the car's front door.
Likewise, Kandi gifted her own mother, Mama Joyce with a car. In 2018, she delighted in surprising the matriarch with an SUV. She shared a clip of a surprised and pleased Joyce receiving her giant present which she has been wanting, according to Kandi.
It is quite a privilege to be part of Kandi's world.
Please fill in your e-mail so we can share with you our top stories!