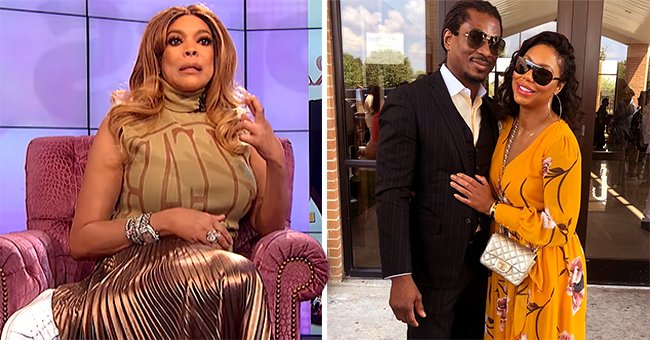 Youtube/The Wendy Williams Show Instagram/david.adefeso
Wendy Williams Denies Tamar Braxton & David Adefeso Split After Clarifying Breakup Rumors With Tamar
Wendy Williams denies that Tamar Braxton and David Adefeso have broken up despite her cryptic messages on social media and her sudden Instagram cleanse.
On "The Wendy Williams Show," Williams herself couldn't help but save her friend Tamar from the rumors swirling of her alleged breakup from boyfriend David Adefeso.
Fans were taken by surprise when they saw Tamar's Instagram page clear of any photos.
While her cryptic messages and Instagram cleanse pointed towards an alleged breakup, Wendy says that's actually not the case. In fact, it had nothing to do with her relationship.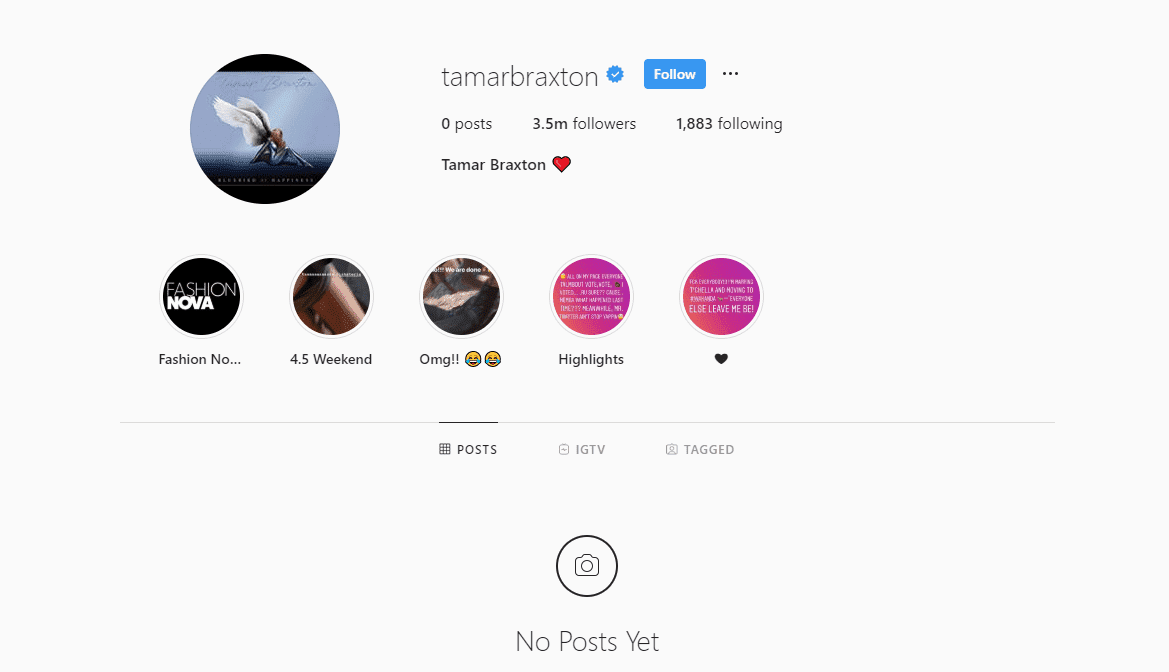 A screenshot of Tamar Braxton's Instagram page | Source: Instagram.com/TamarBraxton
THE RUMORS SURROUNDING HER CLEANSE
People were torn about the recent Instagram cleanse that Tamar Braxton did, where she deleted all of her posts on Instagram. Fans thought this was a sign that she ended her relationship with David Adefeso, but some of them noticed that David still had all his pictures of Tamar up on his own Instagram account.
Another rumor that swirled around was that "Braxton Family Values" got canceled, and Tamar didn't take it very well which led to the Instagram cleanse. Thanks to her good friend Wendy Williams, fans finally got their answers.
WENDY WILLIAMS SETS THE RECORD STRAIGHT
Tamar's Instagram cleanse was an effort for Braxton to "re-brand" herself, and was not actually connected to a breakup or cancelation. She is still with David Adefeso and wanted to keep their relationship a lot more private than how it used to be in hopes of preserving it.
Likewise, Williams also made clear that "Braxton Family Values" did not get canceled, and the family still has their main show that fans can look forward to.
FANS' REACTIONS ON WENDY'S REVELATION
Fans were taken by surprise when they saw Tamar's Instagram page clear of any photos, which led to them assuming many different things. Now that Williams brought it up, some were not happy with the fact that the TV host spoke on behalf of her friend as if it were her business.
"I don't know who would want a friend like Wendy, she be telling the world your business."
ON SOCIAL MEDIA AND REALITY
Another spoke up about the power that social media currently has on the world, as it seems to affect how people perceive reality in general.
"Can't believe we in a world where deleting social media content means your life is in shambles."
Now that everything has been cleared up, fans are waiting to see how Tamar will be "re-branding" her Instagram as she planned.
Please fill in your e-mail so we can share with you our top stories!