Zach & Tori Roloff's Son Jackson Steals Hearts Wearing Cute Brown Jacket in New Photos
LPBW baby, Jack Roloff, was all smiles in new snapshots his mom, Tori Roloff, shared on social media as he captured the hearts of fans with his little boy charms.
Tori Roloff is known for her constant show off when it comes to her kids. The loving mom makes sure to give fans doses of her babies' cuteness from time to time.
In a recent Instagram post, the mom-of-two had fans fawning over new images of Jack while she put up an emotional caption.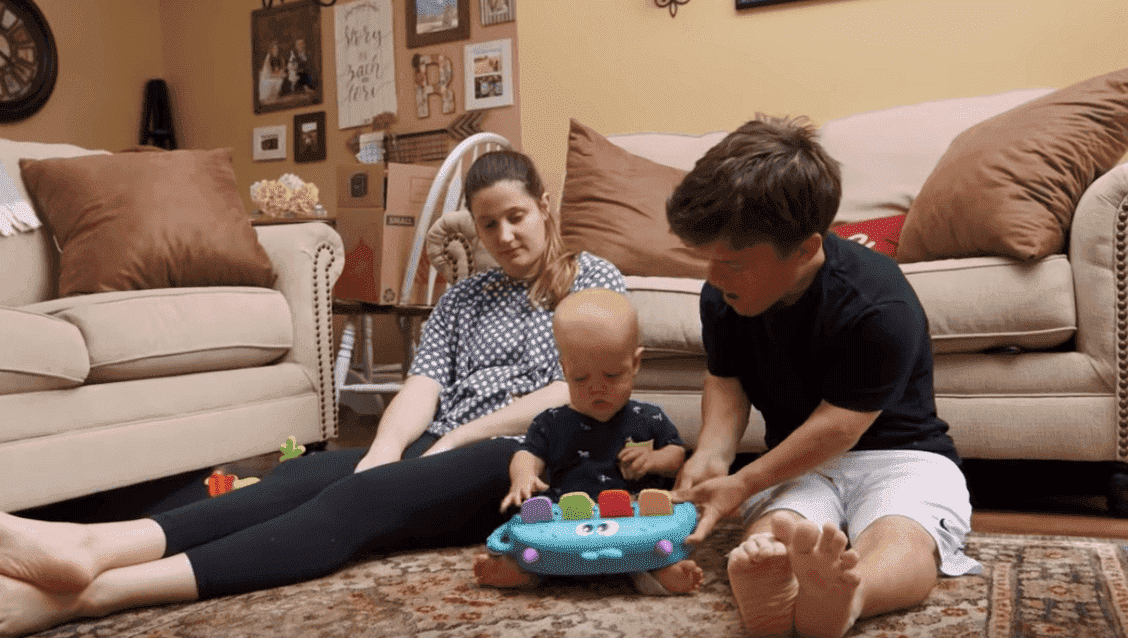 JACK IS A SWEETHEART 
In the four-photo post, Jack is seen exploring the woods while flashing adorable smiles for the camera. In his fawn hoodie, a pair of jeans and trainers, Jack could pass for the perfect explorer. His mom adorably captioned:
"You have my heart forever. When I ask Jackson, "will you stay with me forever? He says, 'yes mama,' I'm going to leave in this fantasy as long as I can."
The scenery showed him taking a tour of the woods while stopping for snapshots. Fans were utterly head over heels with Jack's looks in the shots.
Someone fawned, "He is just the most adorable little boy!! You guys have to be so proud." Another excited fan mentioned: "He is like a bright light."
BEFORE BABY LILAH
Two years after Zach Roloff and his wife and co-star, Tori Roloff welcomed their first child, Jack, the couple announced that they were expecting another child.
The LPBW couple revealed this to US Weekly at the time. At the same time, they had to get Jackson ready for big brother position.
Tori said she felt guilty because Jack would have to be a big boy while she tends to the new baby.
The celebrity mom shared a photo of her first child in a big bed while informing fans that they had to move him into a bigger child's bed to prepare for his baby sister.
A concerned fan couldn't help asking if Jack was ready for the bigger bed, and his mom made it known that the transition was needed.
TORI ONCE MENTIONED BEING GUILTY
While the expectant mom anticipated the arrival of the new baby, she couldn't help worrying about Jackson. She opened up in a candid post about how her two-year-old had to make way for his baby sister.
Tori said she felt guilty because Jack would have to be a big boy while she tends to the new baby. She wrote, "Sometimes feel so guilty about flipping his world upside down with a baby." 
The devoted mom, however, added that she knew that her son would take it well and be a nice big brother to the latest addition.
Ever since the arrival of baby Lilah, Jack has been nothing but a doting big brother who spends time with the little girl from time to time.