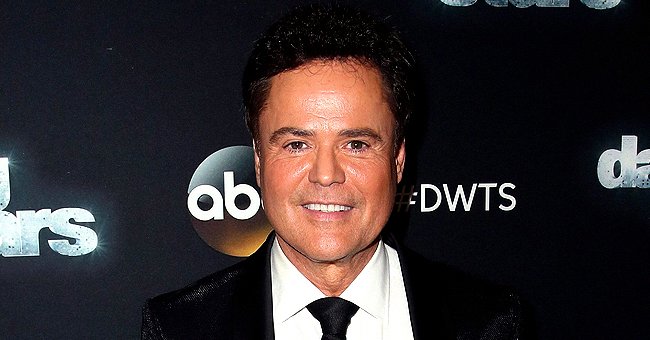 Getty Images
Donny Osmond Praises Wife Debbie's Timeless Beauty as He Celebrates Her 61st Birthday with Sweet and Funny Tribute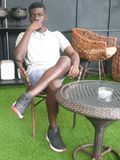 Former teen idol, Donnie Osmond, took to Instagram to celebrate his wife of four decades, Debbie Glenn Osmond, as she turns 61 this week.
Singer and actor, Donny Osmond, marked his wife's 61st birthday with a heartwarming tribute to his sweetheart, mother of his kids, and the "loveliest woman in the world."
The 62-year-old shared the adorable tribute on social media, along with a photo of the pair cuddled up together as they smiled for the camera.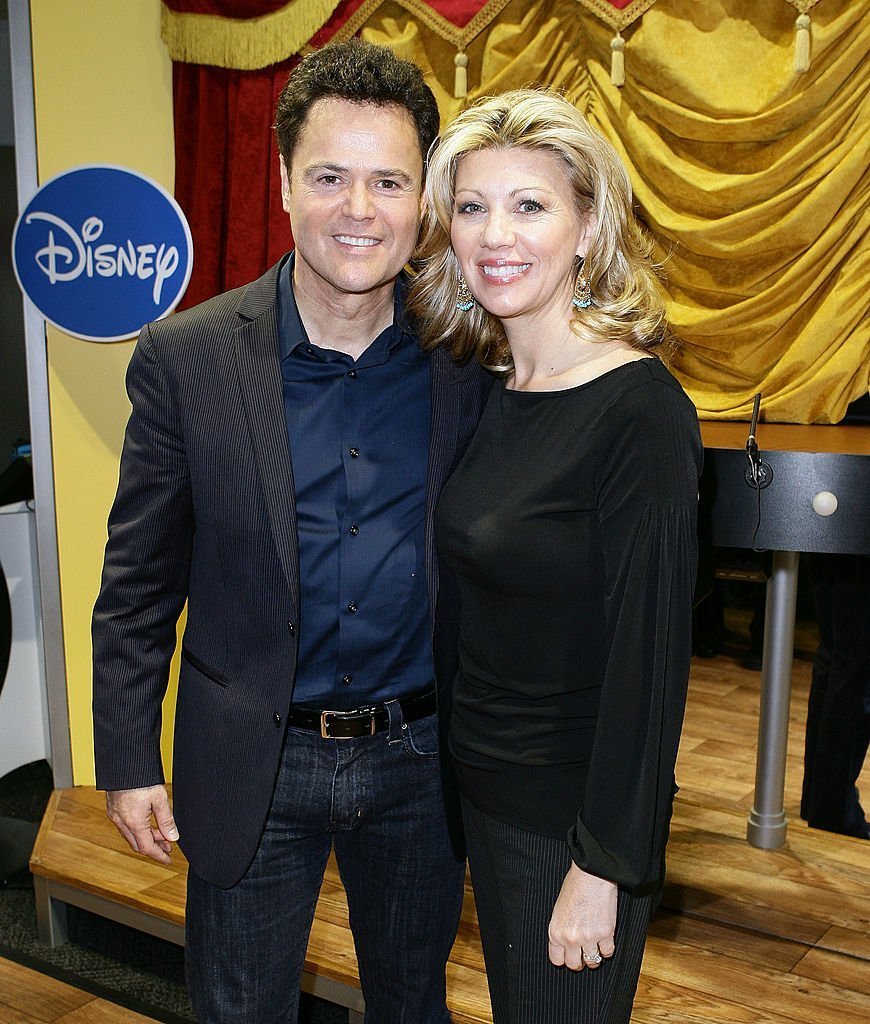 Donny Osmond and his wife Debbie Osmond attend "Dance Star Mickey" at the Mattel Inc. Showroom on February 15, 2010 | Photo: Getty Images
The decades-long married couple donned matching black outfits, with the celebrant rocking a v-neck gown, while the rockstar wore a v-neck longsleeved vest over black pants.
Via his caption, the singer gushed about his wife, reflecting on how she seemed to have aged backward over the years, and getting more "stunningly radiant, intelligent and beautiful" with each passing day. He said:
"#happybirthday to my sweetheart! Something I've noticed over the years is Debbie's unique relationship with time."
He went on to note that unlike most who got rubbed of intelligence, youthful glow, and good looks during the aging process, his wife was the reverse. He then chipped in a joke, noting that the 61-year-old's reverse aging is not fair on everyone else.
The father of five and his wife got married in 1978, after secretly dating for years. The singer was only nineteen and at the peak of his career when he fell in love with Debbie.
There has never been a day of regret since taking the bold step of settling down with Debbie.
Once the icon's father, George Osmond, got whiff of his marriage plans, he didn't take the news well, as he believed marriage would mark the end of Donnie's career.
Admittedly, the star's father was right about his career, but there has never been a day of regret since Donnie took the bold step of settling down with Debbie. He noted:
"Debbie is an amazing person to be with. If I hadn't married her, I'd have been a mess. Now, I had someone who understood me and with whom I could build a future together."
Earlier this month, the 62-year-old expressed his appreciation to his wife and mother of his kids via a valentine's day post.
Donny pointed out that the mother of three bore a heavy burden, having to singlehandedly manage her business, raise the kids, and spend time with their grandchildren while he was touring without relenting.
Last month, the former teen idol revealed that the key to their successful marriage was having to focus on "what you can do to bring your spouse happiness," just as his wife has done in their four decades of marital bliss.
Amid the responsibilities, Debbie has remained the glue that held them all together.
Please fill in your e-mail so we can share with you our top stories!