Jennifer Lopez Makes Rare Appearance Ditching Her Hair Extensions and Spray Tan in Photo Taken While Working on Her Recording Skills
This week, singer and actress Jennifer Lopez, 50, went out without the usual glam her fans are used to. The star showed off her natural hair and natural skin tone.
Lopez is one of the stars who like adding hair extensions to their crowns when out in public. However, on Wednesday, she was spotted going to the gym sans the extensions.
During her Miami outing, she was seen with her natural slightly frizzy hair. Her shoulder-length short curls also featured some highlights.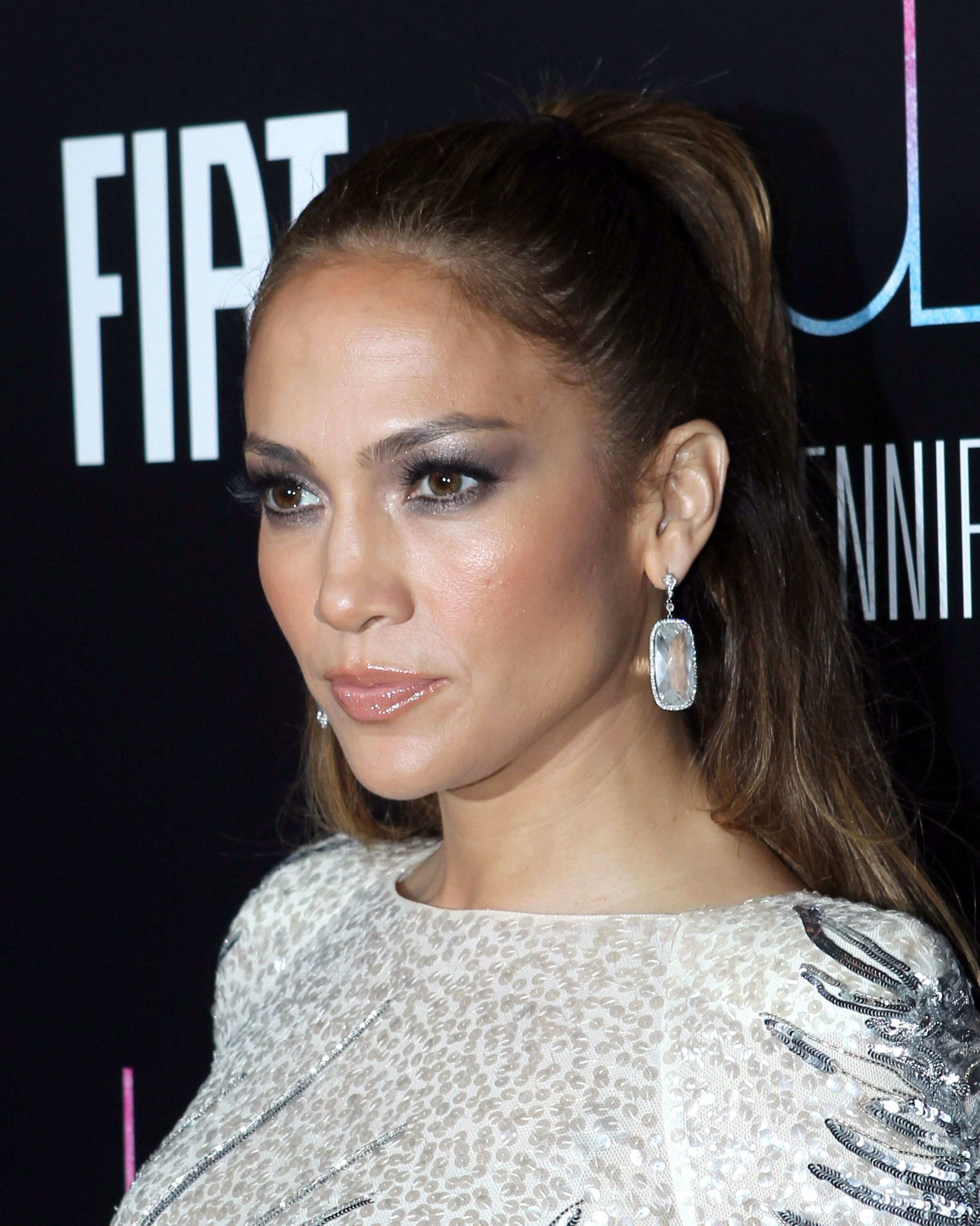 Lopez goes sans spray tan
The "Hustlers" actress also appeared to be looking a bit paler than normal. She seemed to have gone out without her usual spray tan.
When out in public, the star's skin tends to look more bronze than pale. During her outing, Lopez wore mirrored aviator sunglasses and matching medium-sized hoop earrings.
What J-Lo wore for her outing
She added a black crop top which featured a hoodie and showed off her abs. Her gym attire also included high-waisted camouflage leggings and white sneakers.
The star later took to Instagram to share her look with her fans. The "Jenny from the Block" vocalist was pictured while working at a studio with a microphone in hand.
Creating music
A man was photographed sitting in front of a piano as the pair worked on a song together. The star shocked fans three years ago when she stepped out with a different hairdo.
Lopez is known for changing her hairstyles as many times as she wants. Sometimes she goes for short styles, while other times she'll stun with longer hair.
Singer's hairdo at Latin Grammys
At the Latin Grammys in Las Vegas, the musician opted for her trusted hair extensions. The hair was so long that the tips of her strands almost grazed her bellybutton.
It was the first time that the actress featured hair that long. The hair extensions were styled straight down with no curls or frizz.
Jennifer's duet with ex
Later in the evening, Lopez showed off her new hairdo when she joined her ex-husband, Marc Anthony onstage. The pair performed their duet, "Olvidame y Pega la Vuelta."
More photos from her look on Wednesday can be seen here.