Tia Mowry from 'Sister, Sister' Bares Seductive Legs in Belted Black Mini-Dress & Nude High Heels for the NBA All-Star
Tia Mowry stepped out in style in a new post she shared, and the Hollywood actress looked stunning while she flaunted her graceful limbs.
Tia Mowry had her Instagram timeline sizzling with praises after she shared an appealing image of herself in what looked like a dinner outing.
Tia's look was nothing short of stunning as she brandished her long flawless legs for "the gram" and fans couldn't get her enough of her beauty.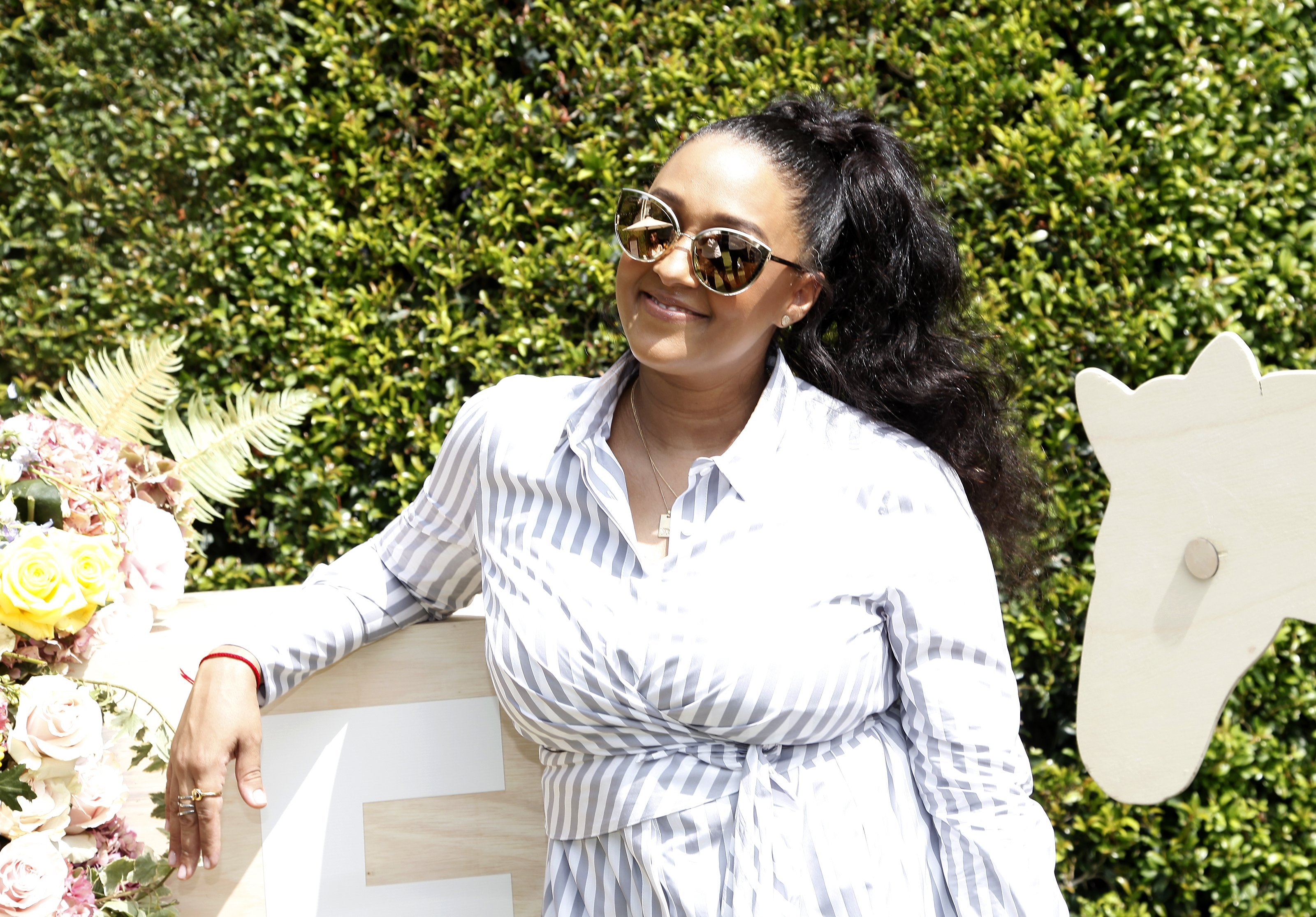 TIA'S CAPTIVATING LOOK
In the photo, Tia is standing around tables and chairs, which indicated a night out. She, however, stood out in her short black plunging dress, which matched her new short-hair style.Mowry captioned,
"Hallway Chronicles."
Tia's perfect legs had fans drooling and penning their admiration in the comments. While some fans adored her outfit, others needed the routine for perfect legs!
TIA IS ALWAYS CANDID
Tia's fans love her for how real and open she is about her life, marriage, and her kids. Through her Instagram page and exclusive interviews, the "Family Reunion Star" makes sure she is always candid.
The devoted mom once opened up about co-sleeping with her kids.
Mowry once talked about after birth weights, mostly around the midsection, which she referred to as "the most challenging" when it comes to weight loss. In her post, Tia embraced her stretch marks as being perks of giving birth.
INSPIRATION BEHIND "ANSER"
Recent news about the star mom includes the launching of her hair and self-care line in the form of women's vitamins. Speaking with Harper's Bazaar, Mowry talked about her concern for black women's health and diversity as a whole.
Tia's battle with endometriosis urged her to invest in the wellness sector on a larger scale through "Anser." She told the publication, "Basically, I was like, 'Where the Black girls at?"
MOWRY ON MOTHERHOOD
One aspect of Tia's life she never hesitates to share with fans is motherhood. Right from giving birth to her babies, Mowry makes sure to talk about her achievements and challenges as a mom.
The devoted mom once opened up about co-sleeping with her kids. She revealed this to People while adding that her hubby approved of it.
Tia's mom frowns at this, and a health policy statement from the American Academy Paediatrics (AAP) kicked against it because when a baby sleeps on an adult bed, the child could be at risk of suffocation.
But Tia is more concerned about her babies' wellness and would prefer to have them that close to prevent any signs of stress. Her mom, however, suggests the cry-out method.