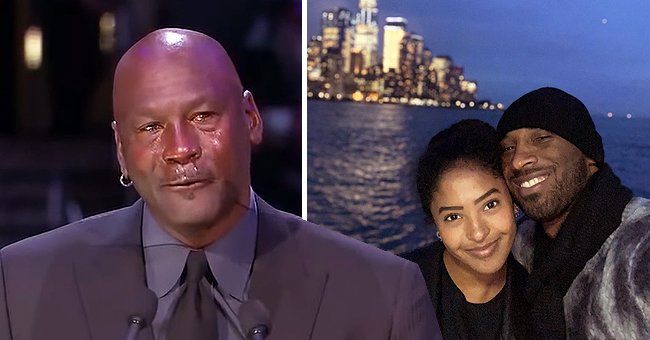 Instagram/kobebryant // YouTube/FOX Sports
In Touch Weekly: Kobe's Oldest Daughter Natalia Became Intensely Emotional during Michael Jordan's Tribute

It was reported that Kobe Bryant's oldest daughter, Natalia, was overwhelmed with emotions during Michael Jordan's tribute at her late father's memorial.
At the memorial organized in honor of Kobe Bryant and his 13-year-old daughter, Gianna, family, friends, and fans came together to express their loss and pay their respects.
Among the teeming crowd of mourners was Natalia, the 17-year-old daughter of Kobe and Venessa Bryant. Natalia Diamante is the oldest daughter of the late Lakers' player.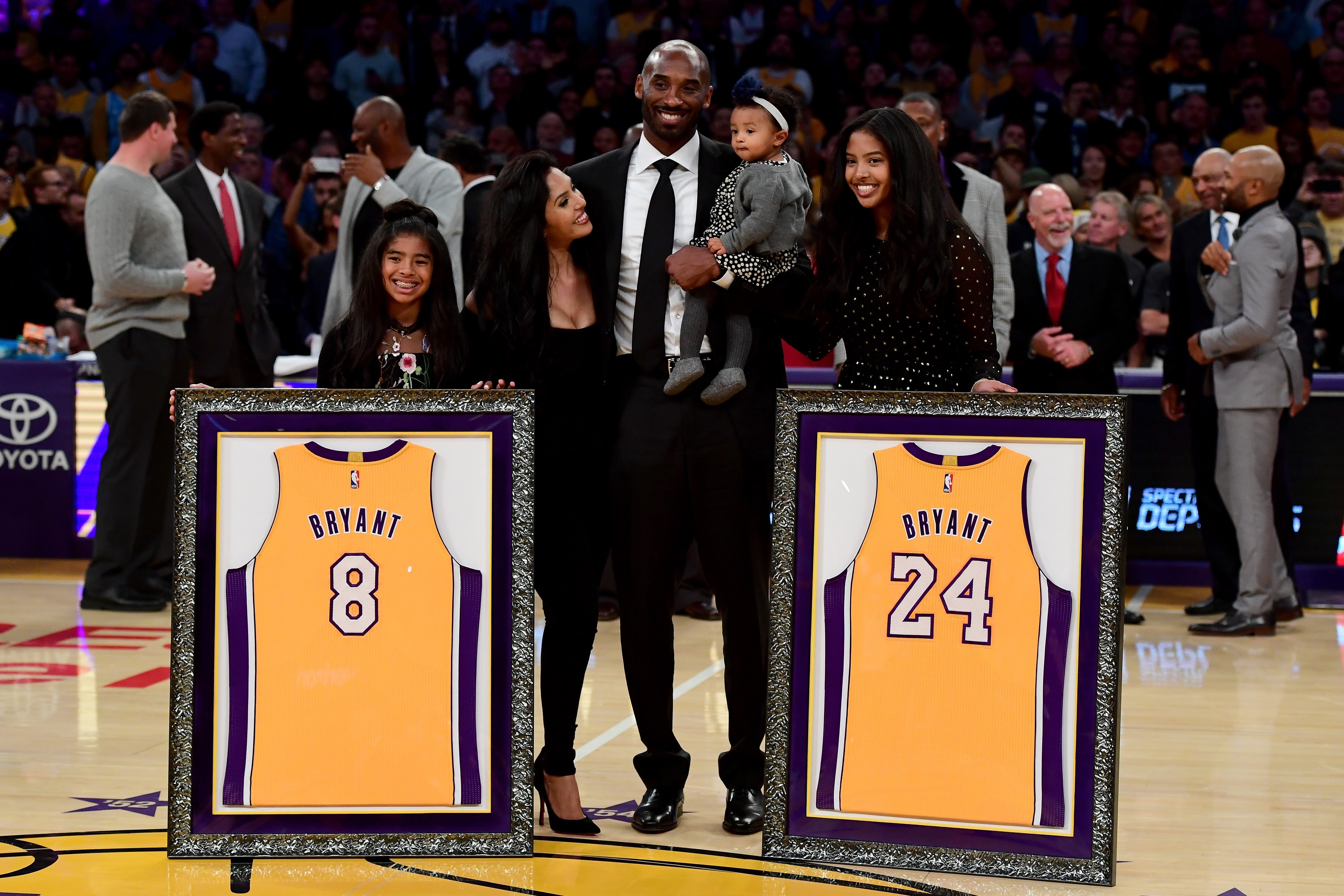 Kobe Bryant poses with his family after both his #8 and #24 Los Angeles Lakers jerseys are retired at Staples Center on Dec. 18, 2017 in California | Photo: Getty Images
It is sad for teenagers to lose their loved ones, especially when they are constantly reminded of their loss.
During the event, Micahel Jordan took the stage to share a few words. As the retied 57-year-old NBA star spoke, Natalie struggled to keep her emotions together. He said,
"In the game of basketball, in life, as a parent, Kobe left nothing in the tank. He left it all on the floor. Kobe was my dear friend, he was like a little brother."
A lot of people, including Natalia, were overwhelmed as the legendary basketballer spoke. At the end of the speech, the crowd expressed their agreement with Jordan's tribute.
Kobe Byrant and his daughter met their untimely and painful demise when their helicopter crashed near Calabasas, California, on their flight to Thousand Oaks for basketball practice.
For the basketballer's wife, it was a healing service.
Jordan made his speech during the two-hour-long memorial that celebrated the life of the family man and legendary Lakers player. Other NBA stars were in attendance, including Magic Johnson, Shaquille O'Neal.
Beyonce was also in attendance and gave a spectacular performance of her songs "XO" and "Halo." Before she started, the performer explained her choice of songs:
"I'm here because I love Kobe, and this was one of his favorite songs."
The memorial meant many things for people. For some, it was their last chance to connect with their superstar, even in death. For the basketballer's wife, it was a healing service.
According to a report by ET, Venessa Bryant gained strength from the tribute held on Monday. The wife, who had been married to Bryant for 17 years, spoke highly of her husband.
She described him as a sweet husband and an incredible father, and expressed her doubt on how she deserved the late star. Beyonce and Michael Jordan comforted her during the event.
Kobe Bryant might be gone, but his influence can still be felt. Several people are still in shock and are trying to get over the loss of the player, father, husband, and friend.
Please fill in your e-mail so we can share with you our top stories!