Missy Robertson's Life after 'Duck Dynasty'
Missy Robertson from "Duck Dynasty" moved on into a new lifestyle following the end of her family's famous show. These days she is a mom and a woman willing to help better the lives of other women.
Years after the popular A & E reality show, "Duck Dynasty," stopped airing, reality star, Missy Robertson, is back with a new project on her hands.
In a new interview with Fox News, Robertson divulged updates about her life and family following their show, which shot them to stardom.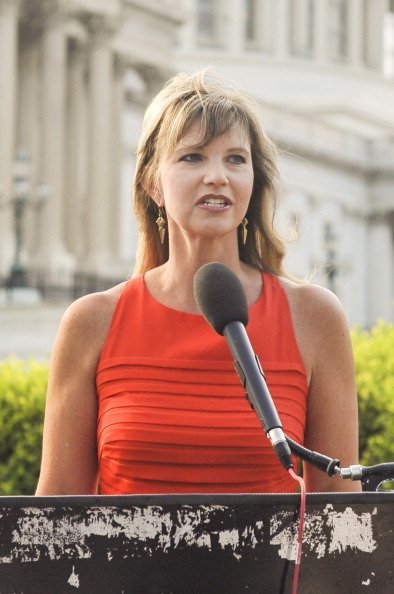 LIFE ON "DUCK DYNASTY"
According to her, her family was a regular family until Hollywood got interested in their family business, "Duck Commander," and gave them a show. She told the publication:
"I think for so many years, a little over five years, people were able to see into our lives."
LIFE AFTER "DUCK DYNASTY"
She added: "We didn't have to move. And the cameras were in our homes and in our work and in our lifestyle and family." The family show was a massive success as it gathered a wide range of views.
Referring to it as "news seasons of our lives," Missy Robertson remains the devoted mom who now has a married daughter, one, off to college, and a high school student in this season of her life.
Missy focuses on women who have one time or the other been to jail, dabbled in drug addiction and other life issues.
Talking about the roles she and her star hubby, Jase Robertson play, Missu explained that they are parents walking towards helping their children become secure and teaching them holiness and the gospel.
A NEW PROJECT 
Presently, Missy is working on helping women with her successful jewelry line, Laminin. Through her company, she created employment opportunities for struggling women while acting as a spiritual leader for them.
She also has a new series, "Restored with Missy Robertson," underway where she plans to have a one-on-one relationship with the women working at Laminin. These women, according to her, are handling personal challenges. 
Missy focuses on women who have one time or the other been to jail, dabbled in drug addiction and other life issues. Robertson wants to step in as an employer and a mentor who would help them lead a new life.
She added: "Still have to run a business here. And so there's a lot of things that they have never heard before in terms of, 'You can do this. Your past is your past." According to her, the show is all about "restoration and success."