Joe Mantegna's Grown-Up Daughter Gia Warms Hearts in New Picture with Her Father
Gia Mantegna, daughter of actor Joe Mantegna, took to social media recently to share an adorable snap of herself and her famous father.
The acclaimed actress's recent Instagram post that features a sweet pic of her and her father Joe has captured the heart of the Internet.
Based on the image, you can really see how much they love each other. Gia has inherited a portion of her dad's facial features, including his notable brown eyes and his fun-loving grin.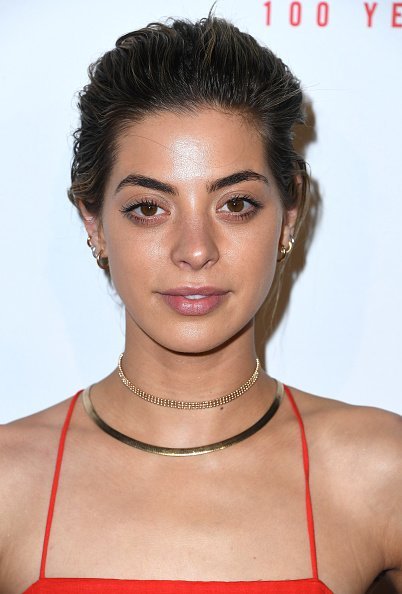 "Awesome photo of you and your father!" commented one of Gia's Instagram fans. Another added that it's a wonderful photo of a doting dad and daughter.
Joe also posted a photo of himself and Gia. In the caption, he revealed that it's for a display profiting the Jane Goodall Institute worldwide with LEICA.
The "Criminal Minds" actor's daughter is currently 29 years of age and is making waves in the showbiz industry.
According to Hollywood Reporter, Gia was announced as the 2011 Miss Golden Globe for the 68th Annual Golden Globe Award Ceremony in 2010.
"We are thrilled to have Gia as this year's Miss Golden Globe," said HFPA president Philip Berk at the time. "She is just as talented as she is beautiful and will surely be a great addition to the show."
Gia's talent doesn't stop with acting.
Gia, who showed up along with her dad in several episodes of "Criminal Minds," has over 47,000 followers on Instagram. On Twitter, she has over 21,000 followers.
Gia was only 13 years old when she made her acting debut in the 2003 film "Uncle Nino," along with Anne Archer, Trevor Morgan, and her father. She then made an appearance in "13 Going on 30."
In 2006, the actress played the character of Grace Conrad in the teen/adventure "Unaccompanied Minors." She additionally played one of the leading roles in the TV pilot show, "Murder Book."
Other television programs she was part of were "The Secret Life of the American Teenager," "The Neighbor," "Gigantic," "The Middle," and "Under the Dome."
For movies, she starred in "And Soon the Darkness" and "Apartment 143." However, Gia's talent doesn't stop with acting.
Growing up, Gia was a trained gymnast and ballerina. She likewise plays piano and saxophone and is a talented vocalist.