Amy Roloff from LPBW Spends Quality Time with Grandkids Ember and Bode in New Photos
"Little People Big World" star Amy Roloff took to social media recently to share photos of herself and her beautiful grandchildren — Ember and Bode.
In an Instagram slideshow posted by Amy on February 26, the Roloff matriarch can be seen spending quality time with Ember and Bode, children of Audrey and Jeremy Roloff.
In the caption, Amy says it's constantly a treasure and most valuable day when she gets to hang out with them.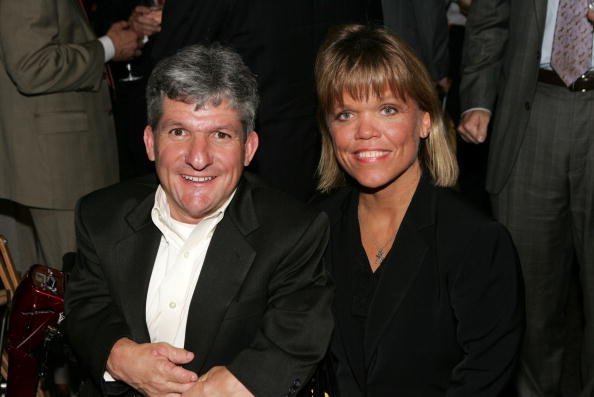 CAN'T GET ENOUGH
The proud grandmother added that Ember is an "amazing" kid. The little girl, according to Amy, loves being a big sister and playing with her.
Meanwhile, Amy, who founded the Amy Roloff Charity Foundation in 2009, calls Bode a "good nature baby boy" and that she loves how he sleeps. She added:
"I can't get enough of these two. Being a grandma is just the best! What a blessing these two are."
PRECIOUS KIDS
As of this writing, the heartwarming post has amassed nearly 60,000 likes. Many fans also immediately expressed their thoughts via comments.
One person wrote: "They are beautiful just like you Amy! You're truly a sweet person." Another added that Ember and Bode are just too precious.
Amy also shared photos with Lilah after she was born and wrote about her excitement on Instagram.
OVER THE MOON
Audrey and Jeremy, who tied the knot in September 2014, kicked off 2020 in the sweetest way possible: The couple welcomed Bode on January 8.
Amy celebrated welcoming a new grandchild by sharing cute photographs of Bode on Instagram. The famous reality star wrote:
"I'm a grandma again! I'm over the moon happy to meet Bode James (Jeremy & Audrey's baby boy)."
As reported by Pop Culture, Amy has two other grandchildren thanks to her son Zach Roloff and his wife, Tori.
Zach and Tori welcomed their second child, Lilah, in November. They are also parents to son Jackson. Amy also shared photos with Lilah after she was born and wrote about her excitement on Instagram.
Aside from more additions to the Roloff family, In September, Amy announced that she is engaged to Chris Marek.
In an interview with PEOPLE, the reality star said that she's very excited and thrilled. She added that she never thought she'd be getting married again.
Amy was previously married to Matt Roloff. The former couple, who got married in September 1987, ended their relationship in March 2014. Two years later, their divorce was finalized.