Michael Landon's Daughter Shawna Celebrates Brother Cris's Birthday with Sweet Multi-Photo Tribute
Shawna Landon, the daughter of deceased actor and producer, Michael Landon, shares sweet photos of her brother, Chris Landon, on his Birthday.
Shawna shared a collage of pictures taken over the years with her brother, with sweet moments from when the siblings were younger.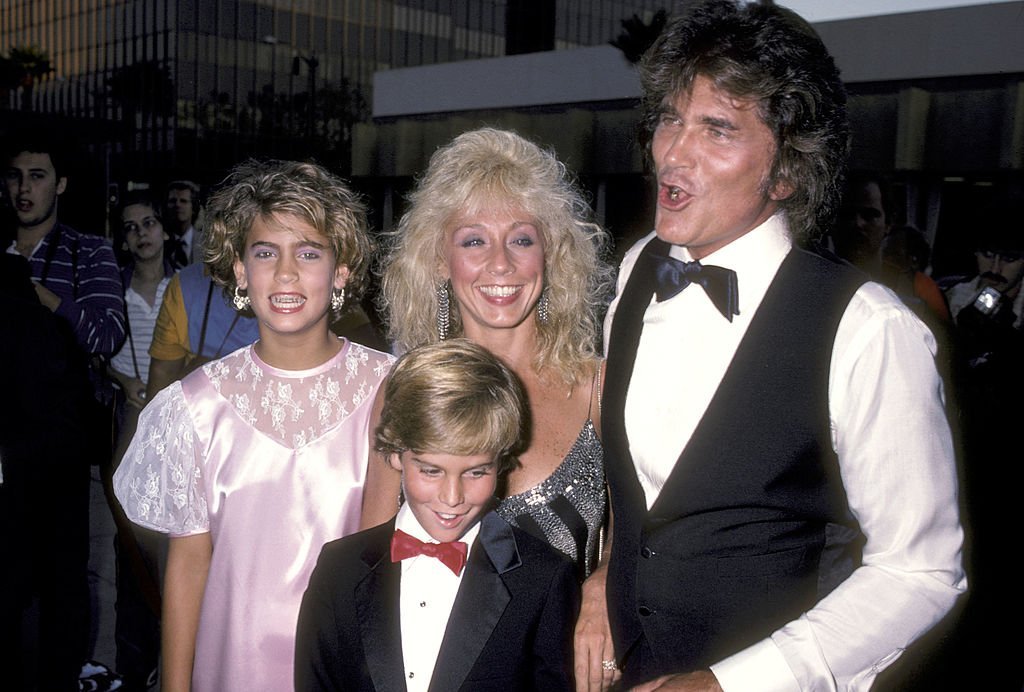 The pictures Shawna posted showed an undeniable bond between the siblings. Included in the collage was a particularly cute picture of young Chris in his toy train and Shawna sitting beside him in her toy truck, eyes bright staring at the camera. Captioning her Instagram post, Shawna wrote:
"Happy Birthday to my brother Chris who has always been more than a brother but my best friend. I love you more."
The post captured the attention of many people. Some of which commented on the love the two shared as a family, while wishing the 45-year-old 'birthday boy' a happy birthday.
The 45-year-old celebrant is happily married with two kids to his husband, Cody Morris. Chris shared a sweet picture of his two children on Instagram at the end of 2019. He wrote:
"This photo sums up the last decade for me. I met my husband, and we welcomed our two beautiful boys."
The "Little House on the Prairie" actress and her brother Chris are two of nine children of her father from his second marriage to their mother, Lynn Noe.
Michael adopted Lynn's daughter, Cheryl, and they had two children, Leslie and Michael before Shawna and Chris were born.
Their father, Michael, married three times. His first marriage was to Dody Levy-Fraser, whose two sons he adopted. His third wife, Cindy, gave birth to his youngest children Sean and Jennifer Landon.
Michael Landon was the picture-perfect father and husband. He was a dedicated father, loved deeply by his family.
In 1991, Michael was unfortunately diagnosed with pancreatic cancer, a violent disease that would kill him in three months. In an interview with People seven months after the passing of his father, Chris said:
"I could feel every nerve in my body like it was all lit up."
Describing the change that led up to his father's death, Chris recalled how the roles of father and son reversed between him and Michael.
Several years after the loss of Michael Landon, Shawna, Chris, and his other children have moved on to building amazing lives, continuing the legacy of their iconic father.