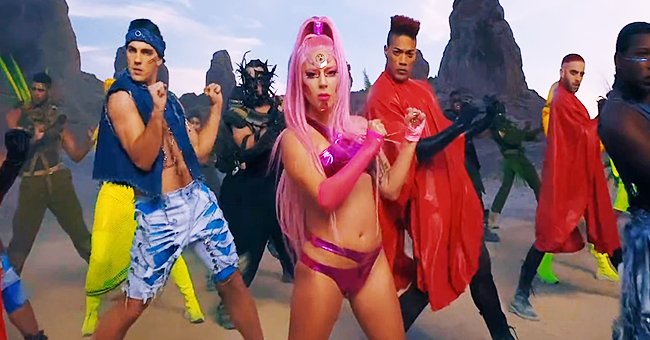 youtube.com/Lady Gaga
Lady Gaga Releases New Single "Stupid Love" and Channels an Alien Leader with Pink Hair and Bright Makeup in Accompanying Video
Lady Gaga brought back the heat when she dropped a new track. The 33-year-old Grammy winner is returning to her flashy roots with the release of the music video of her latest song, "Stupid Love."
The video, as seen on her YouTube channel, shows Gaga all dressed in pink while her backup dancers don black costumes.
It is set in what seems like a post-apocalyptic world. It shows two men fighting in a desert until the scantily-clad Gaga comes to break things up.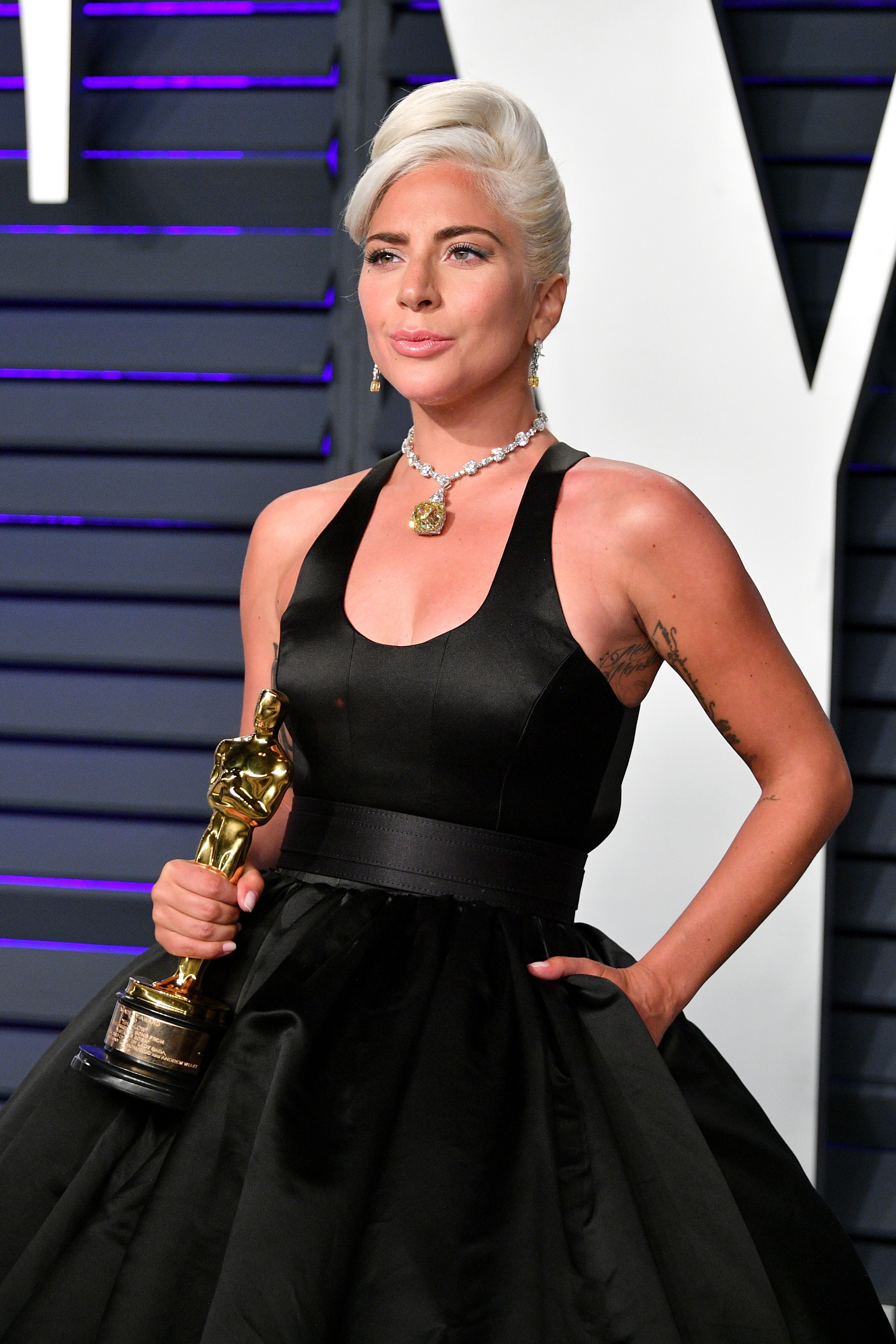 Lady Gaga at the Vanity Fair Oscar Party on February 24, 2019, in Beverly Hills, California | Photo: Getty Images
She eventually uses psychic powers to lift both men into the air before smacking them back to the ground. For those who might think the video looks a bit too wonky, it could be because it was shot entirely on an iPhone 11 Pro.
The catchy tune is Gaga's first single since "The Cure," which was released back in 2017. It is also expected to be the lead single on her forthcoming album, which many have rumored to be titled "Chromatica."
The song reportedly leaked online back in January, but it finally made its debut after some light promotion. Despite not having released a track in the past three years, Gaga has kept herself in the spotlight rather well.
She starred alongside Bradley Cooper in 2018's hit drama movie "A Star is Born," a film in which she plays struggling artist, "Ally."
The film went on to hit critical acclaim, and it also scored several Academy Award nominations, including for Best Original Score, for which Gaga won.
Now that she seems to be getting back into the music scene, she seems primed to give her fans – affectionately called the Little Monsters ⁠— yet another album. Not much is known about the album for now, but little details are beginning to surface.
For one, it is known that Gaga won't be working with longtime collaborator DJ White Shadow on this one.
The producer, who helped to make "The Cure" and other hits such as "Born This Way," ARTPOP and the soundtrack for "A Star is Born," recently told E! News that he chose to sit this one out. He added.
"I've heard it. It's not my art to share with you, but I can tell you this, [as] with everything that she does, it's genius. I'm excited for her to put it out. I think that it's really good."
"Stupid Love" was produced in part by Bloodpop, who began working with Gaga since her last album, "Joanne." He also has credits on the works of other notable artists like Madonna and Justin Bieber
Please fill in your e-mail so we can share with you our top stories!