Lady Gaga Reacts to Alleged Song 'Stupid Love' Being Leaked Online by Posting a Funny Pic
Lady Gaga's fans are eagerly waiting for her next album and this week, some of them got to have a taste of what she's cooking up. A song from the record was leaked online causing the star to respond.
According to reports, Lady Gaga's song "Stupid Love" made its rounds on social media platforms and the singer eventually caught wind of it. In response, the "A Star Is Born" actress took to twitter with a simple post.
She shared a Shutterstock image of a person wearing a ski mask while listening to a song on headphones. The person in the stock image was seen dancing in one pose and holding her finger to her mouth in another.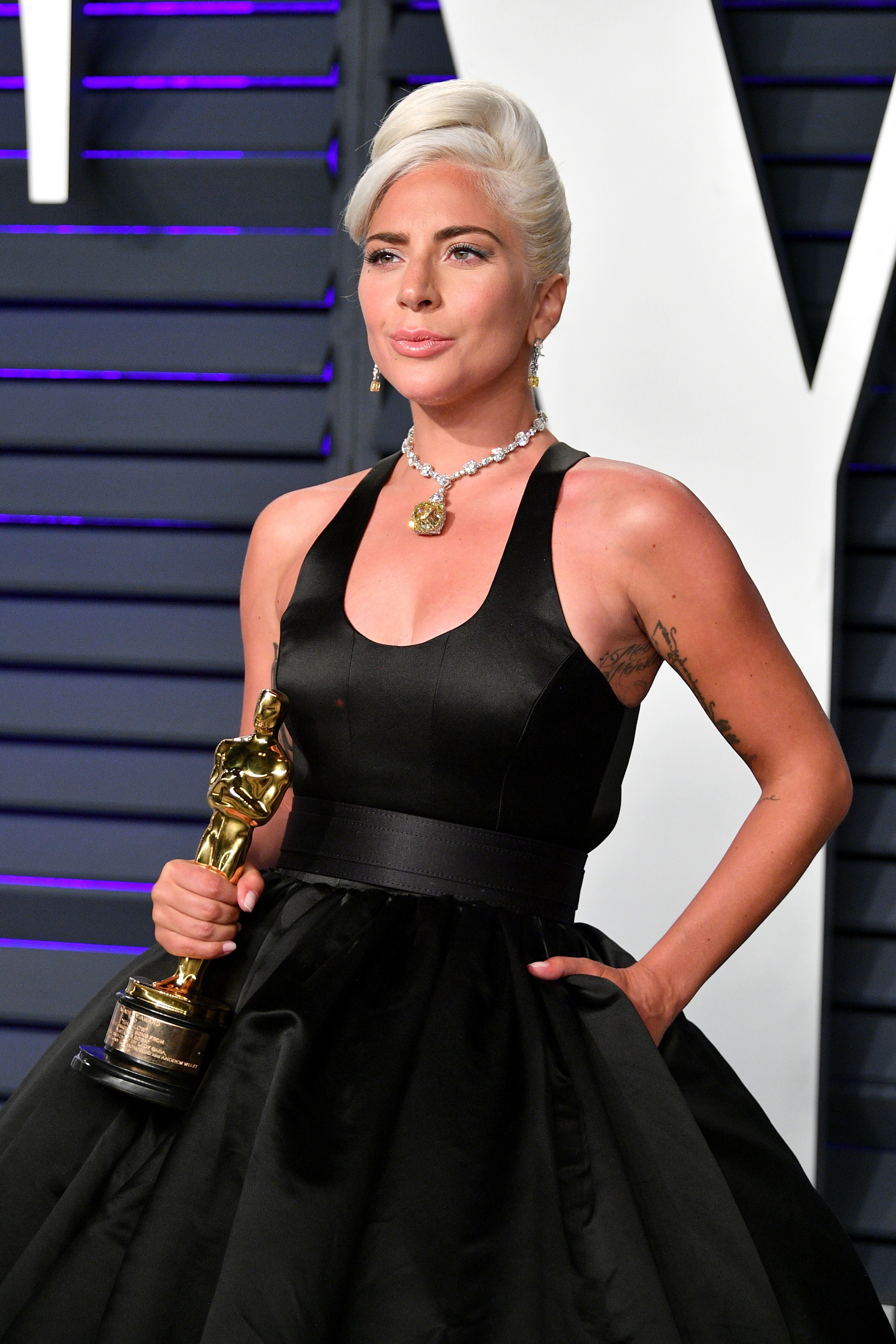 How was Lady Gaga's song leaked
Gaga, 33, captioned the photo by asking her fans: "can y'all stop." According to "BreatheHeavy Community," the singer's fans, who are also known as Little Monsters, found the song buried into the code of the musician's official website before sharing it.
New song scraped from the internet
If you're hoping to listen to it, you'll probably be out of luck because any trace of it appears to have been wiped out of the internet. Those who did have a chance to hear it say the track has a catchy tune with an electric-dance vibe which is similar to her previous works.
The song's alleged release date
Just to make the anticipation worse, the new single is rumored to be ready for release on February 7, 2020. Her upcoming sixth studio album is also rumored to be in the works for release this year.
"Stupid Love's" rumored lyrics
According to "Page Six," some of the lyrics from "Stupid Love" have been leaked too. The lyrics read: "You're the one that I've been waiting for / Gotta quit this crying / Nobody's gonna heal me if I don't open the door / Kinda hard to believe (Gotta have faith in me)."
can y'all stop pic.twitter.com/1jvZLdY6jV

— Lady Gaga (@ladygaga) January 23, 2020
Fans eagerly awaiting new album
The leak has just made it worse for Gaga's fans who have been calling for the artist to drop her new album already. Unfortunately, everyone will just have to take a deep breath and wait patiently.