Rider Strong from 'Boy Meets World' Is 40 Years Old Now — inside His Life after the Show
Almost two decades after television series "Boy Meets World" ended, find out what Rider Strong, who played Shawn Hunter has been up to in the years that followed up until now.
Those who are familiar with the 90's show "Boy Meets World" will remember Rider Strong as the thirteen-year-old teenager called Shawn Hunter, who was best friends with the lead cast Cory Matthews.
After the show ended, Rider went on to do pleasantly well for himself, getting married, having a son, and living life as it comes. This is a sneak peek into his life after the show.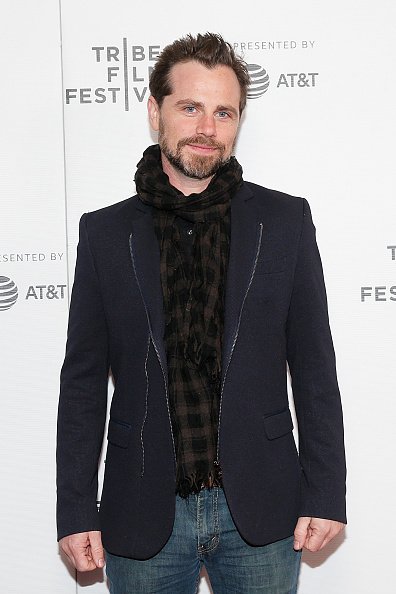 AFTER "BOY MEETS WORLD"
Rider took on the role of Shawn Hunter right from when he was thirteen. The character was a significant portion of his life up until he was in his early twenties when the show had to end. The television series ran from 1993 till 2000 before it was stopped.
With the series coming to an end, it was time for Rider to branch into other aspects of his life and explore new territory. After the show ended, Rider decided to go to college and went on to gain admission into Columbia University to study English Literature.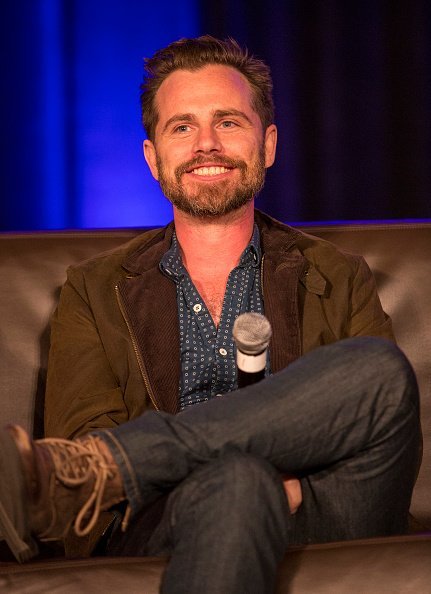 Rider Strong has good success from the "Boy Meets World" series, he was opportune to work on other projects while he was in school. Some of these movies include horror movie "Cabin Fever," and a Broadway musical called "The Graduate."
After graduation, Rider had an array of opportunities, some of which he had to turn down. Notably was the chance for him to reprise the role of Shawn Hunter in the series spin-off "Girl Meets World." Although he did decline at first, he went on to act in the series.
SPREADING HIS WINGS
Building on the success of his childhood days, Rider went on to do some exciting things in the movie industry. Apart from acting, he was able to get a deal that allowed himself and his brother to try their hands at directing.
Although the directing gig did not seem to last long, he alongside Julia Pistell and Tod Goldberg went on to start a podcast called "Literary Disco," which focused on poetry and classic and contemporary literature, something Rider was always passionate about.
He also tried his hands at voice-overs and got cast to play a role in "Star vs. The Evil Forces," an animation he said his son did not like as he felt his father's acting was not impressive.
Most recently, in 2019, Rider released "Never Ever Land," a movie focuses on the sexual abuse allegation against pop king Michael Jackson.
While speaking in an interview, Rider hinted at something that most people would find surprising seeing that he grew up on the set of one these. The actor, writer, and poet revealed that:
"I wouldn't do a sitcom again. I hate to say it, but it was really hard going back and doing Girl Meets World."
LOVING HUSBAND AND FATHER
Rider met his wife to be on set while filming television series "Pepper Dennis." His wife Alexandra Barreto, an actress, was also on set and quickly, a romance built up between the two.
He and Alexandra Barreto started dating in 2006 and got engaged in 2012. On his engagement, Rider made a shocking revelation that showed how sweet and adorable he was. He stated that:
"I spent weeks making the ring in secret, I carved the ring out of wax, cast it in white gold and had my dad make a wooden ring box for me. My dad made my mom's ring, so I was following in his footsteps."
The two tied the knot the following year in Oregon amidst friends and family just a day after costar Danielle Fishelle got married in Los Angeles. 
The wedding, which was not the norm, took place in a summer camp, and the guest had to sleep in camp bunks to gain the full experience of a summer camp-themed wedding.
Alexandra Barreto and Rider welcomed their first son Indigo in December 2014, and the couple is ecstatic as they watch him grow.
IMPORTANCE OF IT ALL
For Rider, the journey to where he is currently has been an exciting one. The now 40-year-old has come a long way from his early childhood acting days to being a loving father, husband, director, writer, and poet, amongst other things.
Speaking on his fame and how it has affected him, Rider opens up that as much as he has tried to live a private life, it was difficult at some point; people often recognized him as the boy from "Boy Meets World."
Also, the opportunity to play Rider has given him the chance to make life long friendships with the crew and cast of the show. The show might have ended now, but Rider revealed that the friends he made still live on in his heart and they are all close.