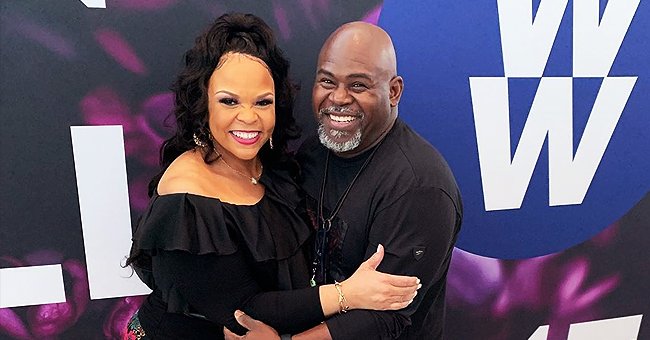 Instagram/davidandtamela
Tamela Mann from 'Mann & Wife' Flaunts Slimmer Curves in Black Top & Floral Skirt in New Romantic Pic with Husband David
Gospel star, Tamela Mann showed off her trim figure in a new snapshot as she dazzled with her hubby, David Mann, during an outing.
Tamela Mann has put in work when it comes to weight loss, and now her hardworking and persistence are finally paying off. Since she achieved the desired amount of weight shedding, the star has grown to showing off her new body to fans.
In a new Instagram post, Mann gave fans a peek of her figure, which looked gorgeous in a top and skirt outfit while she flashed a beautiful smile.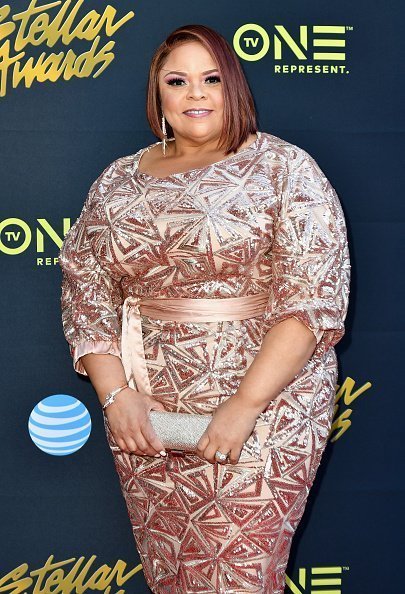 Tamela Mann attends the 33rd annual Stellar Gospel Music Awards at the Orleans Arena on March 24, 2018 in Las Vegas, Nevada. | Photo:Getty Images
In the snapshot, the Grammy-Award winner rocked a black off-shoulder top, which was formfitting. She paired the blouse with an equally formfitting flowery skirt while her high ponytail matched her black heels.
David looked elegant in an all-black outfit, which included a long-sleeved T-shirt, a pair of zebra-pattern pants, and black shoes. The "Madea" actor matched his wife's smile with an adorable grin while they held each other affectionately.
"My favorite people, fine as wine."
A second fan gushed over their marriage writing: "You both are real relationship goals…" another fan also told the two how they looked gorgeous and "amazing together." Fans were definitely in approval of Tamela's slimmer figure and showed their love without hesitation.
Last year, fans witnessed the moment the "Take me to the Father" singer opened up about embarking on a weight-loss journey. Despite a knee replacement surgery and a busy work schedule, Mann held through to her words and joined WW.
There was a time in their marriage where Tamela was ready to leave due to her hubby's kids from other women.
Celebrities like Oprah Winfrey and Kate Hudson are beneficiaries of WW. And Tamela decided to give it a try. She became an ambassador for WW.
Mann also decided to set up a healthier eating style, lose weight, and do some exercises. Months later, Tamela shared the happy news on Instagram about losing 40 pounds.
These days, Tamela and David Mann come off as the perfect couple as they support each other and encourage each other to live a healthier life. But it hasn't always been like this as they have had their share of turbulence.
"The book was inspired by our 30-year journey (of being married), We've been saying we were going to do the book for the last five years. But we just felt like this was the right time."
There was a time in their marriage where Tamela was ready to leave due to her hubby's kids from other women. The first time it happened, Mann was accepting, but the second child almost got her to give up on her marital life, but David stayed committed, and this gave her the confidence to stay.
Please fill in your e-mail so we can share with you our top stories!