LeBron James Shares Adorable Video of His Look-Alike Sons Bronny and Bryce Dancing
LeBron James is a father to two multi-talented budding legends, Bronny and Bryce. The iconic basketball star showed off his look-alike sons practicing their dance moves in a new Instagram video.
LeBron James's look-alike sons, Bronny and Bryce, have more than just their hereditary basketball prowess up their sleeves.
The 35-year-old NBA legend took to Instagram to share a video of the two upcoming basketball stars showing off their amazing dance moves.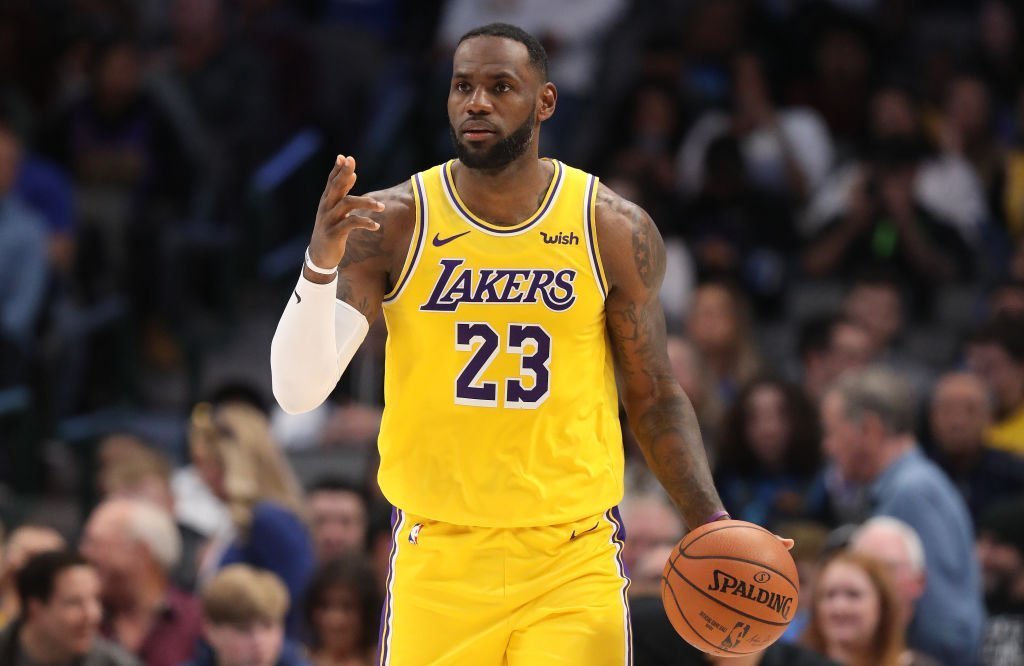 The clip featured the youngsters, dressed in hoodies and shorts as they displayed the same dance steps, in sync with the background hip hop verse.
While the older kid wore a black hoodie over printed shorts, his brother donned the white variant and matching shorts. Captioning the post, the James wrote:
"AYYYYEEE MOOD @bronny #BryceMaximus #JamesGang."
The superb steps portrayed by the young athletes proved them to be great dancers, adding to their growing list of extraordinary talents.
In addition to dancing, news of the teenagers' basketball prowess has made the headlines in recent times, with the fifteen-year-old, LeBron James Jr, fast getting into his father's strides.
A kid from the audience threw an unidentified object at the Sierra Canyon player.
The high schooler made his high school basketball debut months ago as a freshman, leading the Sierra Canyon School to victory, with a 10-point win against Montgomery High School, in his first game.
Since his debut, fifteen-year-old LeBron James Jr has made several appearances in high school championships.
Bronny's court appearances led him to a face-off against the legendary Santa Anna Mater Dei, repeating history, 17 years after his father faced the same team in the championship.
Despite being a budding athlete, the teenager has garnered an increasing number of fans. Unfortunately, the youngster has also experienced his fair share of discrimination.
During a recent match against Paul VI Public High School, a kid from the audience threw an unidentified object at the Sierra Canyon player, which caused a brief halt in the game.
LeBron, who was present during the match, went online to express his anger saying, "That made me mad when I saw that. Hating has no age limit! #JamesGang is build for it and well equipped. As we proceed."
This is not the first time the basketball legend would show off his sons' dancing skills to the world. Weeks ago, James shared a video of his second son, Bryce, displaying his dance prowess as he moved to the beats of Tisakorean's song, "The Mop."
In a second video, the Lakers forward caught in on the fun, joining his teenage son in the artistic display.
The James men are indeed a multi-faceted bunch, gifted in sports and dance, both of which were undoubtedly passed down from the family patriarch.