NeNe Leakes from 'Real Housewives of Atlanta' Is Criticized by Followers for Allegedly Photoshopping new pic
Reality television star, Nene Leakes recently posted a photo on Instagram and faced criticism from some of her followers, who didn't like the fact that it might have been photoshopped. 
When Nene Leakes shared a picture on her Instagram page, the last thing she could have expected was the criticism that followed her alleged use of Photoshop to edit the photo.
The reality television star posted a photo of herself wearing a brown Fendi jacket, which she accessorized with a brown face cap and white earrings.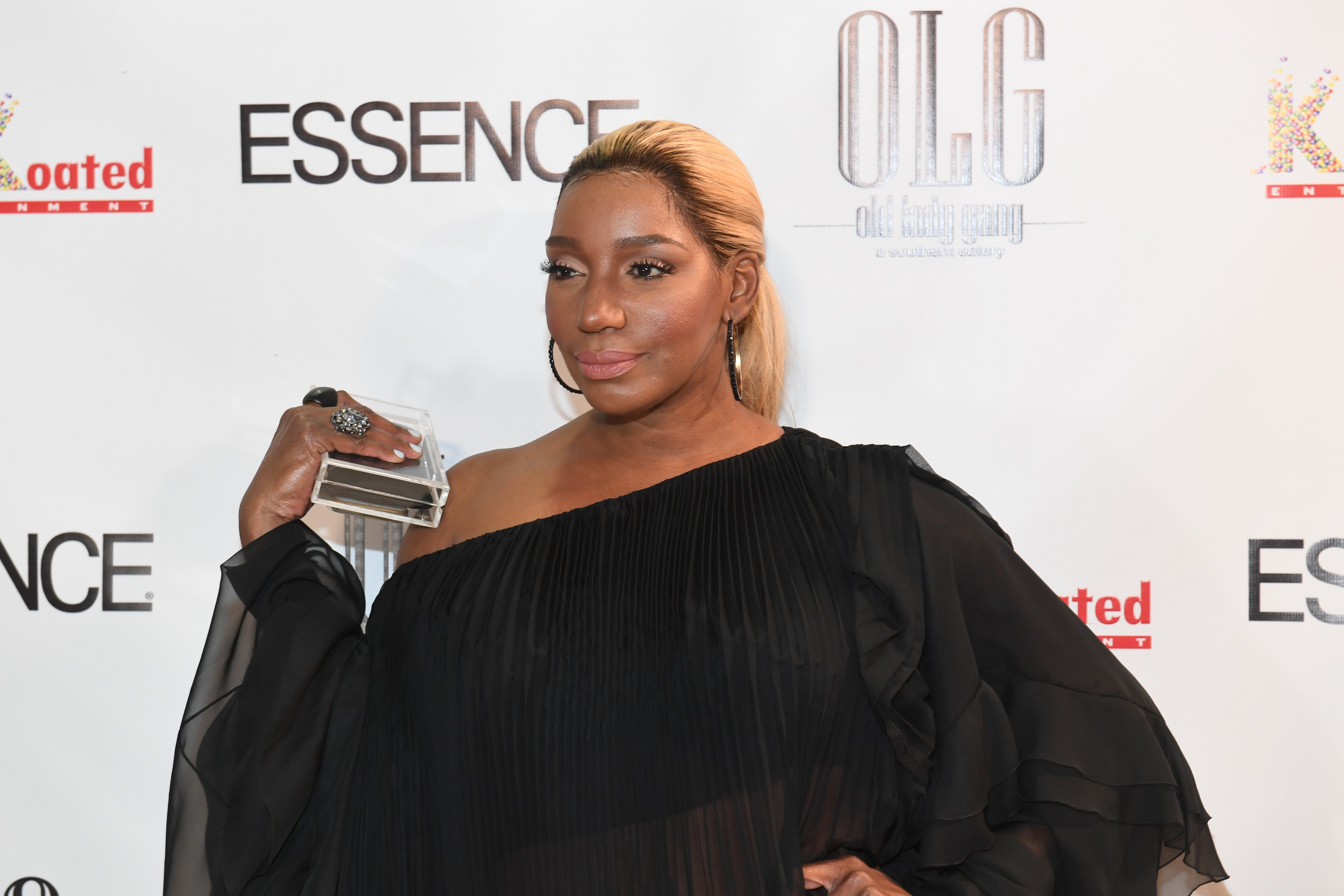 Nene also sported a white inner-wear. In her pose, the television personality placed her left hand on the side of her face and smiled perfectly, brandishing her white set of teeth. 
In the caption to her post, Nene Leakes, who stars in "Real Housewives of Atlanta," wrote:
"We see each other."
Many fans who viewed the post had nothing but kind words for Nene Leakes, saying how much they loved watching "RHOA" because of the 52-year-old. 
One fan said they loved Nene always, advising her to remain simple, and also referred to Nene's actions when she appeared on "The Talk."
On last Sunday's episode, Nene attempted to get her and Kenya on good terms by clearing the air with her.
Another fan, who also admitted to enjoying watching Nene on "RHOA," thanked her for letting fans watch her through her good and bad moments.
While there was much praise coming Nene's way, some other fans couldn't hold back with the criticism, accusing her of using photoshop. One disgruntled fan told the reality television star:
"We see you through this photoshop pic."
A few other fans also said that they couldn't see the true Nene due to the number of filters she used in her picture. Despite the criticism, the number of fans loving on the star was more than those who didn't. 
Meanwhile, there has been so much going down in "Real Housewives of Atlanta," especially involving Nene Leakes. 
Last Sunday's episode saw Nene Leakes confront Kenya Moore, over their feud. It will be recalled that the former had been busy mending her relationships with other co-stars. 
This has seen her back in good terms with Kandi Burruss, Eva Marcille, Porsha Williams, and Cynthia Bailey. But when it comes to Kenya Moore, there is no sign of things being good with both women. 
In last Sunday's episode, Nene attempted to get her and Kenya on good terms by clearing the air with her. Her efforts were, however, met with a cold shoulder from the latter. 
Kenya twice refused to hug Nene, and after Nene asked her if there was an issue, she said they would talk another time, before brushing her off with a thank you. 
Fans would be wondering when the two women would set aside their differences and get back on good terms. It could be a long wait.