LeBron James Declines to Comment on Whether He Attended Kobe Bryant's Memorial in New Footage
LeBron James tried to keep questions about his late friend Kobe Bryant to a minimum and avoided addressing the question about whether he attended the memorial service held at the Staples Center.
On February 24, 2020, a public ceremony was held for the celebration of life in honor of Kobe Bryant and his daughter Gianna, who died with seven other victims in a helicopter crash in Calabasas, California on January 26.
Held at Staples Center, the memorial brought together thousands of his fans and celebrities, including Beyoncé, Jimmy Kimmel, Shaquille O'Neal, Jennifer Lopez, and Michael Jordan.  
Among the cohort of sports stars that came out to honor Kobe, it was apparent that one of his closet allies, LeBron James, was not pictured at the event. 
A day after the memorial, LeBron was asked if he attended, to which he politely declined to answer the question about his absence.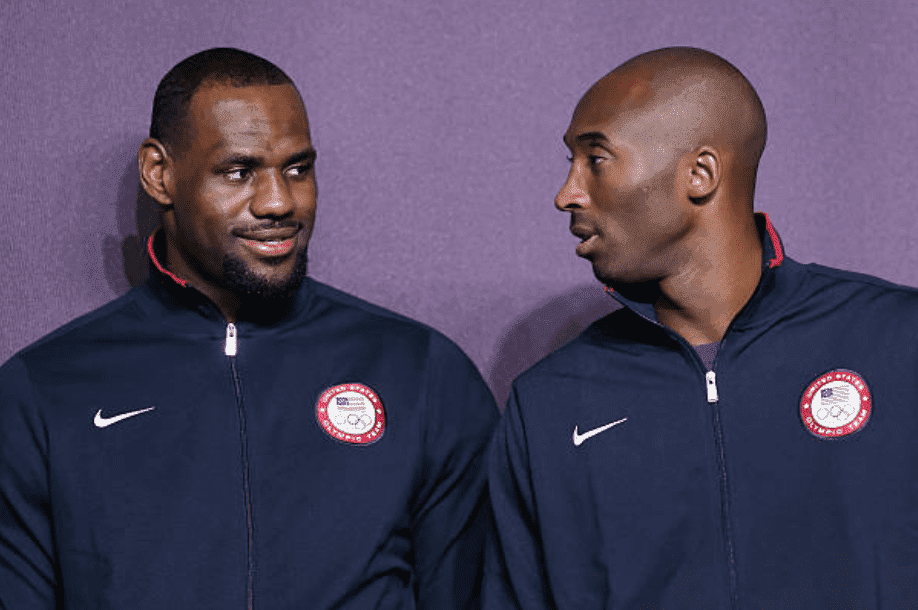 LeBron gave a vague yet diplomatic answer, and only admitted that the day had taken its emotional toll on him, he 
said:
"I respect your question for sure, but it's very emotional. A very emotional day. A very tough day for myself, for my family, for everyone involved."
LeBron James reflects on Kobe's memorial as well as Vanessa Bryant and Michael Jordan tributes pic.twitter.com/lcC9qd4wn7

— Mark Medina (@MarkG_Medina) February 25, 2020
Turning the talk to the most talked-about moment, Vanessa Bryant's touching eulogy about her daughter and husband. He praised her for how "bold and how powerful" she is.
He also commended her for being able to stand up and say such a powerful speech. LeBron also expressed his love and support for their entire family.
His agent was also just as evasive about his whereabouts on the night of the memorial, telling EPSN LeBron was "in his own space."
It is reported, on Sunday, LeBron requested that reporters stop asking him questions about Kobe because he and the Bryant family are doing their best to "move on" since the tragic accident.
LeBron explained that he doesn't think it's fair to keep turning back to the topic saying, "we're all trying to move on, but also know that he's with us."
On January 31, 2020, LeBron admitted to being heartbroken but vowed to continue his legacy along with Kobe's former teammates.