Michelle Obama Reveals Life Advice She Gives Her Daughters during Oprah Winfrey's 2020 Vision Tour
Michelle Obama reveals one important piece of advice she gives her daughters as they course through life. And it's more about looking inward than out.
For Michelle Obama, life's path varies from person to person which is why she tells her daughters to "walk their own walk."
Michelle sat down with Oprah Winfrey for the entertainment mogul's '2020 Vision' tour and shared the advice she gives her children as they navigate through life.
ON LOOKING INWARD NOT OUT
In front of a packed Barclays Center in New York, the former first lady said that she advises her children to first and foremost know themselves.
"What I tell them is what I continue to tell themselves is that they have to walk their own walk. They cannot define themselves by looking at each other or looking at me or their dad. They have to take the time to get to know themselves."
Aside from big life advice, Michelle says she often dishes out reminders to her children to the point that they get tired of it.
Michelle adds that it's important her children figure out what they want on their own and not to be influenced but what others want them to be or live in fear of how the world will see them.
"I don't want them measuring themselves by external influences, and for young girls that is hard to do."
A CRITICAL AGE
Michelle's girls, Malia and Sasha are both in college now. Malia, 21 is a junior at Harvard while Sasha, 18 is in her freshman year at the University of Michigan.
The 56-year-old mom says it's an age where they constantly judge themselves especially when it comes to their bodies.  But she reminds them not to worry about their age and not fitting into their clothes from previous years because it's ridiculous to think that way.
"That's like saying at 20, I'm really upset that I couldn't wear my favorite overalls anymore from when I was 10," she explains.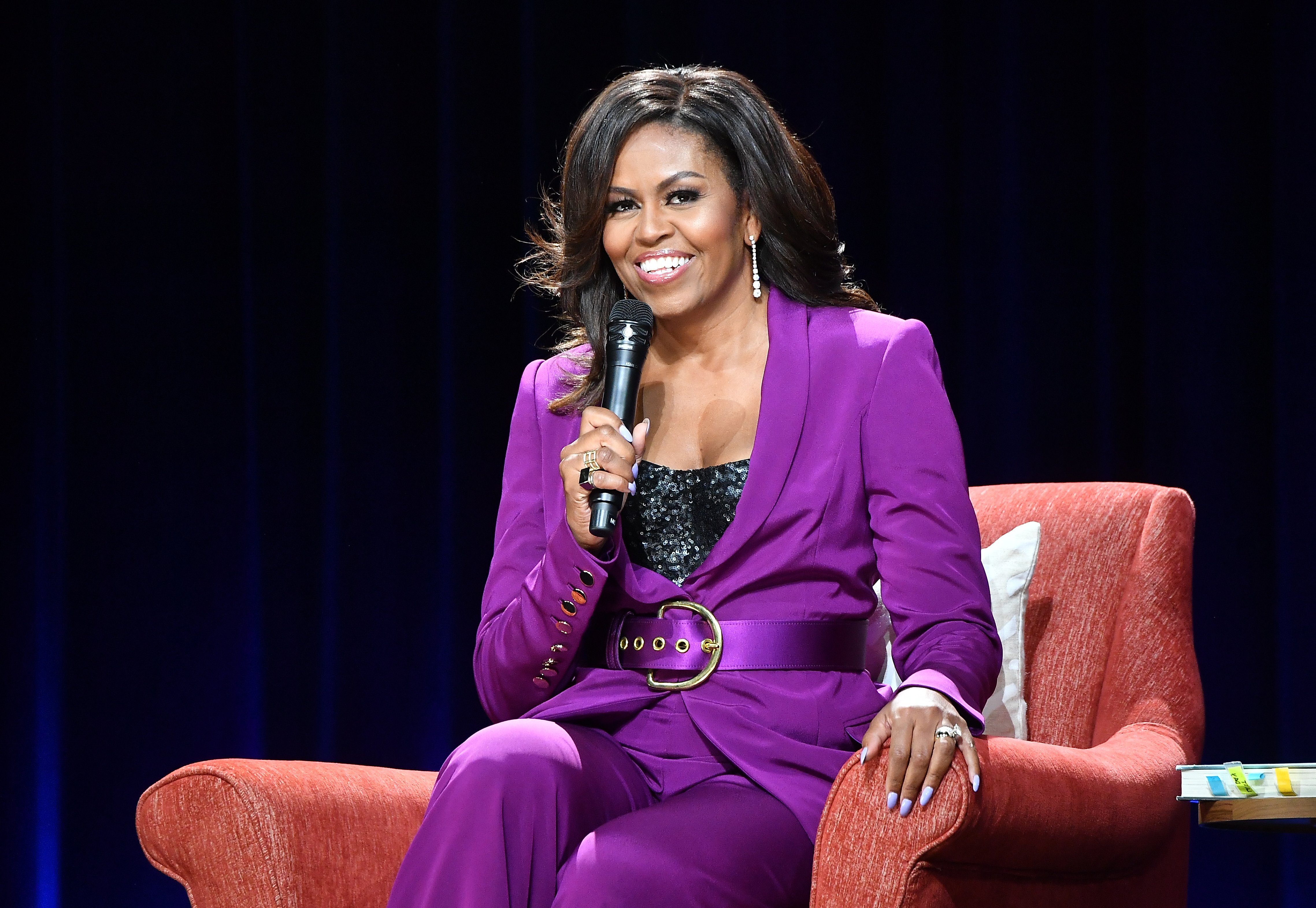 MOM ON AN EMPTY NEST 
Aside from big life advice, Michelle says she often dishes out reminders to her children to the point that they get tired of it. For instance, she would text them to inquire if they've been eating greens.
For a mom who's now empty nesting with her husband, she finds a lot of time and energy to follow up on her children. But she also reveals it gives her enough time to work on herself and figure out what she wants to do next.
Michelle is the bestselling author of 'Becoming,' an autobiography that has sold over 10 million copies to date. If you haven't had enough of her words of wisdom, her book and the interesting life she leads which is detailed in it serves up a lot more.
Michelle is truly an inspiring woman, not just as a mother, but as a wife and public figure. Her daughters are lucky to have her as a role model and source of life advice.