Vanessa Bryant & Daughter Natalia Are Spotted Walking Hand-In-Hand at Kobe's Memorial in Fan Video
Vanessa Bryant and her daughter, Natalia, were filmed walking hand-in-hand as they arrived at the public Cerebration of life for their loved ones, Kobe and Gianna Bryant. 
In the thirteen-second clip, the mother and daughter dressed in black and were seen holding hands, walking by each other through the crowd gathered at the Staples Centre in Los Angeles.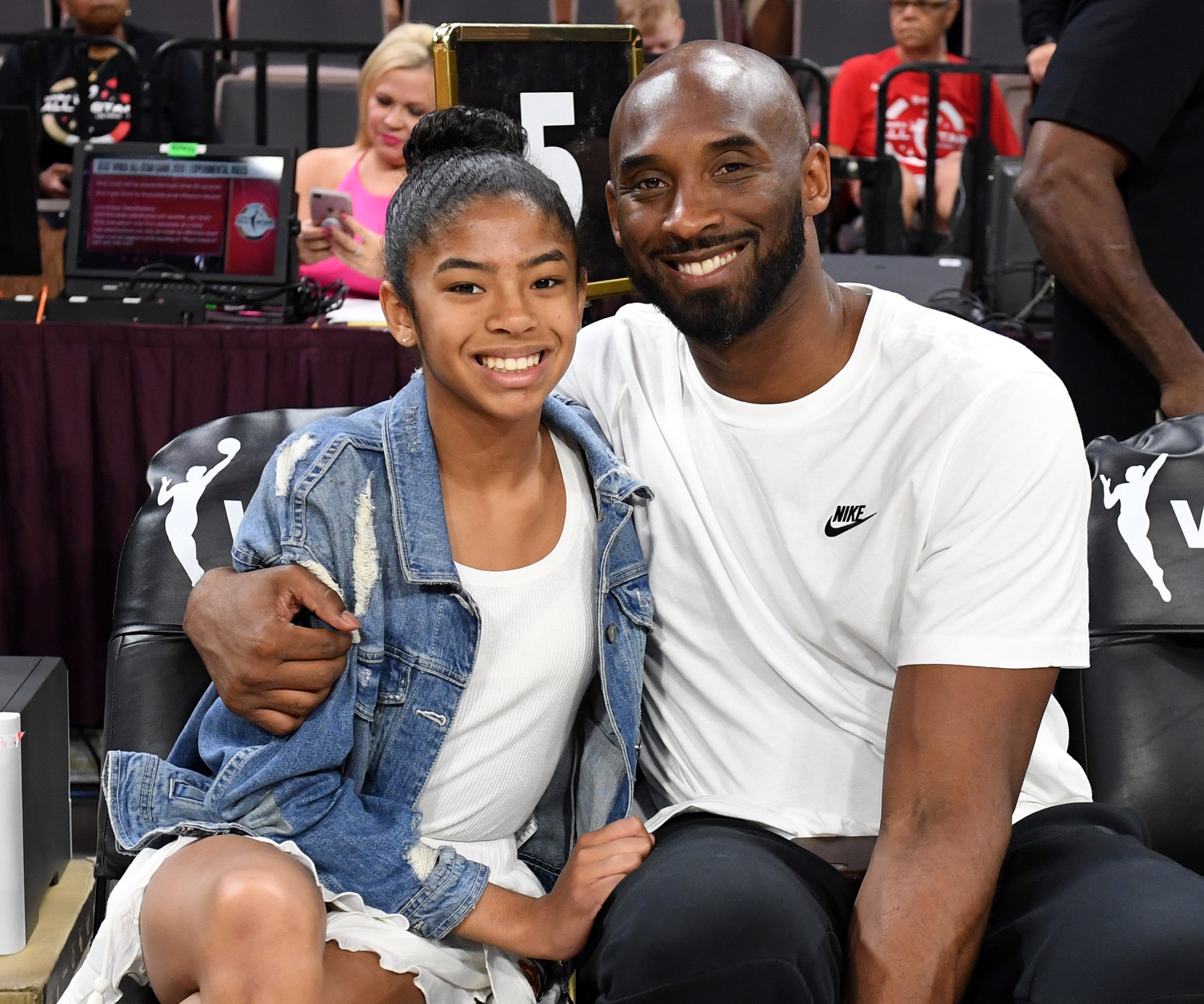 Vanessa, 37, and her teenage daughter Natalia, 17, showed an enormous amount of strength in the clip, walking with their heads held high, leaning into each other for support.
Vanessa reminded the audience that there is always a strength, even in the midst of grief.
Vanessa spoke very emotionally when she took the podium during the service. She let on about the late Lakers' basketball player and his relationship with their family. 
The grieving widow shared, with the thousands of people present, what made her deceased husband special beyond his talent on the court. Vanessa Laine Byrant said:
"He was thoughtful and always wrote the best love letters and cards, and Gigi had his wonderful ability to express her feelings into paper and make you feel her love through his words."
Vanessa, remaining steady, also spoke about her daughter, Gianna. In describing how similar the father and daughter were in character, she shared: 
 "She was thoughtful, like him. They were so easy to love. Everybody naturally gravitated toward them."
The father and daughter died in a helicopter crash along with seven other people ⁠— two of Gianna's teammates, their parents, and their assistant basketball coach. The group were flying to watch a basketball tournament in Thousand Oaks, California. 
Vanessa's 20-minute speech incited tears and bitter-sweet laughs from the crowd. Among the thousands in attendance were Jimmy Kimmel, Michael Jordan, and Diana Taurasi, who gave speeches in tribute to Kobe and Gianna. 
As the mother and wife of the deceased left the stage, led by Michael Jordan, her words sat heavy in the hearts of the people gathered at the Center.
Vanessa Bryant reminded the audience that there is always a strength, even in the midst of grief, as she charged everyone present with her heart-wrenching eulogy.